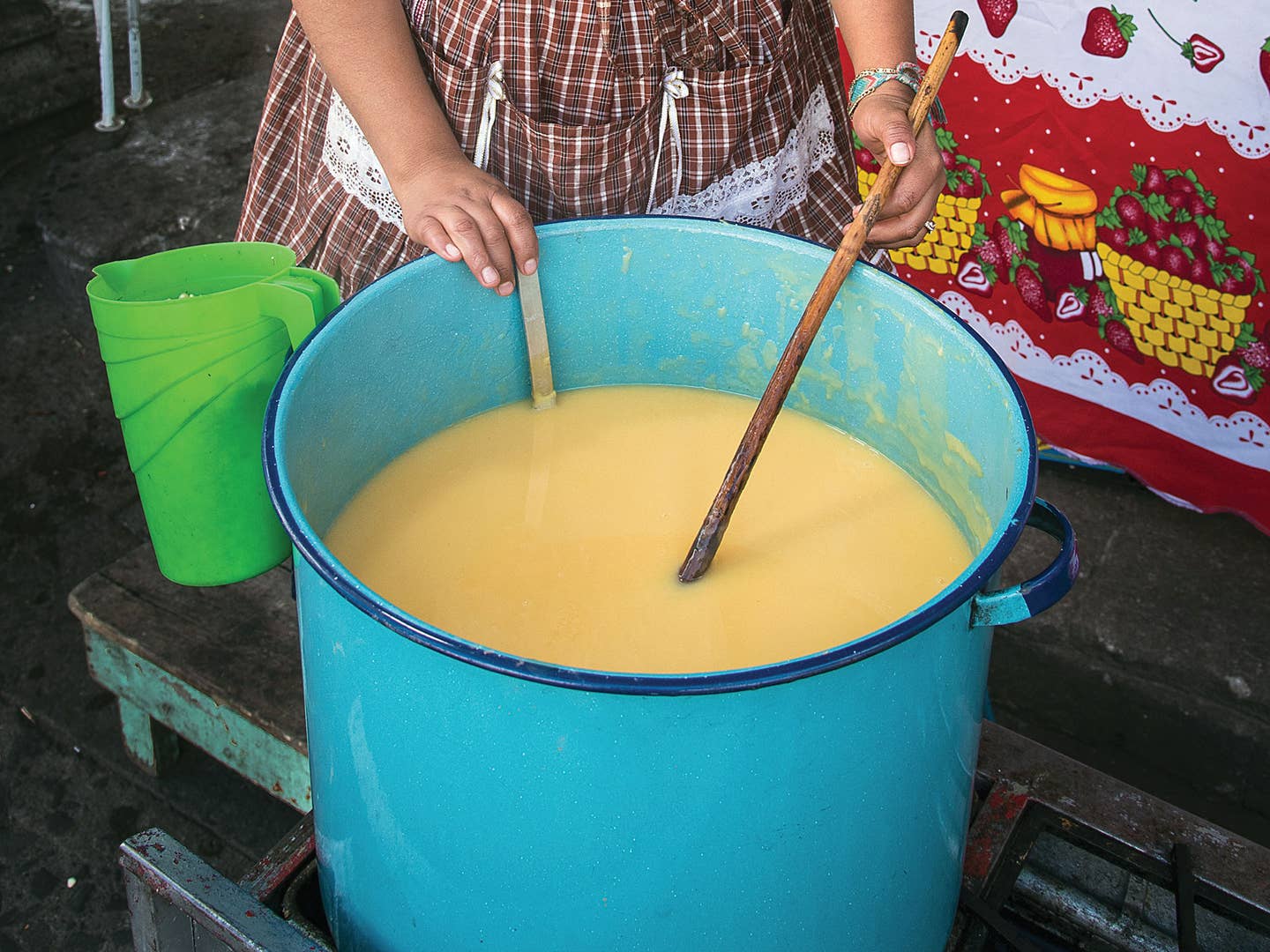 Drinks
Guatemalan Atol is the Creamy Corn Smoothie of Your Dreams
Sweet with vanilla and cinnamon or savory with a touch of smoke, this warming drink is our new favorite breakfast
On chilly mornings in Guatemala's highland markets, shoppers and vendors stay warm with steaming cups of atol. Made from ground corn with flavorings ranging from cinnamon to black beans, the thick Maya drink has the creamy density and custardy sweetness of eggnog.
There are countless versions, some of which are served along with an old wives' tales: It's said that if a pot of traditional atol de elote (made from young corn) is on the stove simmering and a pregnant woman enters the kitchen, the atol will curdle and the batch will have to be remade. In a hardy variation called atol tres cocimientos (atol cooked three ways), corn kernels are toasted on the stovetop, then soaked in water that's been seasoned with a spoonful of ashes from the fire (lending a hint of smoke), then boiled.
At most markets you'll see vendors ladling the stuff into Styrofoam cups, for about two quetzals (25 cents) each. There vendors pulverize the corn kernels on a grinding stone or metate to achieve the drink's silky, creamy consistency, but if you're making it at home, a quality blender does the job.