Hawaiian Chile Pepper Water with Soy and Fish Sauce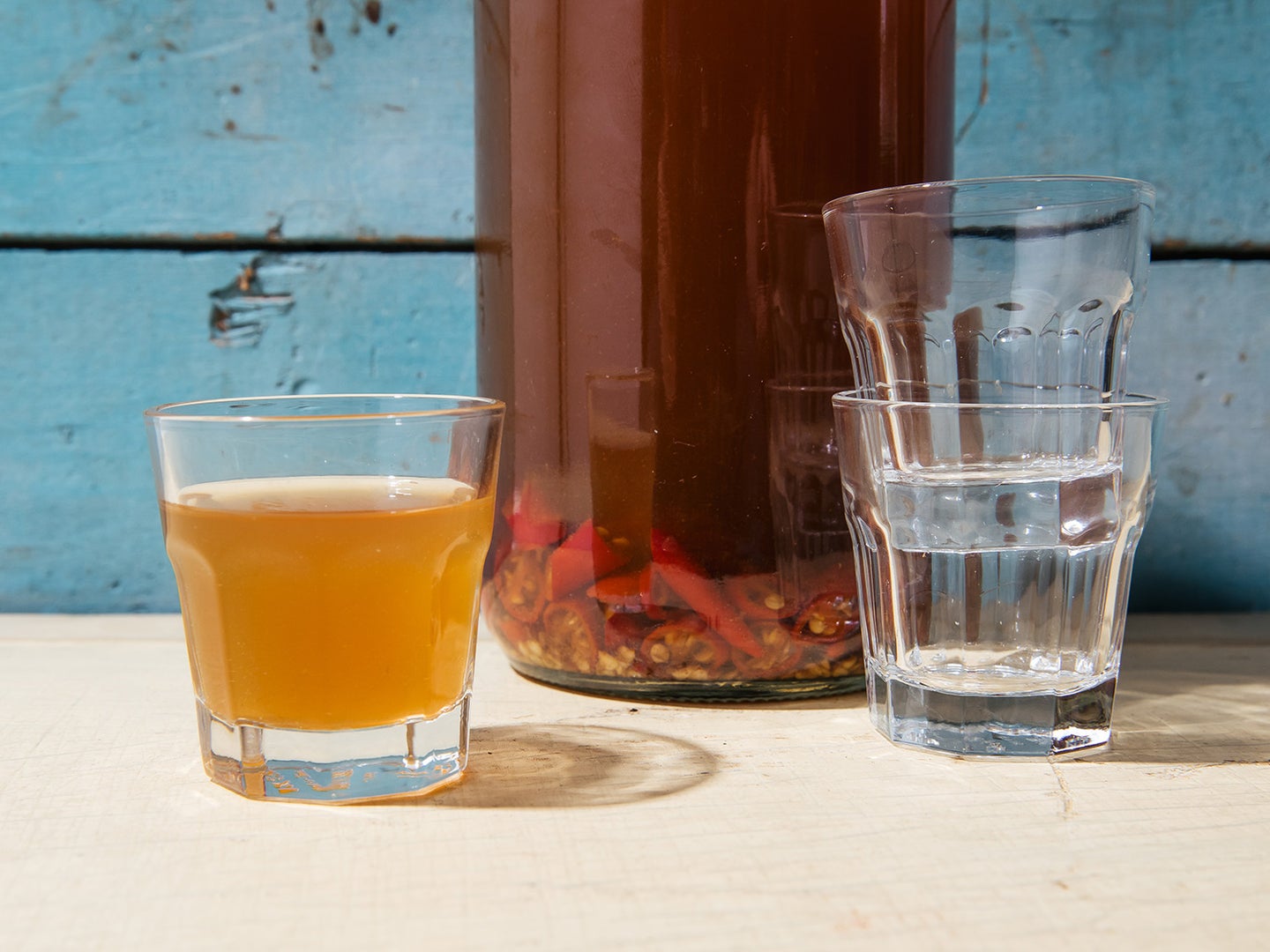 Soy sauce and fish sauce provide the umami punch in this fiery condiment, which can be sipped alongside rich dishes or drizzled on top.
Featured in: Who Needs Hot Sauce When You Have Hawaiian Chile Pepper Water?
What You Will Need
Time: 24 hours
Ingredients
2 Tbsp. apple cider vinegar
1 tsp. soy sauce
½ tsp. fish sauce
1 bay leaf
2 cloves crushed garlic
4 chopped Hawaiian or Thai chiles
10 oz. water
1 tsp. Hawaiian or coarse sea salt
Instructions
Place 2 tablespoons apple cider vinegar, 1 teaspoon soy sauce, ½ teaspoon fish sauce, 1 bay leaf, 2 crushed garlic cloves, and 4 chopped Hawaiian or Thai chiles—or more to taste—in a sterilized bottle or jar.
In a small pot, bring 10 ounces water and 1 teaspoon Hawaiian or coarse sea salt to a quick boil. Pour the boiling water over the rest of the ingredients, and let cool to room temperature. Cover and refrigerate for 24 hours before consuming. Keeps indefinitely.