Recipes
Honey-and-Butter-Baked Pears with Cold Cream
Serves

serves 8

Cook

1 hour 15 minutes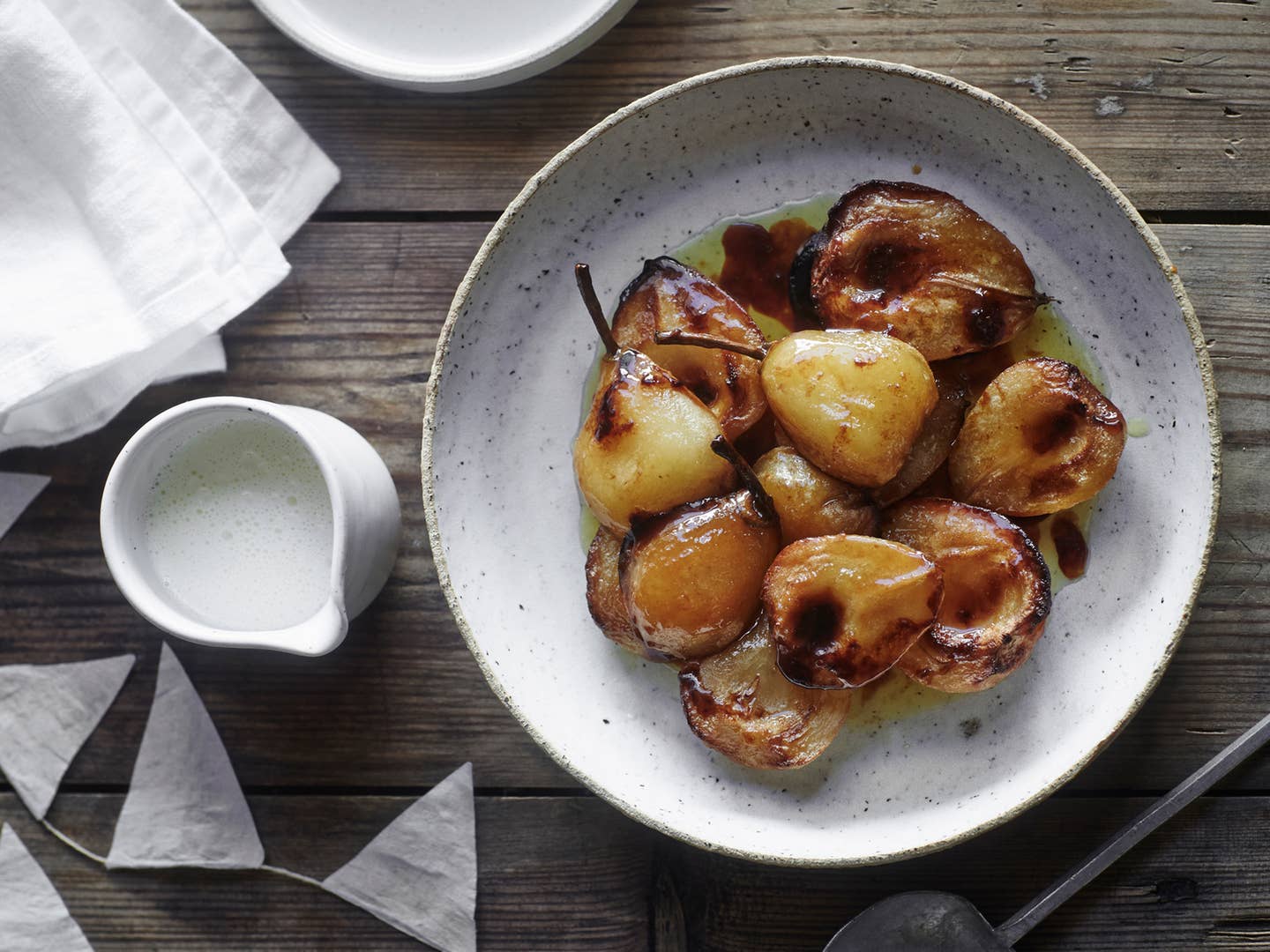 These sticky caramelized pears get served warm with a glug of fresh chilled cream for dessert at Henne Kirkeby Kro chef Paul Cunningham's holiday feast. He uses "double cream," a dairy product not available in the U.S. You can use chilled crème fraîche on its own, or thin it slightly with chilled heavy cream to approximate the texture. If you can find organic heavy cream where the fat separates and floats to the top, skim off this fat and use it.
Ingredients
8 Anjou pears, peeled, halved, and cored
8 tbsp. unsalted butter, cut into 1/2-inch cubes
Kosher salt
5 sprigs thyme
2 fresh bay leaves
1⁄2 cup honey
Chilled crème fraîche or heavy cream, for serving (see note above)
Instructions
Step 1
Heat the oven to 400°. On a parchment paper-lined rimmed baking sheet, arrange the pears cut-side-up in a single layer. Top each pear half with butter and season lightly with salt. Scatter the thyme and bay leaves over the pears and drizzle with honey.
Step 2
Bake the pears, turning them every 15 minutes to coat in the butter and honey, until they are tender and caramelized, about 1 hour. Transfer the pears to a warmed dish and serve while hot with a generous pour of chilled cream.