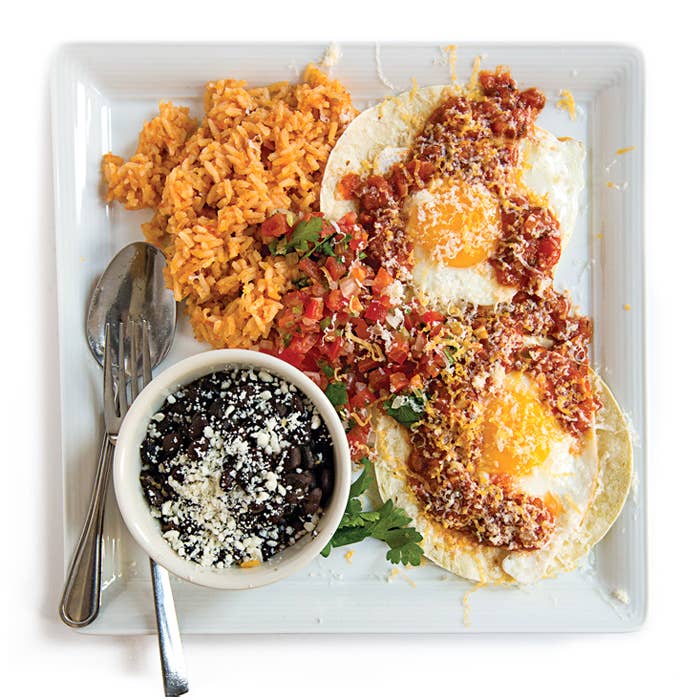 Recipes
Our Favorite Way to Make Huevos Rancheros
Take a little time to make this classic breakfast staple extraordinary
This is not the easiest egg recipe for your morning. The ingredient list is a little long. You have to break out a blender or food processor. But the results are worth it. Really. And leftovers make a great lunch.
The way we see it, huevos rancheros shouldn't just be salsa-covered eggs. The folks at California's Kay 'n Dave's restaurant agree. That's why their recipe calls for a homemade salsa and crisply fried eggs, but also tender black beans and rice seasoned with a wealth of tomato, garlic, onion, chile, and epazote, the grassy, delicately pungent Latin American herb often paired with legumes.
You can cut down prep time by making your seasoned rice and ranchero salsa at the same time—there's some idle simmering that gives you down-time. And save this recipe for a brunch where you need something deceptively impressive. Because this'll do the job.