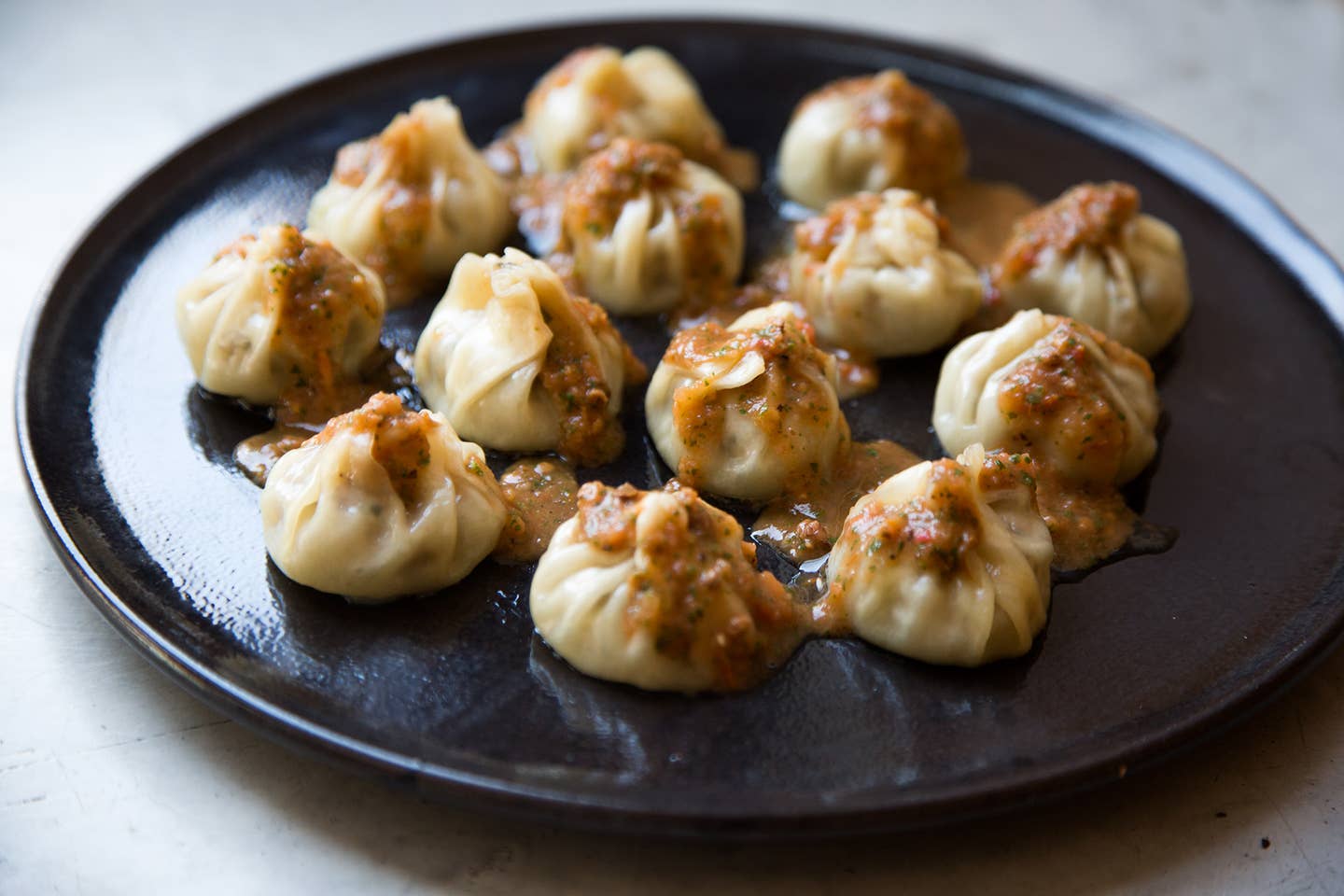 Techniques
How to Make Momos, the Himalayas' Favorite Dumpling
As fun to make as they are to say
These dumplings, just one of our favorites from around the world, are momos, the staple snack/meal/obsession from Tibet and Nepal, usually filled with yak, beef, or chicken. But these specific dumplings, made with turkey, actually hail from San Francisco, and are made by Binita Pradhan, who owns Bini's Kitchen. The filling's not a typical choice, but a good one—add in a tomato-cilantro dipping sauce and turkey is the perfect dumpling filling.
Yes, turkey is a leaner substitution, so this recipe adds flavor from some of our favorites in the spice cabinet: coriander, green cardamom, and a touch of black cardamom for a smoky kick.
You'll add one more critical spice to the sauce: Sichuan peppercorn, for a numbing, citrusy buzz that'll keep you coming back for another dumpling. Because you can never have just one momo.