Indian Chopped Salad (Kachumber)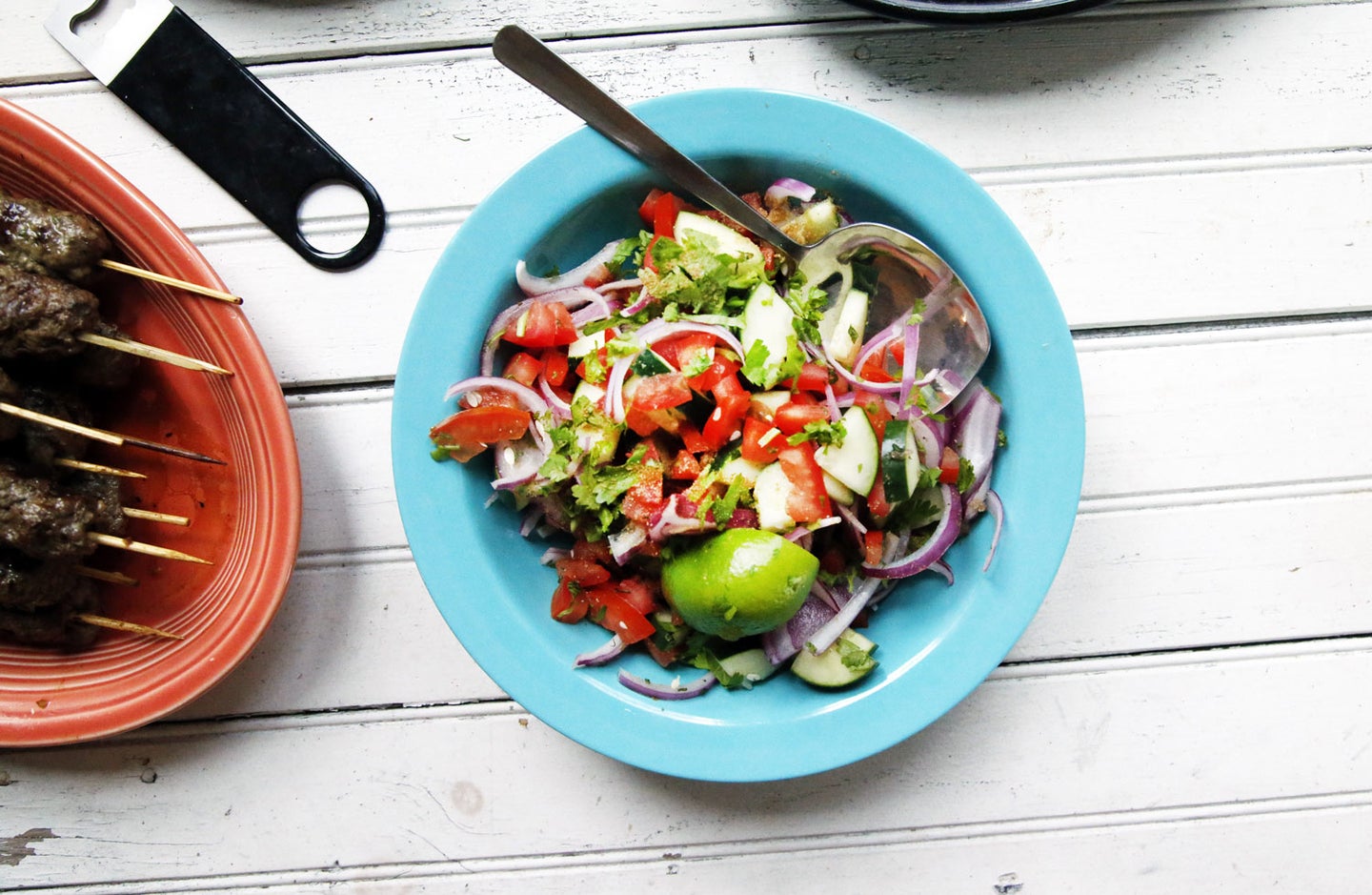 A lively combination of colors and textures, this simple side dish perfectly complements grilled meats. It also makes a fine topping for a wrap and mixes well with rice.
Featured In: 6 Magnificent Indian Grilling Recipes You Can Pull Off Indoors or Outdoors
Indian Chopped Salad (Kachumber)
Tomatoes, cucumbers, onions, and fresh herbs are dressed with roasted cumin and lime juice in this refreshing side dish.
Time: 15 minutes
Ingredients
4 large Roma tomatoes (1 lb. 4 oz.), cored, seeded, and cut into ½-inch pieces
1 large Persian or English cucumber (12 oz.), quartered lengthwise and cut into ¼-inch chunks
1⁄2 small red onion (2 oz.), thinly sliced with the grain
1⁄2 cup thinly sliced cilantro
1 tbsp. finely chopped fresh mint
1 green Thai or serrano chile, stemmed, seeded, and finely chopped
Kosher salt
1⁄2 tsp. roasted ground cumin, for sprinkling
Lime wedges, for serving
Instructions
In a large bowl, add the tomatoes, cucumber, onion, cilantro, mint, and chile; toss well to combine. Season with salt, sprinkle with roasted cumin, and serve with lime wedges.