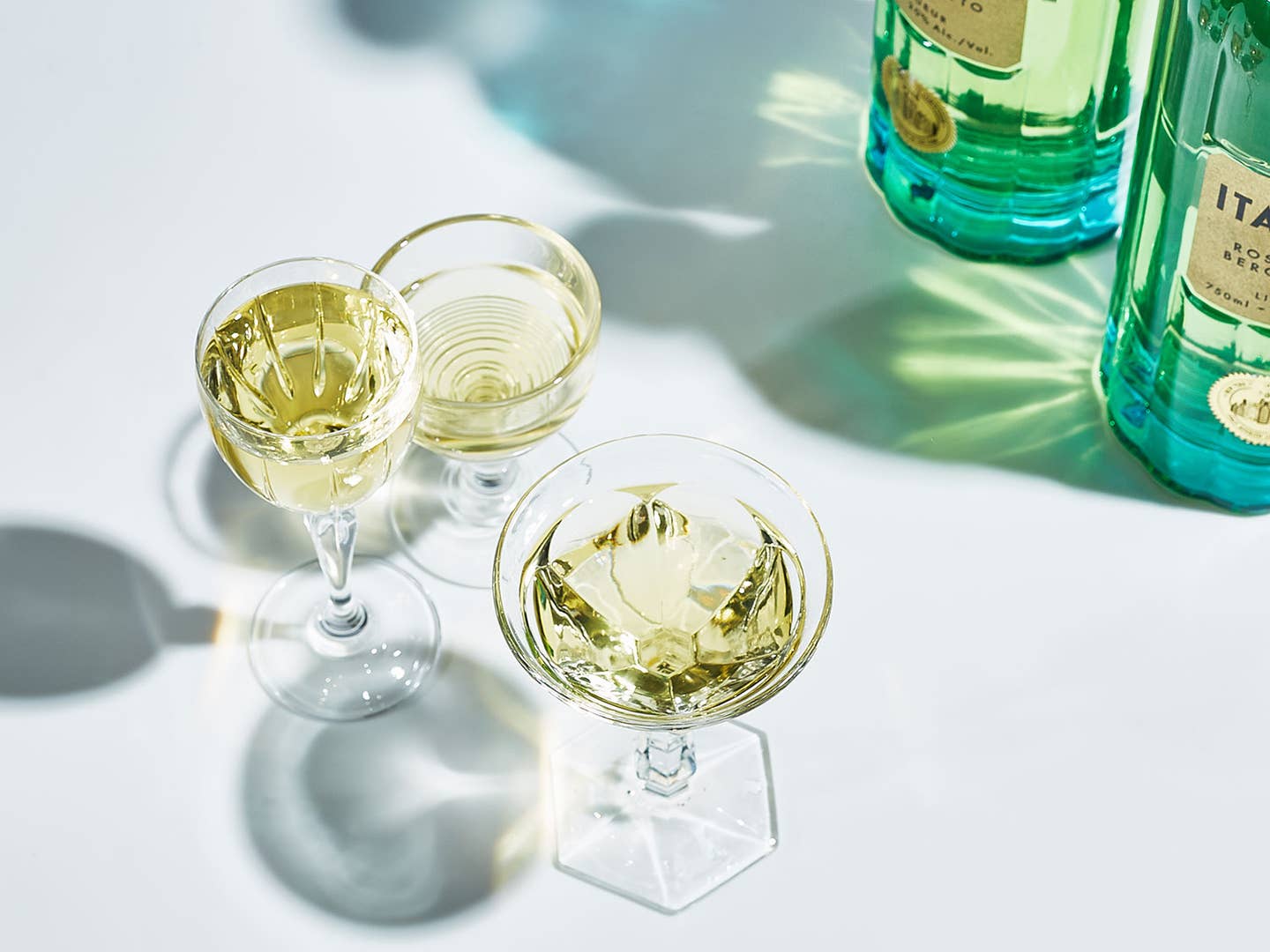 Drinks
This Italian Rose Petal Liqueur is Our New Favorite Pick-Me-Up Sipper
We're seeing through rose-flavored glasses (of Italicus Rosolio di Bergamotto) this holiday season
Once the favored sipping spirit of Italian royalty, the rose petal liqueur known as rosolio was largely lost to history after Vittorio Amadeo III, King of Sardinia, declared his preferred vermouth to be the drink of elites in the late 1700s.
Everyday Italian families across the country persisted in making rosolio, however, as a celebratory sipper served to guests and visitors at home. Late last year, Amalfi Coast-born bartender Giuseppe Gallo revived the centuries-old recipe by fusing the traditional rose petals with bergamot, the distinctive southern Italian citrus native to the UNESCO-protected region of Calabria. His inspiration? Memories of helping his family pick and peel the oranges right around Christmastime.
The resulting bottling, Italicus, is a blend of the fruits—whose dried peels are extracted through the traditional cold-pressing process—along with cintron, chamomile, lavender, gentian and yellow roses. Harmonizing the punchy brightness of a vermouth aperitivo with the bitter herbaceous of an amaro digestivo, it's become one of the favorites for sipping while working in the kitchen on holiday prep—strong enough to give you a buzz but subtle enough to keep you standing.
Whether you're the one just picking up refreshments or the unsung hero slaving over Christmas dinner, Italicus is our new favorite all-purpose bottle for both passing around the kitchen during holiday meal prep and donning the table after the feast.