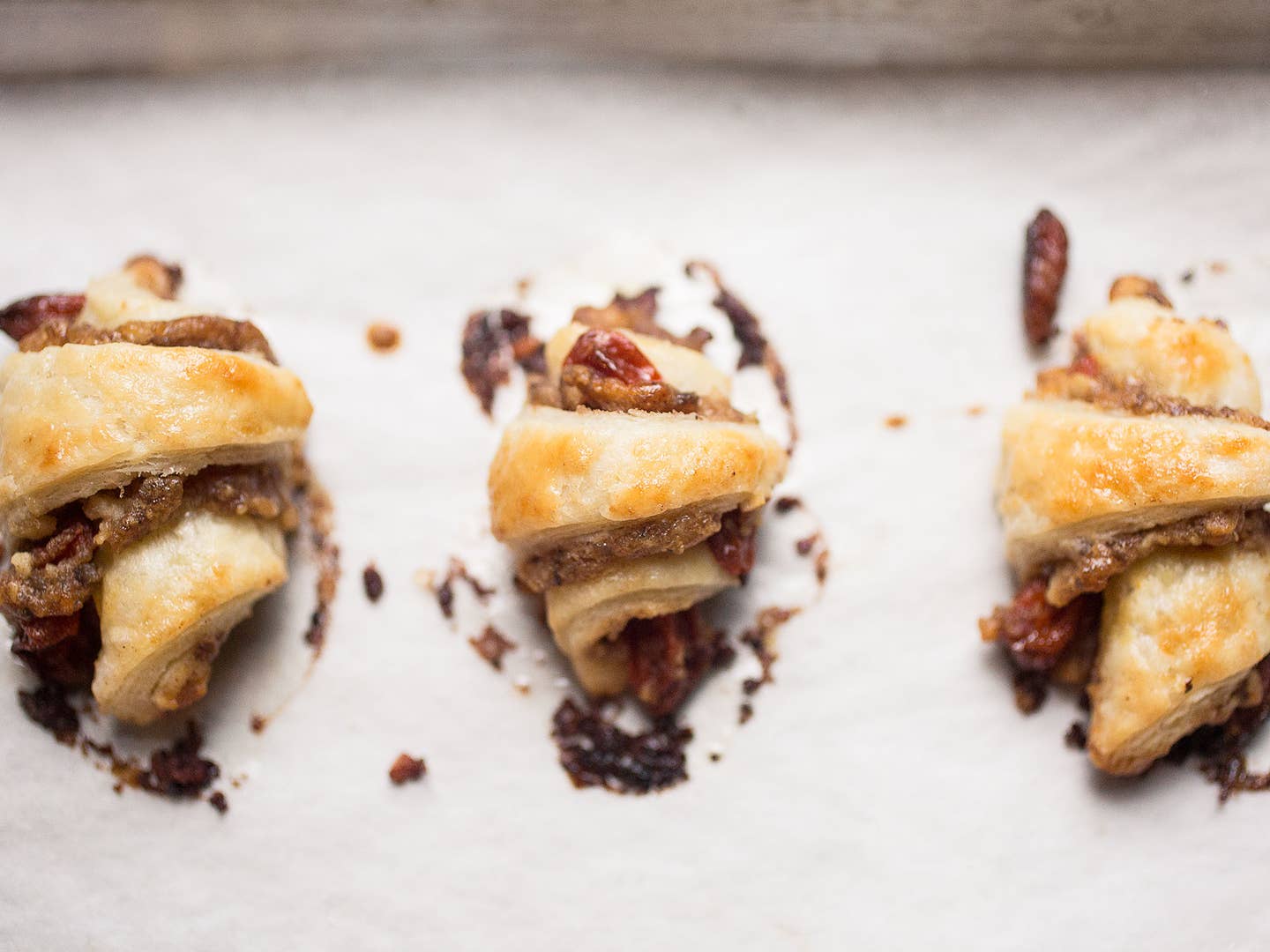 Recipes
Give Your Hanukkah Rugelach a Chinese Spin
Far East flavors make these Jewish pastries exciting again
As a reform Jewish boy, there was no excitement like when Hanukkah began. Today I can appreciate the significance of fasting of Yom Kippur and abstaining from bread on Passover, but back then there was just no greater feeling than eight days of presents.
Eight days of presents also meant eight days of desserts. My mother, a veterinarian with a cult following in New York, has a client that brings a tray of rugelach for us to enjoy during Hanukkah every year. These small crescent cookies, an Ashkenazi specialty made with a cream cheese dough for tenderness and tang, are typically filled with chocolate, cinnamon, nuts, or raisins. Flaky and chewy, they're the perfect dessert to enjoy for eight days straight.
But eight days of cinnamon or chocolate rugelach can get repetitive, and I prefer to think of rugelach as a template for all sorts of flavors, an opportunity to get creative while honoring a family tradition. So these rugelach are an homage to the magnetic power of Chinese food that so many Jews develop around the holidays.
Chestnuts and dried goji berries replace the traditional dried fruit and nuts, while Chinese five spice powder, with its musky star anise and cassia, stands in for cinnamon. Rich and fragrant, these bite-sized pastries are the perfect sweet to follow latkes at your Hanukkah party. They're not too far from the rugelach you know, but they're different enough to make the holiday exciting all over again.