The Kitchen Essentials for Your First Apartment
Consider this your shopping list when outfitting a new kitchen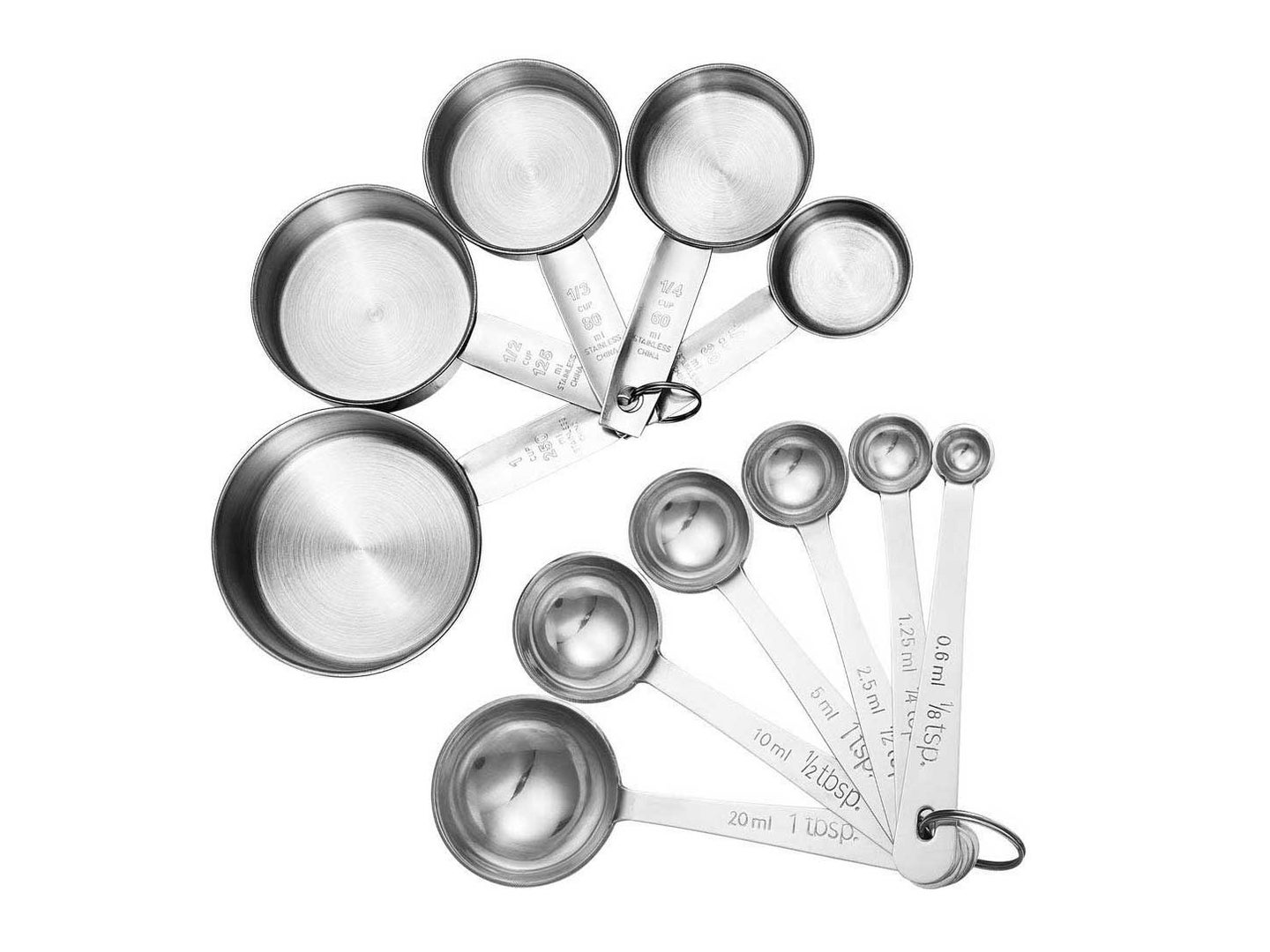 We may earn revenue from the products available on this page and participate in affiliate programs.
While moving into your first apartment is an exciting milestone, it can also be overwhelming, thanks to the endless decision-making. There are so many things to consider, from furniture to decor to what to keep and get rid of. Which bed frame and mattress is best? Should you get an accent rug for the living room? What about a comfy couch to enjoy weekend Netflix sessions? We say take a step back and start with the kitchen. After all, you'll have to eat once you're all moved in. Consider this list a beginner's guide to the things that will make each breakfast, lunch, and dinner easy to execute. From here, you can build up to other purchases that will bring your cooking game to the next level.
Fancy yourself a cheese lover? A grater is essential. Featuring six sides instead of the typical four in most models, this Utopia stainless steel box grater has a sturdy rubber grip so you can hold it tight while grating and several blade sizes for cheese. Take care in using this grater, however—the blades are quite sharp.
For zesting citrus fruits and spices, you'll need a microplane. This Microplane brand tool is versatile in that it can also be used for grating garlic and drier blocks of cheese, such as parmesan. It comes in 11 different colors other than the standard black, gray, and white—express yourself.
Sautéing veggies, searing a steak, and cooking rice all require different pans to execute. We recommend a basic set of pans as you'll only need a few good quality ones to start off with. This seven-piece IKEA set has been highly touted for a first apartment or someone needing solid cookware that won't cost a fortune. The pots and pans will work with all types of cooktops, including induction burners, which won't work with just any old cooking vessels.
Selecting a chef's knife can be a personal quest. Each home cook chooses theirs for reasons ranging from their own quirks to what most feels comfortable in their hands. Don't let sticker shock fool you—this classic 7-inch chef's knife from Japanese brand Shun is a SAVEUR test kitchen favorite and worth the investment.
If you need measuring cups, but don't want the hassle of buying separate ones just yet, the classic Pyrex glass measuring cup is all you really need. With thick, durable glass, the 2-cup version is most manageable size wise. It's also microwave and dishwasher safe, making it virtually indestructible.
When it comes to dry measuring cups, stainless steel is the most precise—an essential feature when baking. This New Star Foodservice set includes both measuring cups and spoons, from ¼ tsp to 1 cup.
No matter what you're cooking—soup, a red sauce, sautéed veggies—you'll need some sturdy cooking utensils to get the job done. These silicone kitchen utensils are the basics to have. Unlike metal cooking tools, they won't scratch or damage non-stick pots and pans.
Beautifully built and thick enough to not warp from moisture and frequent use, this teak cutting board by Teakhaus, is a durable wooden cutting board that'll be sure to protect your knife. It comes in four different sizes, from 18 x 12 inches to a compact 8 x 8 inches, perfect for those who are short on counter space.
Whether you're scrambling eggs or baking brownies, sturdy mixing bowls are essentials for every kitchen. This set of three glass bowls by Pyrex is dishwasher, microwave, and freezer safe. Plus, the clear bowls are so classic, you can take them straight from the kitchen to the table.
Forget about thin kitchen towels that won't protect your hands from the heat—this silicone oven mit and pot holder set by OXO is flame, stain, and steam resistant. The fabric liner inside will insulate your hands while the diamond pattern on the outside will make sure hot pots and pans don't slip. This set comes in seven different colors and has hanging loops, so you can always keep them hand.