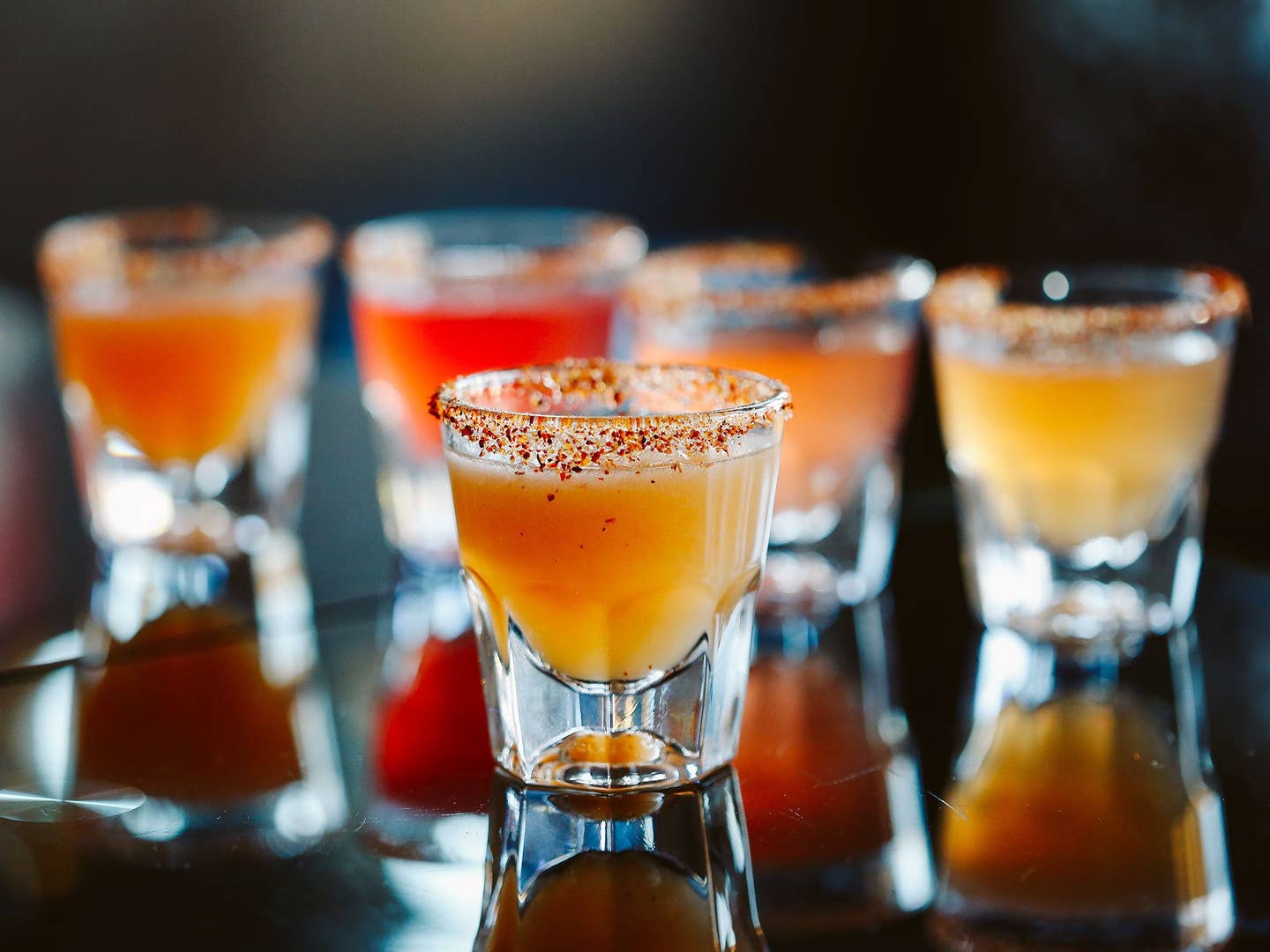 Drinks
Korean Hangover Remedy Coming Soon to America
LA startup 82 Labs is bringing popular Korean cures to America
Everyone swears by their own hangover cure: an aspirin before bed, Pedialyte for breakfast, a little hair of the dog. But Morning Recovery is more reliable than these urban legends; this drink is a new scientifically-backed approach to avoiding hangovers. The 'cure,' inspired by popular Korean hangover remedies, is only 3.4 fluid ounces taken before bed that will make getting up the morning after a fun night out a lot less painful. This magical hangover potion is coming soon to America, and Silicon Valley investors are putting in eight million to see it hit the shelves, Forbes reports.
Sisun Lee is the Korean-American entrepreneur making it happen. Inspired by a late night in Seoul, he was amazed by how effective the city's popular bottled hangover cures were, so he began crafting his own version to tackle hangovers in America. At first it was a hobby but eventually Lee found himself trading his job at Tesla for a position in the startup world.
Forbes points out that Lee's company, 82 Labs, grossed $3 million in its first six months thanks to the product's popularity in major cities like LA, San Francisco, Miami, New York, and Chicago. No longer looking to Indiegogo for funding, 82 Labs is ready to mass-market with a new and improved formula, which was released last week.
What's the magic recipe? It's really just science, specifically one chemical compound called dihydromyricetin (aka DHM). The compound helps your liver metabolize alcohol faster, meaning less alcohol builds up in your bloodstream, and in turn less reaches your brain. DHM is extracted from Japanese raisin trees and has long been a part of Japanese, Chinese, and Korean medicine. Mixed with vitamins B and C, electrolytes, and other natural ingredients like antioxidant rich milk thistle, it's the perfect drink to end the night on.
The one catch is that Morning Recovery can't advertise this potion as a cure. The FDA has rules that prohibit that kind of explicit claim, but 82 Labs believes in its product enough that it has begun funding research at the University of Southern California to better understand the effect of alcohol on our bodies. Luckily you don't have to understand the chemistry behind the drink to feel its effects.