Lyonnaise Salad with Sausage and Walnuts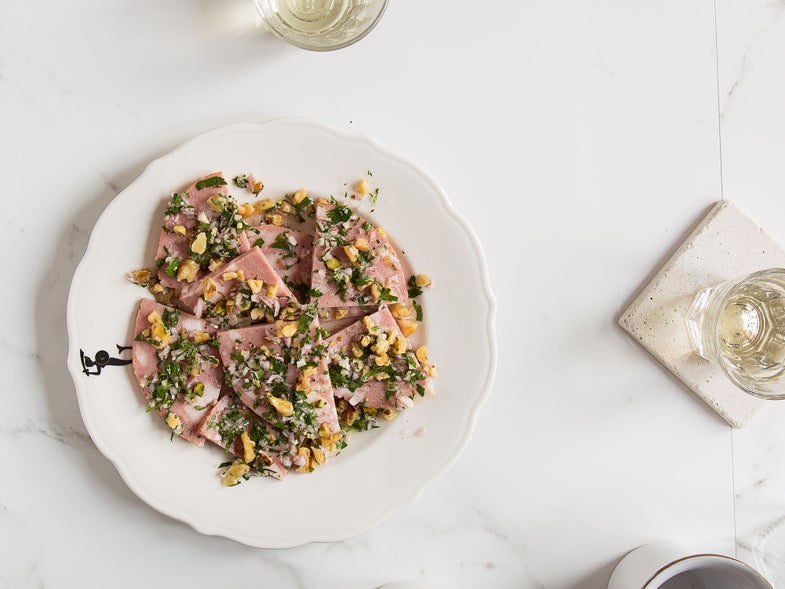 Sausage is the pride of Lyon, and here, instead of being served piping hot, it gets the cold treatment—tossed with a bright vinaigrette and chervil. "It's the perfect way to eat sausage along with other salads," says chef Daniel Boulud.
Featured in: Don't Mess with the Food of Lyon
Yield: serves 6
Time: 5 minutes
Ingredients
1 lb. saucisson pistache or mortadella, cut in 1/4-inch thick slices, then quartered
1⁄2 cup chopped toasted walnuts
2 tbsp. finely chopped parsley
2 tbsp. finely chopped shallots
2 tbsp. walnut oil
1 tbsp. white wine vinegar
Freshly ground black pepper
Instructions
In a medium bowl, toss all ingredients together and transfer to a serving platter.