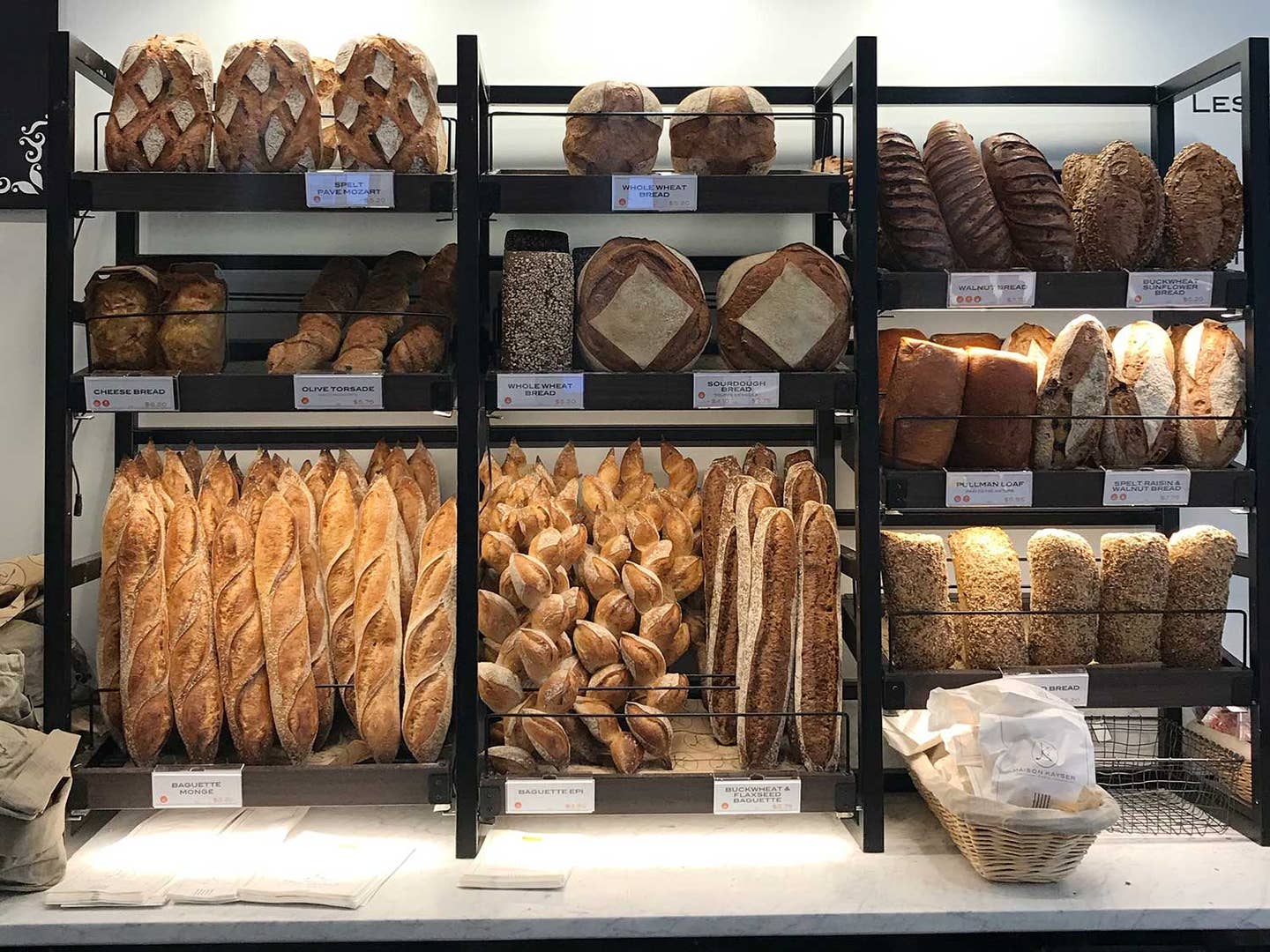 Techniques
Maison Kayser Opens in D.C., Just Steps From The White House
The bakery empire is bringing some seriously great bread (and a machine called The Fermentolevain) to the capital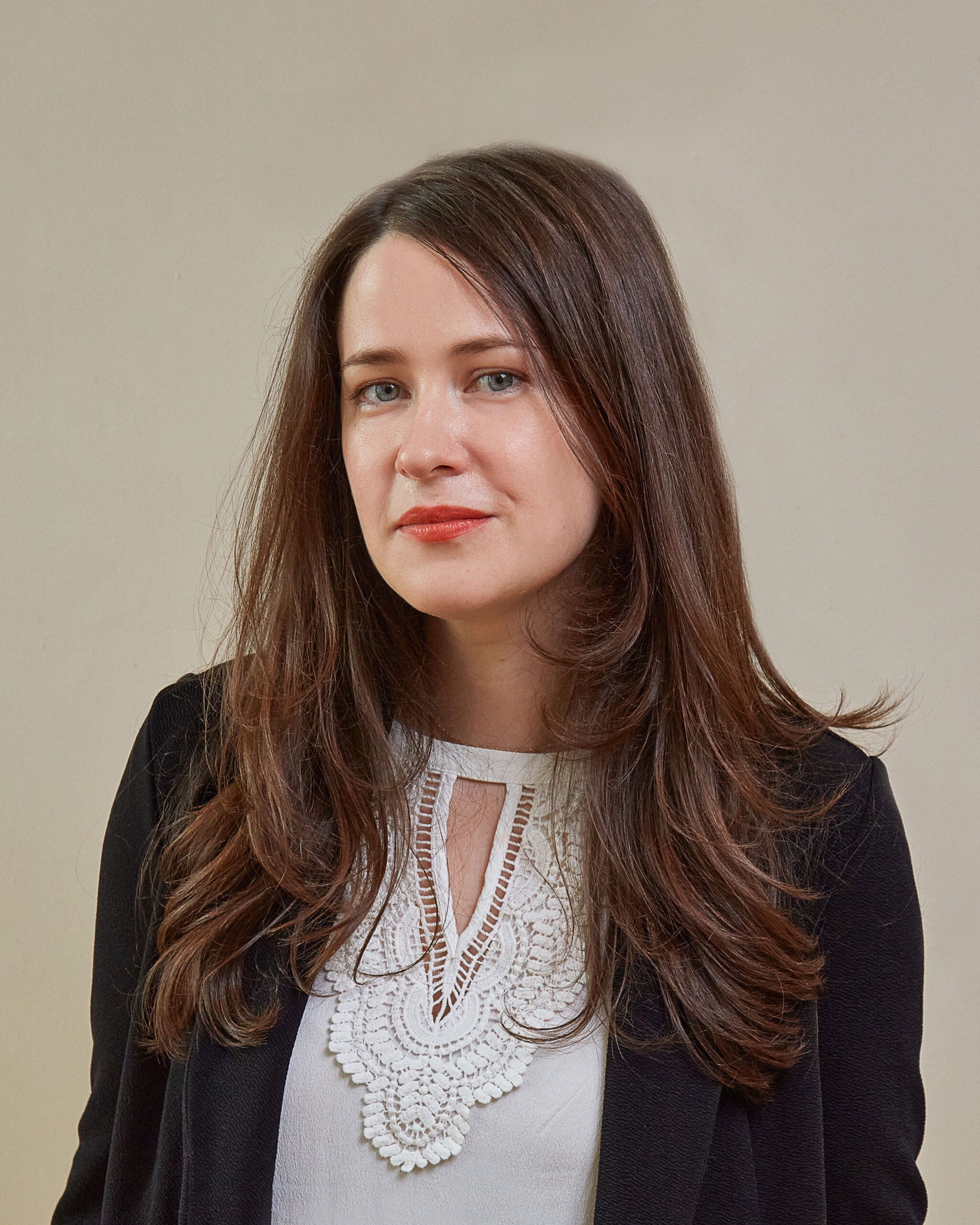 ---
Eric Kayser, the 5th generation French baker best known for his international empire of artisan bakeries, is setting up shop here in the US. After opening his eponymous first bakery in Paris's Latin Quarter in 1996, Kayser's popularity rapidly soared, first throughout Paris where it was embraced by locals and tourists alike, then across the world. Now, 6 years after opening his first New York location—and subsequently 15 more throughout Manhattan and Brooklyn—Kayser has settled on a second US city: Washington D.C.
Kayser's first D.C. location sits downtown, nearly spitting distance from the White House. They hosted an opening celebration on Monday, February 12. French Ambassador to the US Gérard Araud was there to wish his countryman well and join Kayser and Louis-Jean Egasse, the CEO of Maison Kayser USA, for a ribbon-cutting ceremony. The Ambassador announced that in the 6 years Kayser has been in business in this country, his brand has created over a thousand American jobs, many of them skilled.
When explaining the success and rapid growth of Kayser's business here in the US, Ambassador Araud points first to the superior and consistent quality of Maison Kayser's bread, as well as the ongoing revival of city centers throughout the US: "As you know, the millennials are not that keen on rushing to the suburbs. They want to live in the centers. They want to eat and they want to eat good food."
But why D.C. and not another culinary hub like LA or Chicago?
Kayser adamantly believes that D.C. is a precious food and culture city, and as an avid marathon runner, he was already fond of the area's sweeping parks and green spaces.
But trends also play a role in the decision. According to the French Embassy's spokesperson, "authentic French 'boulangeries' such as Maison Kayser...showcase our expertise, our traditions and the quality of our products. France values its bakeries as do the American people, especially in D.C., it seems; in the past 2 years, amazing bakeries such as Paul, Ladurée, Kayser and Fresh Baguette have joined the D.C. area along with Poupon and Christophe. Together, they form part of a vibrant French-American business community in D.C."
France has a long history of showcasing her food and culture here in North America, particularly in New York and D.C., where the francophile sentiment is sweeping. The headquarters of the French Embassy's Cultural Services are located on 5th Avenue in New York, but the Services work to showcase French food and culture throughout the US. Their offices in D.C. enjoy a particularly close relationship with the New York headquarters. The Embassy's agricultural attaché, who works to promote French food and wine here in the US, is based in D.C., and D.C.'s Maison Française regularly hosts food-focused events. The Maison Française even has its very own restaurant, Le Café Descartes, which is open to the general public.
To honor its new home, Maison Kayser will feature an exclusive bread in its D.C. shops. This Ancient Grains Bread is made using a rare, imported, organic French wheat flour and an extra long fermentation. The company strives to source locally produced ingredients whenever possible, so they're aiming for the same heirloom strains of wheat to be grown domestically. Until Maison Kayser finds a North American farmer to produce the specialized wheat, however, the Ancient Grains Bread will only be baked in Washington D.C. and in Paris.
Unlike most large bakery chains, Maison Kayser produces all of its bread, pastry, and viennoiseries on location. The staff in each of the 200+ locations is trained on traditional French baking and pastry techniques, adapted as needed for the environment and available ingredients—climate and flour vary significantly from place to place, so baguette dough in Singapore needs to be handled differently than baguette dough in D.C. Most Kayser breads are baked frequently throughout the day and laminated viennoiseries are baked every 4 hours to ensure freshness. All of Maison Kayser's yeasted doughs (yes, even those flawless, featherlight croissants) are leavened using a liquid sourdough starter, which is maintained by the chef's own automated invention: The Fermentolevain. This device eliminates much of the guesswork and inconsistency involved in maintaining a wild sourdough culture. Yeast is a living, breathing thing and consistently cultivating it on such a scale requires careful time and temperature control. Maintaining a liquid sourdough culture and using it to create a consistent product is one of the biggest hurdles to scaling up an artisanal bread baking operation, so the automated tank has been a true game changer for Maison Kayser and the entire bread baking industry.
Ambassador Araud believes that "for France really, this is a great business ... Great business in New York and for Washington, and I'm sure that, sooner or later it will expand to all the cities in the US."
When asked what other US cities are on his radar next, Kayser demurs with a smile. A second D.C. shop will be opening later this month in the Mount Vernon Triangle neighborhood and more are set to open in New York City later this year. "Give us one or two years and we will see…" he muses, "We need to be cautious when we are growing. We ensure always the same quality, so step by step."