6 Low-Tech Ways to Make Ice Cream
Our favorite low-tech ice cream solutions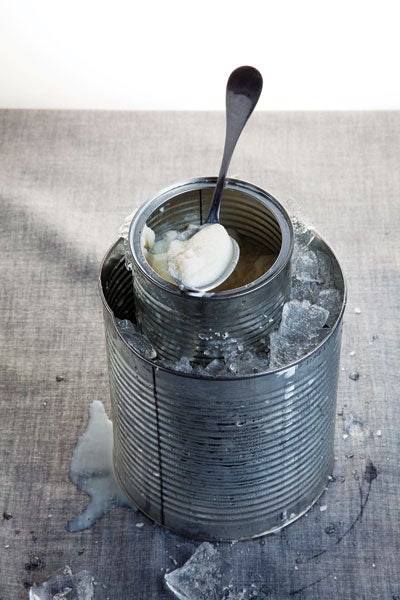 We may earn revenue from the products available on this page and participate in affiliate programs.
When Columbus, Ohio-based ice cream maven Jeni Britton Bauer visited the SAVEUR Test Kitchen to share a few tricks of her trade (see Here's The Scoop), it triggered a rush of sweet memories, and a few questions, too. We have an automatic ice cream maker, but what about all of those readers who don't? Would the same principles that Bauer adheres to in producing her Jeni's Splendid Ice Creams yield delicious ice creams even without the motorized churning action of an electric ice cream maker? The answer is a resounding yes. Here are a few of our favorite alternative ice cream-making apparatuses, ranging from low — to even lower — tech.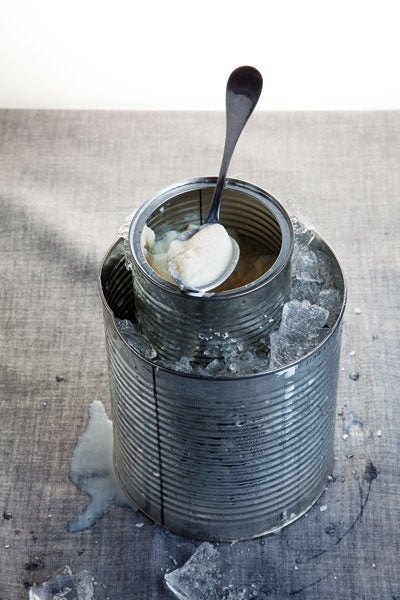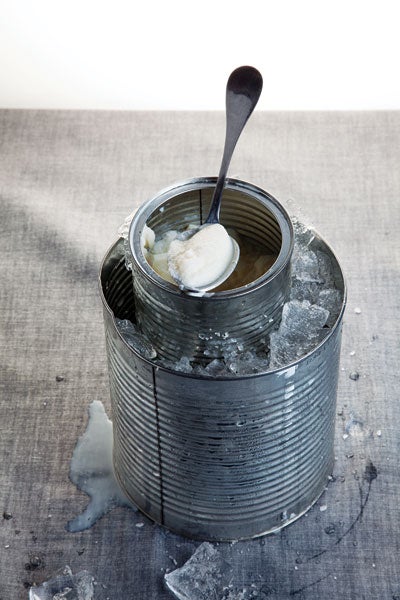 Coffee Can
It doesn't get more basic than a coffee can filled with an ice cream base that's placed inside a larger can filled with ice and rock salt. Close both cans with plastic lids, shake for 25 minutes and, voila, ice cream.
The Play & Freeze ice cream ball contains a metal tube that you fill with an ice cream base. Ice and rock salt fill the sides of the ball itself, which you toss, roll, or otherwise agitate for about 20 minutes.
With the Cuisipro Donvier ice cream maker, you just pour the ice cream base into the already-chilled metal container and then turn the crank every couple of minutes until a thick ice cream forms.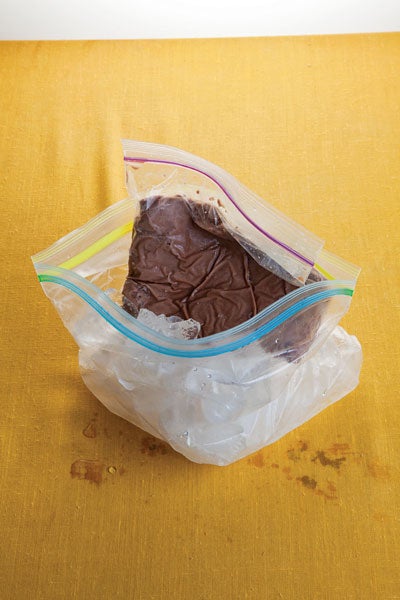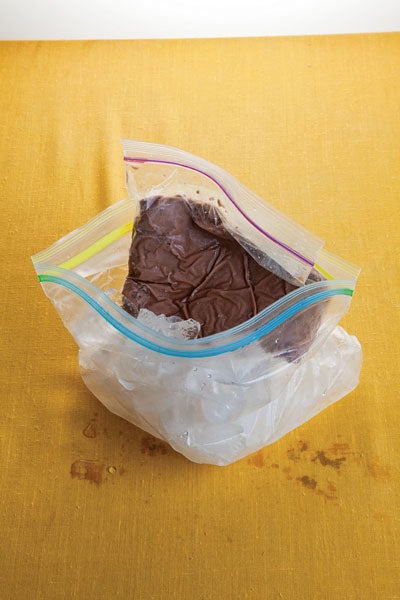 Ziploc Bag
A plastic Ziploc bag inside a larger bag filled with ice and rock salt applies the standard equation — freezing temperature plus agitation for 5 minutes — and wins the prize for the most elegantly simple solution of all.
If you have a hand mixer, you can fill a bowl with the ice cream base, place it in the freezer, and mix on medium speed every 2 hours to break up any ice crystals that may have formed, to create a chunky ice cream.
Another option is to freeze an ice cream base in ice cube trays and then pop the frozen cubes in a food processor. Pulse for a few seconds, and you have instant, if slightly rustic, ice cream.