Recipes
Mexican Peanut Brittle (Palanquetas de Cacahuates)
Serves

makes One 9-Inch Square

Cook

30 minutes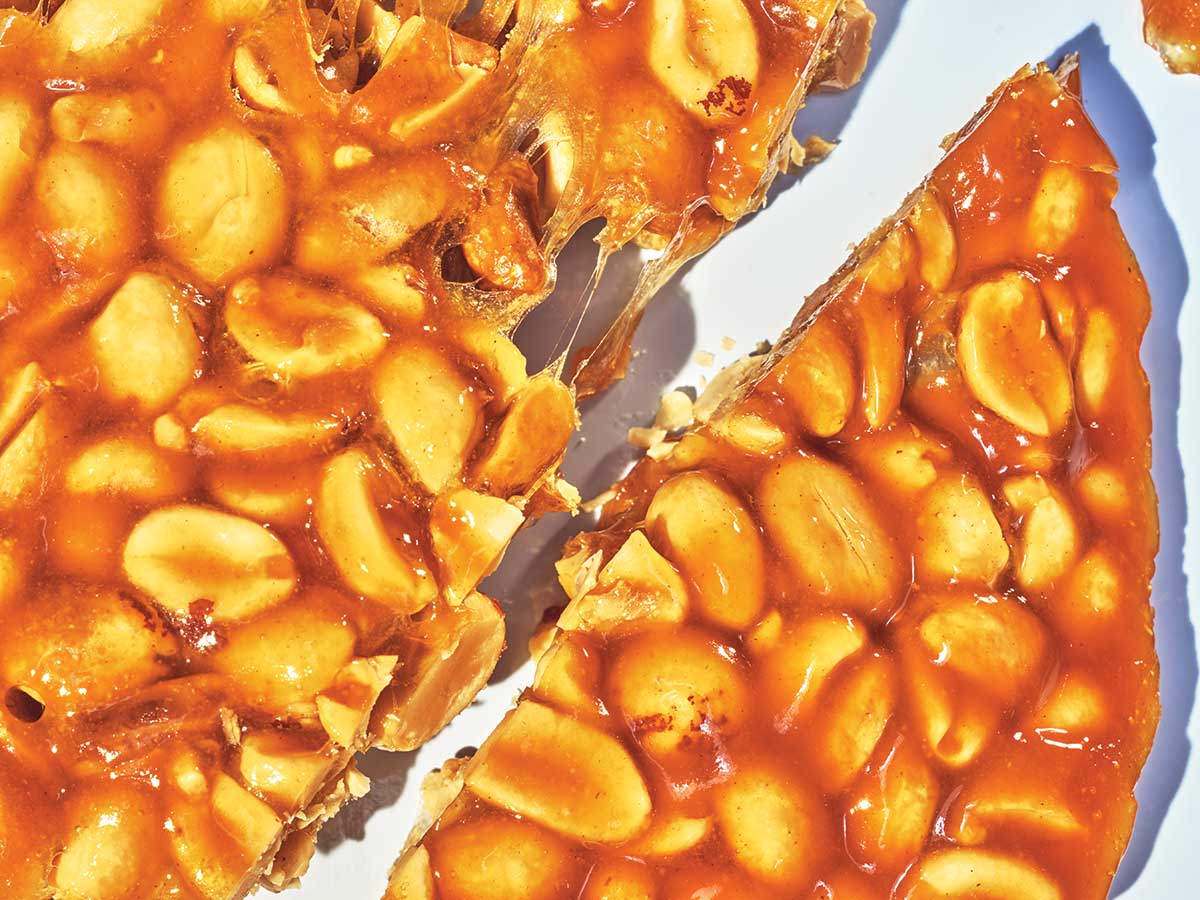 This thick, satisfying brittle is unique, thanks to the addition of piloncillo, a dark, unrefined Mexican cane sugar that's pressed into molds. It already has its own caramel notes before cooking, plus earthy hints of rum and smoke, which bring complexity to the palanquetas' flavor.
Ingredients
Butter, for greasing
1⁄2 cup sugar
2 tbsp. piloncillo
2 tbsp. honey
1⁄4 tsp. kosher salt
2 tbsp. unsalted butter, cut into small pieces
2 cups toasted peanuts
Instructions
Step 1
Lightly grease a 9-inch square baking dish with butter; set aside.
Step 2
In a small pot, add the sugar, piloncillo, honey, salt, and ¼ cup water; swirl with your fingers to combine. Using clean, wet fingers, brush away any sugar remaining along the sides of the pan. Set over medium-high heat and bring to a boil; cook without stirring until the syrup reaches a dark caramel stage on a candy thermometer, 345°–350°F, 18–22 minutes. Remove from the heat; quickly add the butter and peanuts, and stir with a wooden spoon until combined.
Step 3
Scrape the mixture into the baking dish; use the spoon or your hands to press the candy into an even layer. While the candy is still pliable, overturn it onto a cutting board and slice into squares or bars. Let cool completely and serve, or transfer to an airtight container and store for up to 1 week at room temperature.