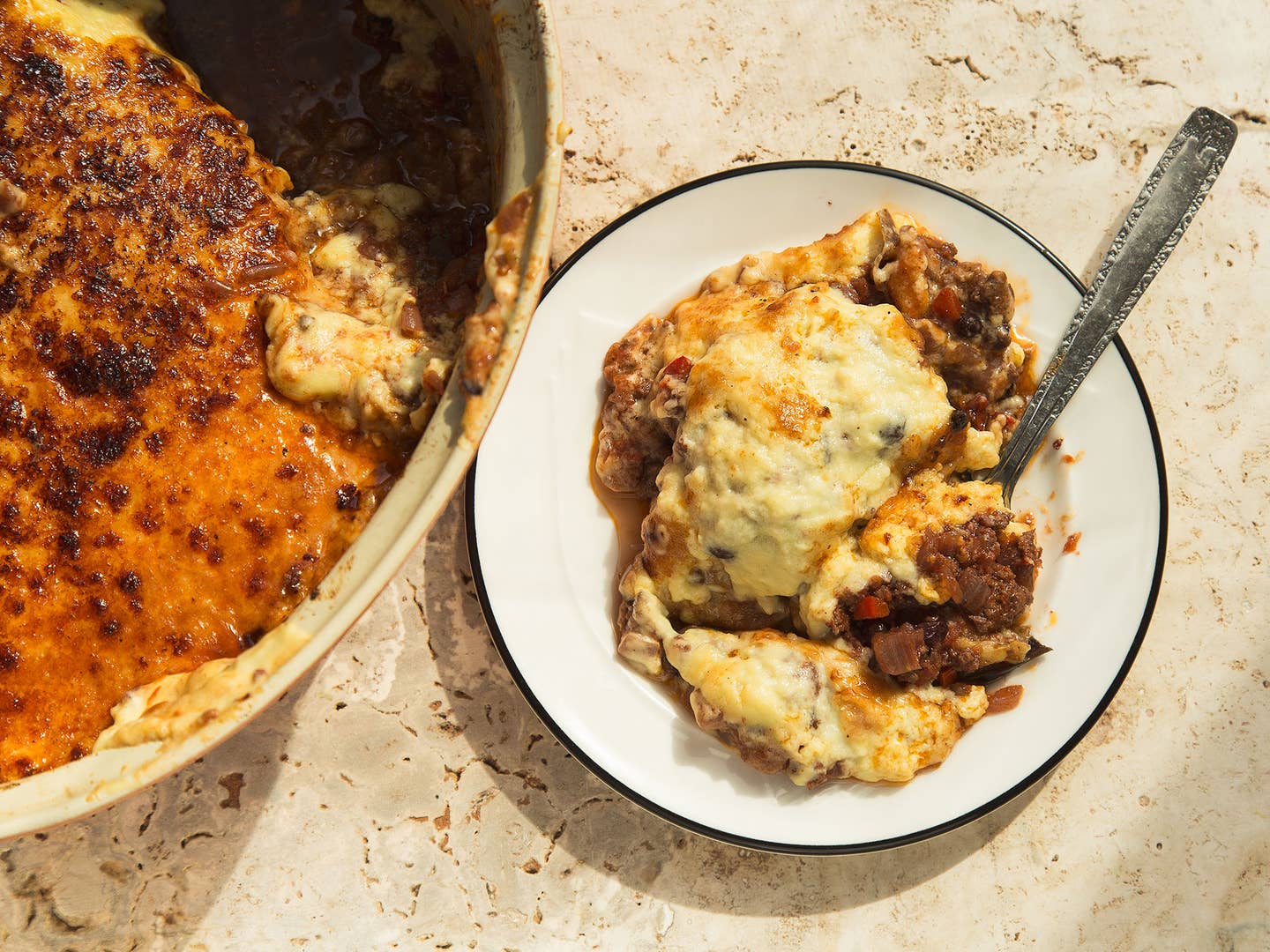 Recipes
Greek Moussaka is the One-Dish Meal With a Little Bit of Everything
Lamb plus eggplant plus yogurt plus cinnamon make for a casserole we could eat every day
There's a reason this dish is listed under "Classics" on the menu of Molyvos, the Greek restaurant in New York founded by chef Jim Botsacos. It has all the components of traditional Greek cuisine: lamb, potatoes, eggplant, yogurt, and a dash of cinnamon. We can't think of anything we don't like about this casserole.
Any dish that requires a cup of wine is an excuse to pour your own glass while you wait. The combination of spices cooked with the lamb before putting it all together is the perfect complement to the fried eggplant. Each bite is a different combination of spicy and creamy.
And don't be wary of making your own bechamel sauce; it's easier than it sounds and what holds this chunky casserole together. Pull it out of the oven bubbling after 45 minutes and revel in the meat-and-potatoes Moussaka you've prepared. The Greeks would be proud.