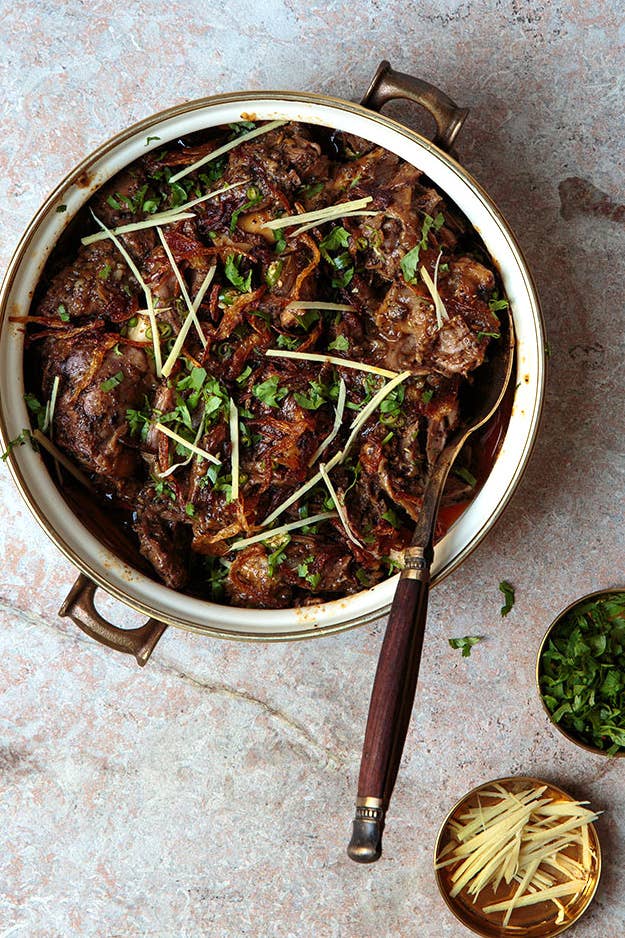 Recipes
Making Your Own Spice Blend is Worth it for This Slow-Cooked Lamb
The spicy braise from Pakistan may take a while, but it's well worth the effort
A rich, spicy stew topped with bright cilantro leaves, a squeeze of citrus, and thin-sliced hot chiles, nihari is the ultimate comfort food for home cook and Lahore native Zainab Shah, whose mother makes this dish for her and her family. It's comforting, bit it's also hot, thanks to a generous amount of freshly made garam masala.
Once you make that, this recipe is really all about waiting it out until the lamb meat is literally falling off the bone. This dish gets its name from the Arabic word nahaar, or "day", which is fitting since the dish takes all day to cook.
But you'll be counting your lucky stars once it's done and you've allowed enough time for the marrow to seep out of the lamb bones, adding extra flavor. The recipe says naan bread is optional, but we're partial to having something to soak up the extra juices of this stew.