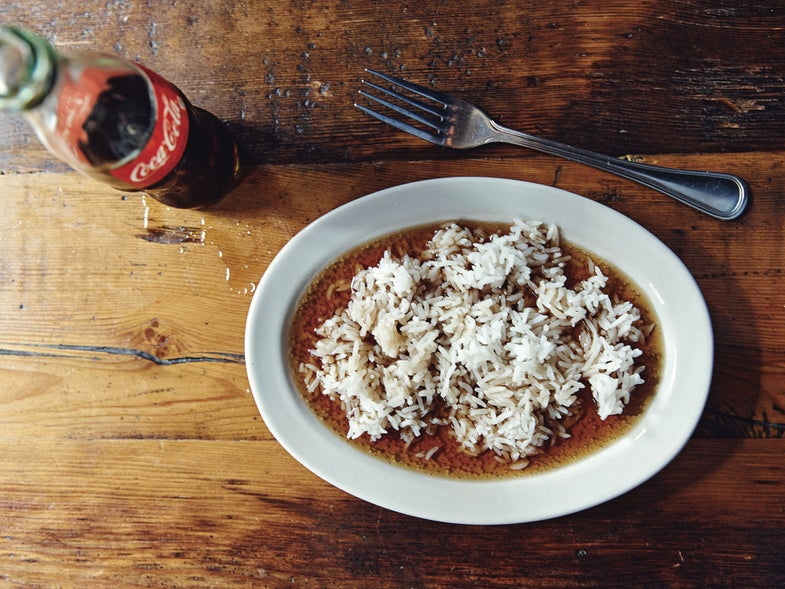 A perfect example of the intersection of fast food with home cooking, Pepsi rice was chef Dale Talde's grandmother's contribution to the Filipino culinary canon. Basically, dump cola on some rice. Don't knock it till you try it, but don't let it become a habit.
Featured in: Dale Talde Would Like to Show You the Manila of the Midwest
Pepsi Rice
Fast food meets home cooking in this simple cola-on-rice recipe.
Time: 5 minutes
Ingredients
1 cup cooked rice, warm
1 pinch salt
4 oz. Pepsi
Instructions
Season rice with salt and pour Pepsi over it.