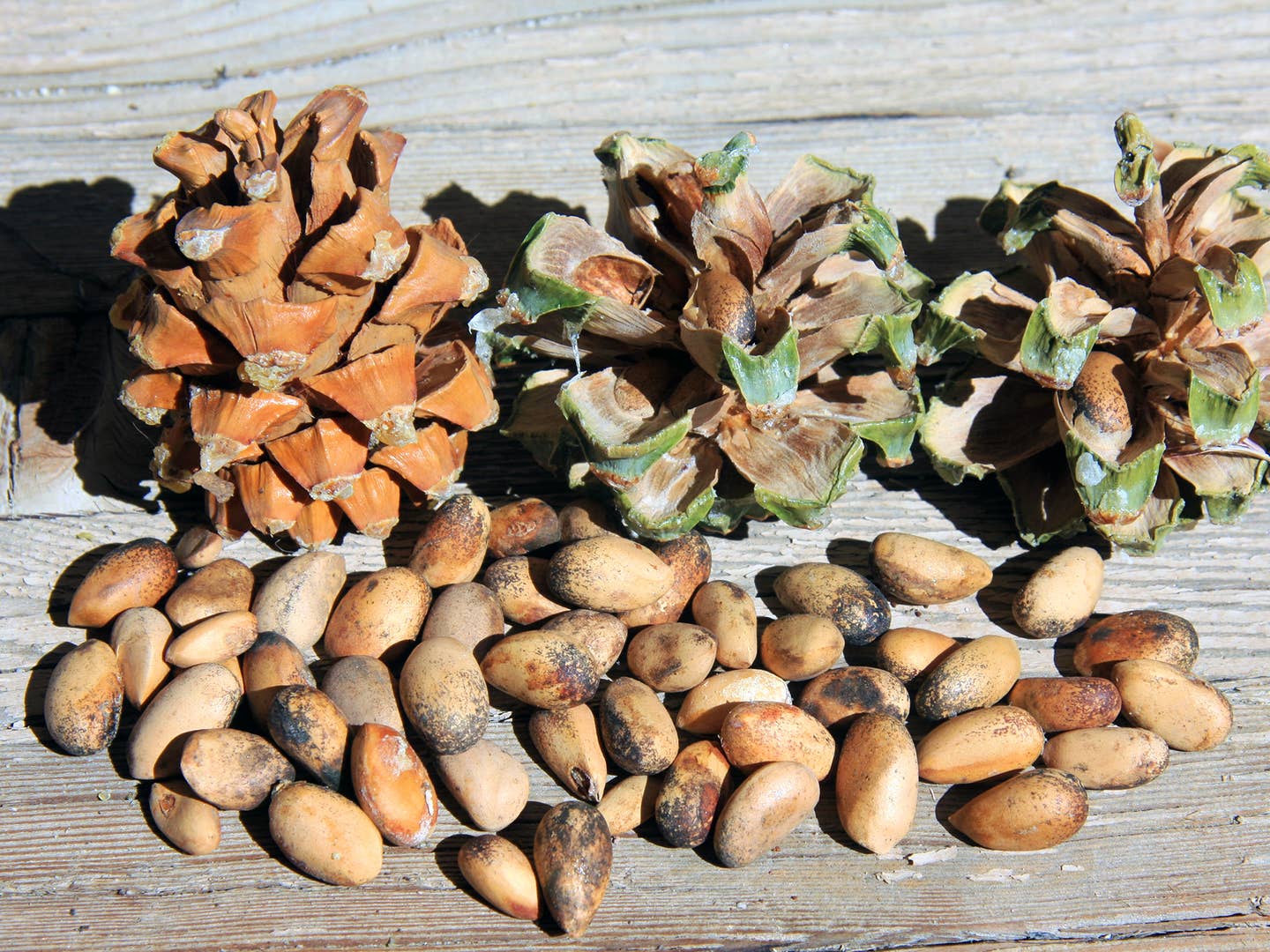 Drinks
The Nutty Coffee that Fuels New Mexico
Piñon nuts make a better brew than any hazelnut latte
Some 20 years ago, the founders of Albuquerque-based New Mexico Piñon Coffee Company began roasting coffee out of the back of a red pick-up truck, pairing coffee beans with one of the gems of the American Southwest: rich, buttery piñon nuts. And today, the coffee's just as popular as ever.
Rich and smooth like chocolate, and lacking that unpleasant sharpness you sometimes get after a sip of an acidic brew, piñon coffee is truly one of the Southwest's best kept secrets. And the ultimate cup comes from New Mexico Piñon Coffee Company, which is the state's largest coffee roaster. They make their namesake brew with a blend of Arabica coffee beans from Brazil, Mexico, and Peru. The beans are roasted in small batches, then combined with the prized piñon nuts, which are gathered in the region by foragers who lay blankets beneath the trees then shake the branches to get the nuts to fall.
The result, once you grind the beans and roasted nuts together? A cup of nut-flavored coffee that doesn't taste like the artificial hazelnut stuff—it just tastes good.
"People say all the time, 'I don't like flavored coffee, but I love your coffee'," says Allen Bassett, president of New Mexico Piñon Coffee Company. "A lot of people don't like the full coffee taste, and this takes off the end sharpness of that coffee taste."
Piñon nuts have a long history in New Mexico. The fruit of the Pinus edulis pine, the official state tree, the nuts fed Pueblo Indians and others for centuries, pluckily growing at an altitude of 5,000 to 7,000 feet in rocky cliffs and canyon rims, weathering New Mexico's harsh climate. Perhaps that admirable tenacity is the secret to the nut's unique flavor in a coffee—rich and smooth, sweet and nutty, and deliciously mellow. The beans reach their roasty peak in a reproduction of an antique Royal #5 roaster, where the old-style technique of roasting in a metal drum over an open flame allows more fine control than modern roasters. The company describes its process as "romancing the bean," and Bennett says that while other coffee roasters in New Mexico offer piñon coffee, they're adding it as a flavoring rather than using the real nuts in the coffee.
There's an old saying in New Mexico that a good piñon crop happens only every seven years: the nuts need time to ripen, people say, and the pine cones alone take two years to mature. But we don't buy it; New Mexico Piñon Coffee Company has been churning out obsession-worthy coffee every day for more than 20 years. They had no idea that one day, their company would supply New Mexico—and the rest of the world—with coffee that even non-coffee-drinkers love.