Bull Ring Cocktail
With a split-base of tequila and mezcal, this bright drink shines with zippy pineapple and key lime.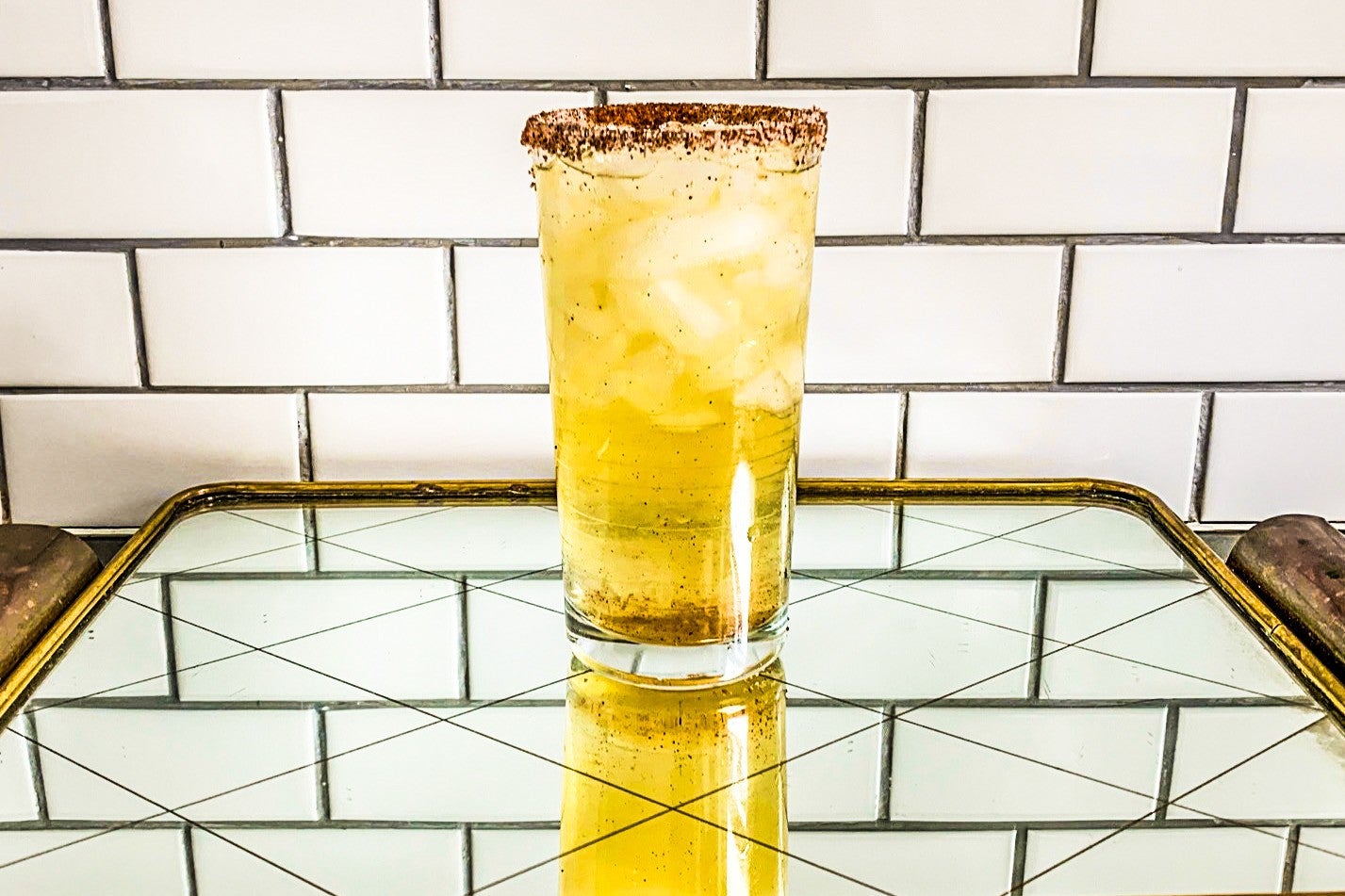 Spirits professional Shannon Mustipher's riff on the classic Matador cocktail swaps out a quarter of the traditional tequila with a splash of mezcal, then sweetens the mix with zippy tepache, a Mexican-style fermented pineapple drink. Make your own, or look for a good-quality canned or bottled version (Bittermans is widely available).
Featured in "Split-Base Cocktails Take Your Favorite Bottles to the Next Level."
Yield: makes 1 cocktail
Time: 5 minutes
Ingredients
Chile salt, for the rim
¾ oz. tequila reposado
¼ oz. mezcal espadin
1½ oz. tepache
¾ oz. key lime juice
Soda water
Instructions
Moisten the rim of a Collins class then roll the edge in chile salt. Fill the glass with ice, then add the tequila, mezcal, tepache, and lime juice. Stir to chill, top with a splash of soda water, and serve immediately.