Drinks
The Cavendish Cocktail
Rhum agricole and cognac get the Tiki treatment in this aromatic split-base drink.
Serves

makes 1 cocktail

Cook

5 minutes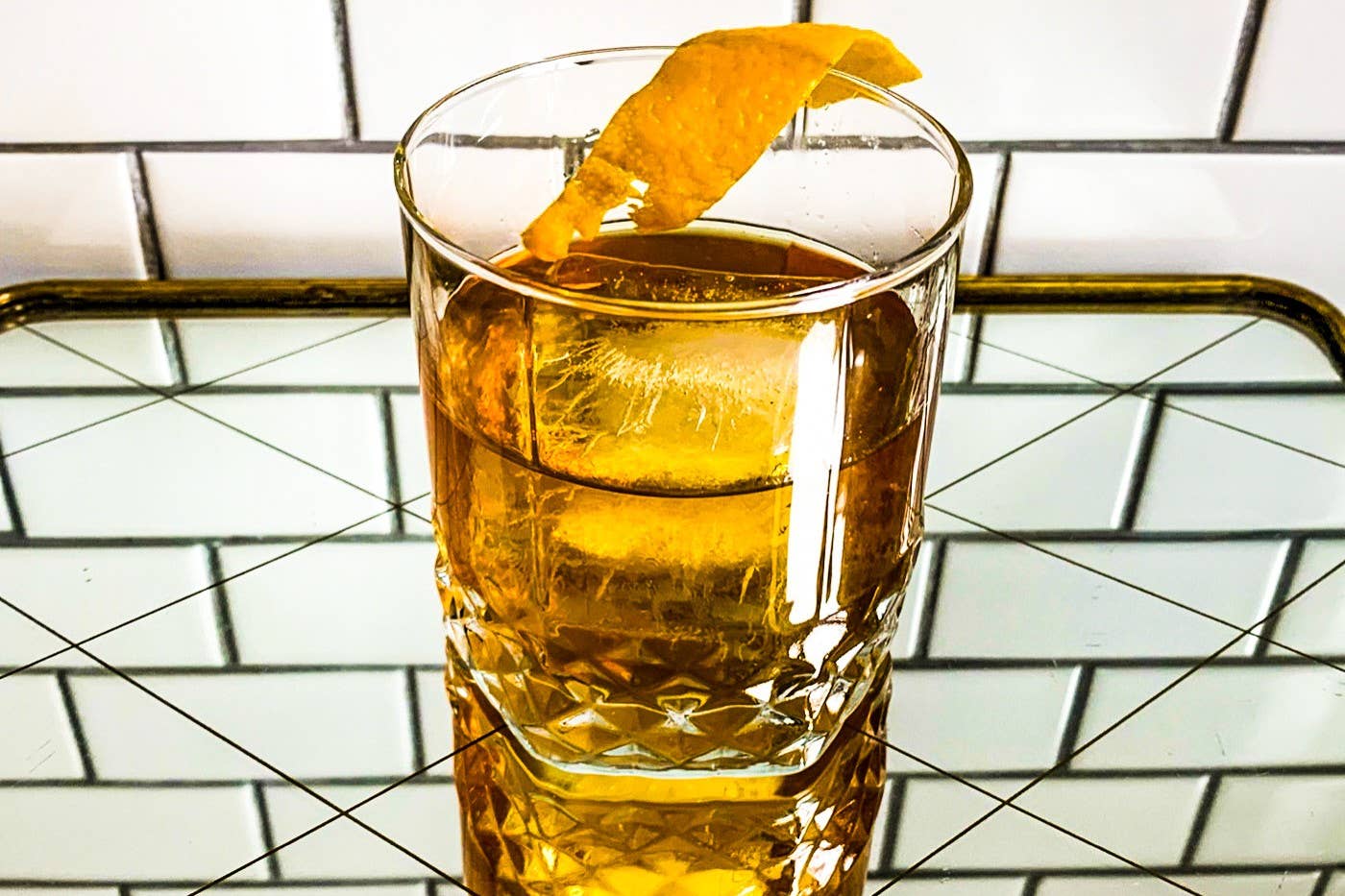 The French Connection cocktail—a simple mix of cognac and amaretto—is viewed through a Tiki lens in this split-base riff from Nick Ruiz of Patent Pending, a tiny powerhouse of a cocktail den hidden away behind a coffee shop in New York City's Flatiron District.
In tropical cocktails like the classic Mai Tai almond-based orgeat is traditionally used to pull out the fruit and earthy qualities of cane spirits. For the almond-averse, Ruiz drew inspiration from the 1830's cocktail Banana Bliss. Cognac shares the spotlight with an aged rum—in this case an agricole distilled from fresh pressed cane juice. Bonus: This recipe can be premixed, bottled and gifted, or stored in the freezer, ready to pour over a rock.
Ingredients
1 oz. Rhum Agricole Ambre
1 oz. Cognac or other aged brandy
¼ oz. banana liqueur
¼ oz. pimento liqueur
2 dashes aromatic bitters
Wide strip of orange peel
Instructions
Step 1
Fill a chilled rocks glass with ice, then add the rhum, Cognac, banana and pimento liqueurs, and bitters. Stir until well-chilled, about 15 seconds, then garnish with an orange twist, and serve.