Recipes
Cranberry Bread
You'll never guess the game-changing ingredient in this satisfying fall tea cake.
Serves

makes 1 loaf

Cook

5 hours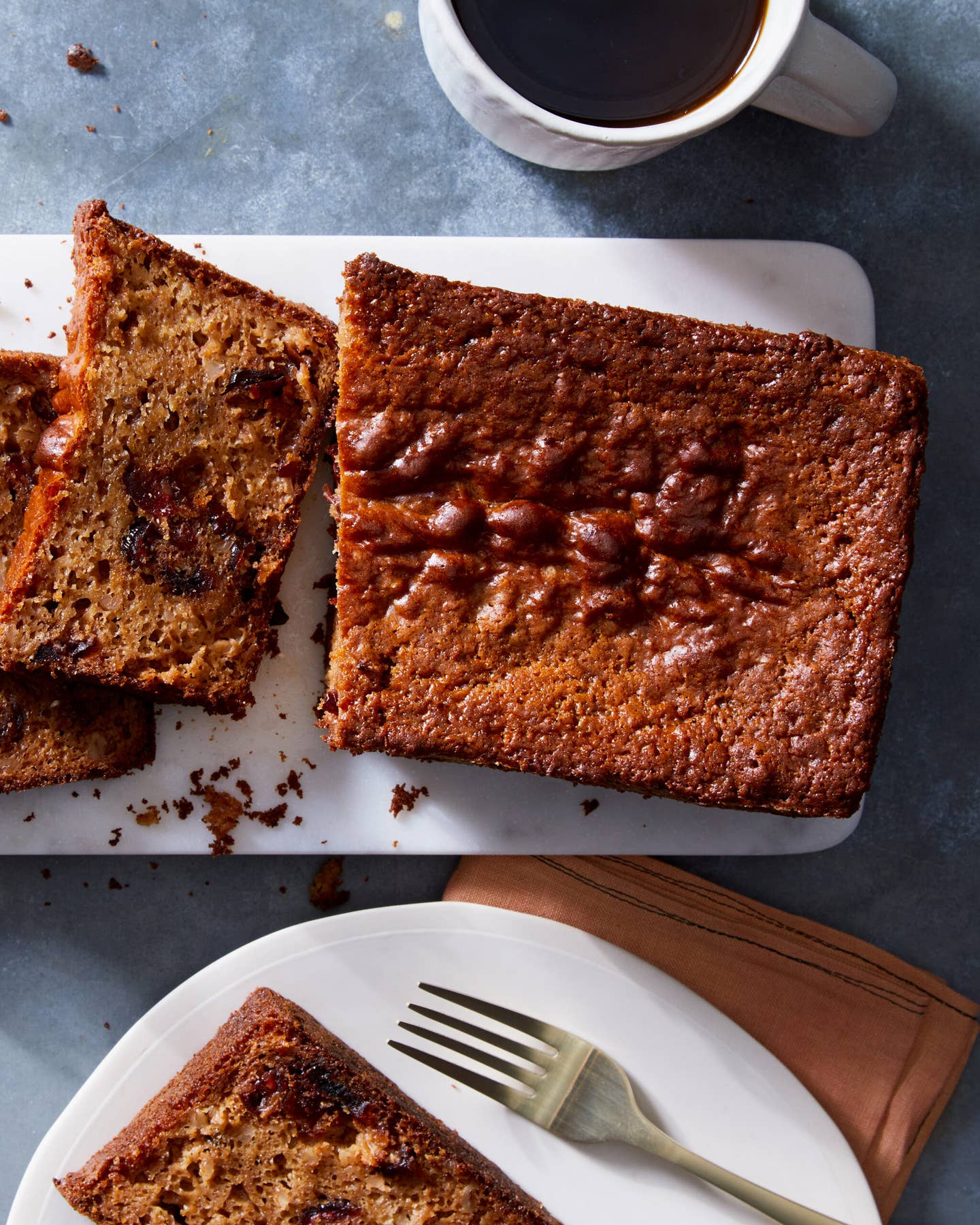 Some 4,000 years before the wheel was invented, people were already cooking with farro, the ancient—and currently trendy—heirloom wheat you've probably seen in soups, salads, and stuffings. But as Leah Koenig makes the case in her 2012 article "One Ingredient, Many Ways: Farro," the grain also shines in desserts, where it adds moisture and textural intrigue. In this low-effort-high-reward quick bread, farro explores its sweet, autumnal side with the help of brown sugar, honey, and a hefty handful of dried cranberries.
Ingredients
1½ cups all-purpose flour, plus more for dusting
1½ tsp. ground cinnamon
1 tsp. baking powder
1 tsp. baking soda
½ tsp. fine salt
½ cups dried cranberries or dried cherries
1¼ cups buttermilk
¾ cups cooked farro, cooled to room temperature
¼ cups honey
¼ cups packed light or dark brown sugar
6 tbsp. unsalted butter, melted, plus more for greasing
2 large eggs
Instructions
Step 1
Position a rack in the center of the oven and preheat to 350°F. Grease and lightly flour a loaf pan.
Step 2
In a medium bowl, whisk together the flour, cinnamon, baking powder, baking soda, and salt, then stir in the cranberries.
Step 3
To a large bowl, add the buttermilk, farro, honey, brown sugar, butter, and eggs, and stir to combine. Fold in the flour mixture in two batches, mixing until just incorporated (do not overmix). Scrape the batter into the loaf pan and bake until browned on top and a toothpick inserted into the center comes out clean, about 1 hour. Transfer to a wire rack to cool slightly, about 15 minutes, then turn out the loaf onto the rack. Cool completely before slicing.