Recipes
Green Bean Salad with Feta and Mint
This simple summer side is a cookout knockout.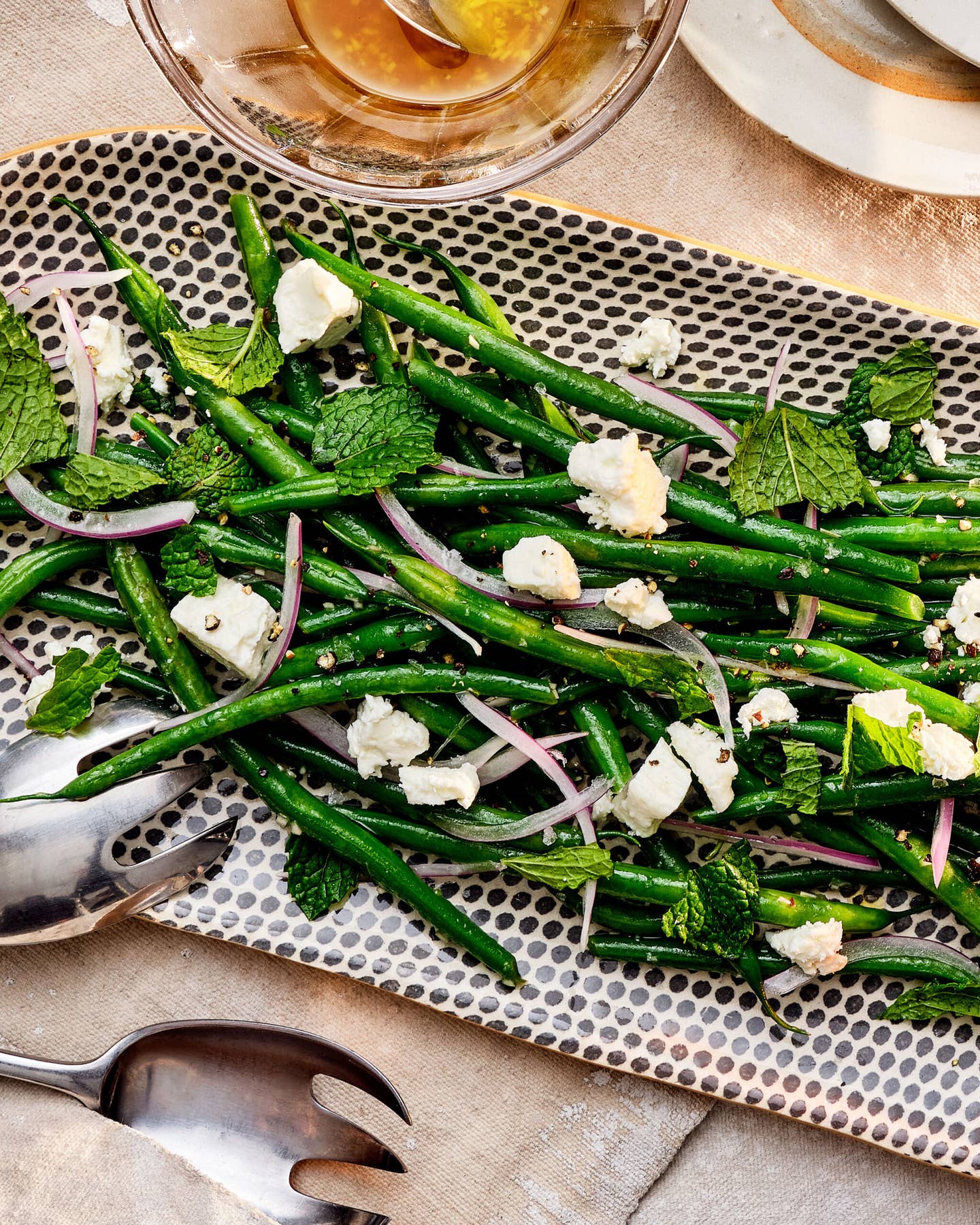 Feta, red onion, and mint are a tangy combination; tossed with snappy green beans, they make a salad of surprising complexity. Check out all of our green bean recipes here.
Ingredients
Kosher salt
1 lb. green beans, ends trimmed
3 tbsp. olive oil
1 tbsp. red wine vinegar
1 garlic clove, finely chopped
Freshly ground black pepper
8 oz. feta, cut into ½-in. cubes
½ cups cup mint leaves, coarsely chopped
½ small red onion, thinly sliced
Instructions
Step 1
Fill a large bowl with ice water. In a pot of generously salted water, boil the beans until tender, 3–4 minutes. Using a slotted spoon, transfer to the ice water. Let sit for 5 minutes, then pour into a colander to drain, tossing to remove as much water as possible (discard any unmelted ice cubes).
Step 2
To a salad bowl, add the oil, vinegar, garlic, and salt and black pepper to taste and whisk until sheeny and thickened slightly. Add the feta, mint, red onion, and reserved beans and toss to coat.