Recipes
Strawberry Jam
Preserve the summery flavor of fresh berries all year long with this simple preparation.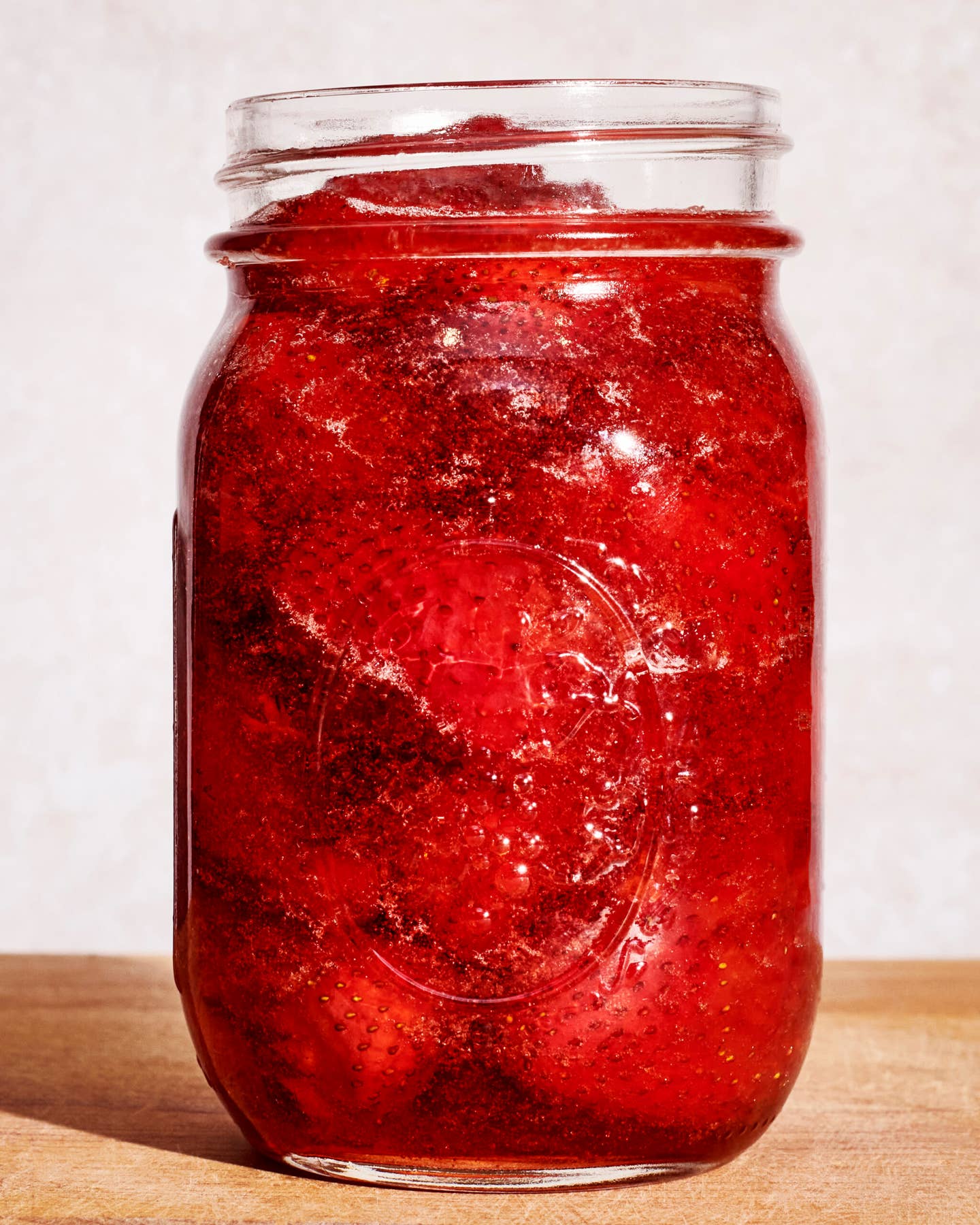 Strawberries cultivated out of season often lack juiciness and sweetness. Preserve the flavor of fresh berries year-round with this strawberry jam recipe—perfect for spreading on toast, stuffing into breakfast tarts, and swirling into summery desserts.
Ingredients
5 cups fresh strawberries
4 cups sugar
1 (1.75 oz.) box pectin
Instructions
Step 1
Wash, hull, and slightly crush the strawberries. Place in a large bowl, stir in sugar, and set aside for 30 minutes.
Step 2
To a small saucepan over high heat, add the pectin and ¾ cup water. When it boils, cook for 1 minute, stirring constantly. Pour the mixture into the bowl of strawberries and stir until the sugar dissolves.
Step 3
Pour the jam into sterilized jars, leaving at least ½ inch space from the tops of the containers. Seal with lids. Let stand at room temperature overnight to set. Keep refrigerated for up to 3 weeks—or for up to 1 year in the freezer.