Recipes
Strawberry Jam
Preserve the summery flavor of fresh berries with this simple preparation.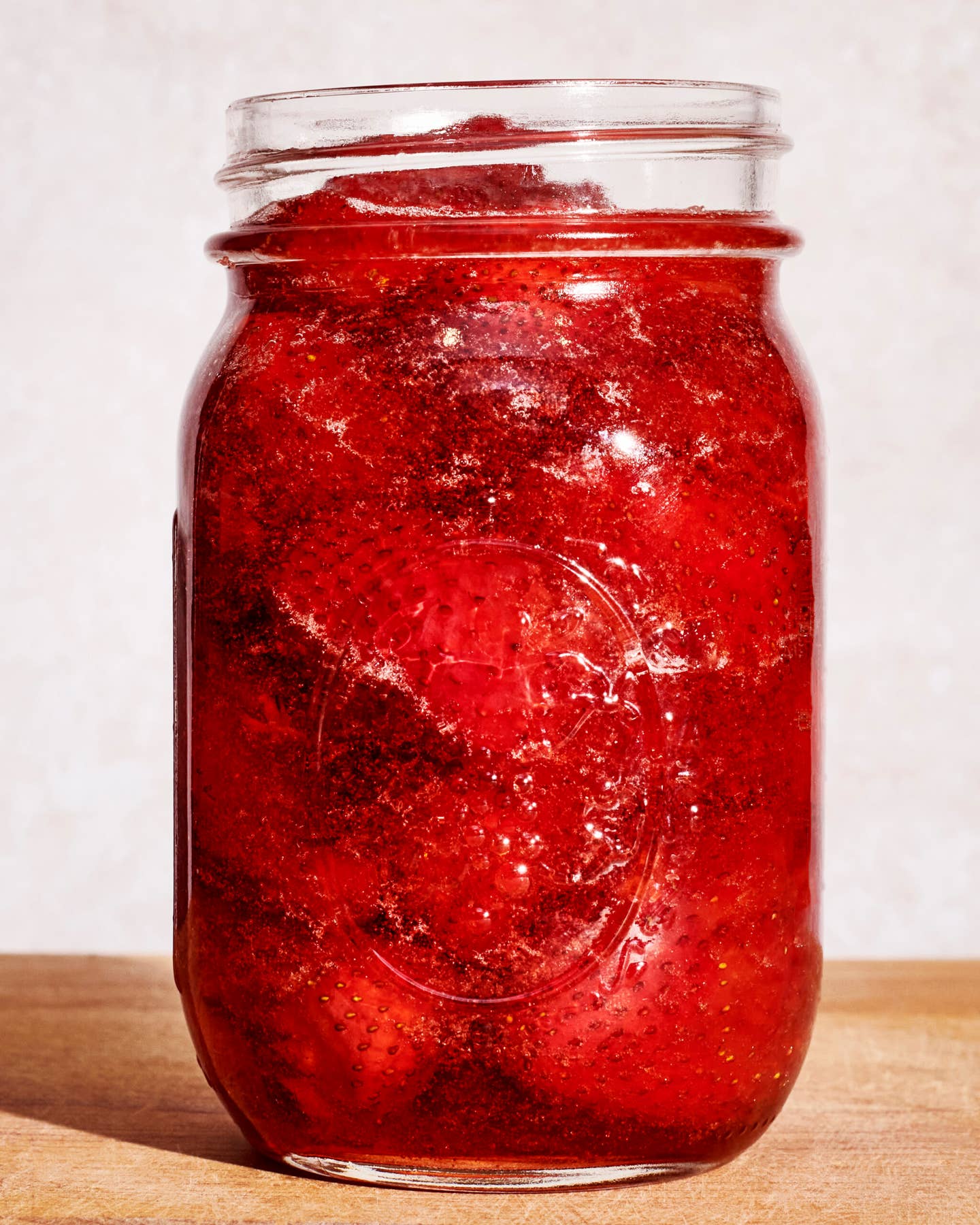 Preserve the flavor of fresh berries with this strawberry jam recipe—perfect for spreading on toast, stuffing into breakfast tarts, and swirling into summery desserts.
Ingredients
5 cups fresh strawberries, washed and hulled
4 cups sugar
1 (1.75 oz.) box pectin
Instructions
Step 1
In a large bowl, use a potato masher to lightly crush the strawberries. Stir in the sugar and set aside to macerate for 30 minutes.
Step 2
To a small pot set over high heat, bring the pectin and ¾ cup of water to a boil. Boil, stirring continuously, until it thickly coats the back of a spoon, about 1 minute. Pour into the bowl with the strawberries and stir until the sugar is dissolved.
Step 3
Into sterilized jars, pour the jam to reach ½ inch below the rims. Seal with lids and set aside to set, 6–10 hours. (The jam will keep, refrigerated, for up to 3 weeks after opening.)