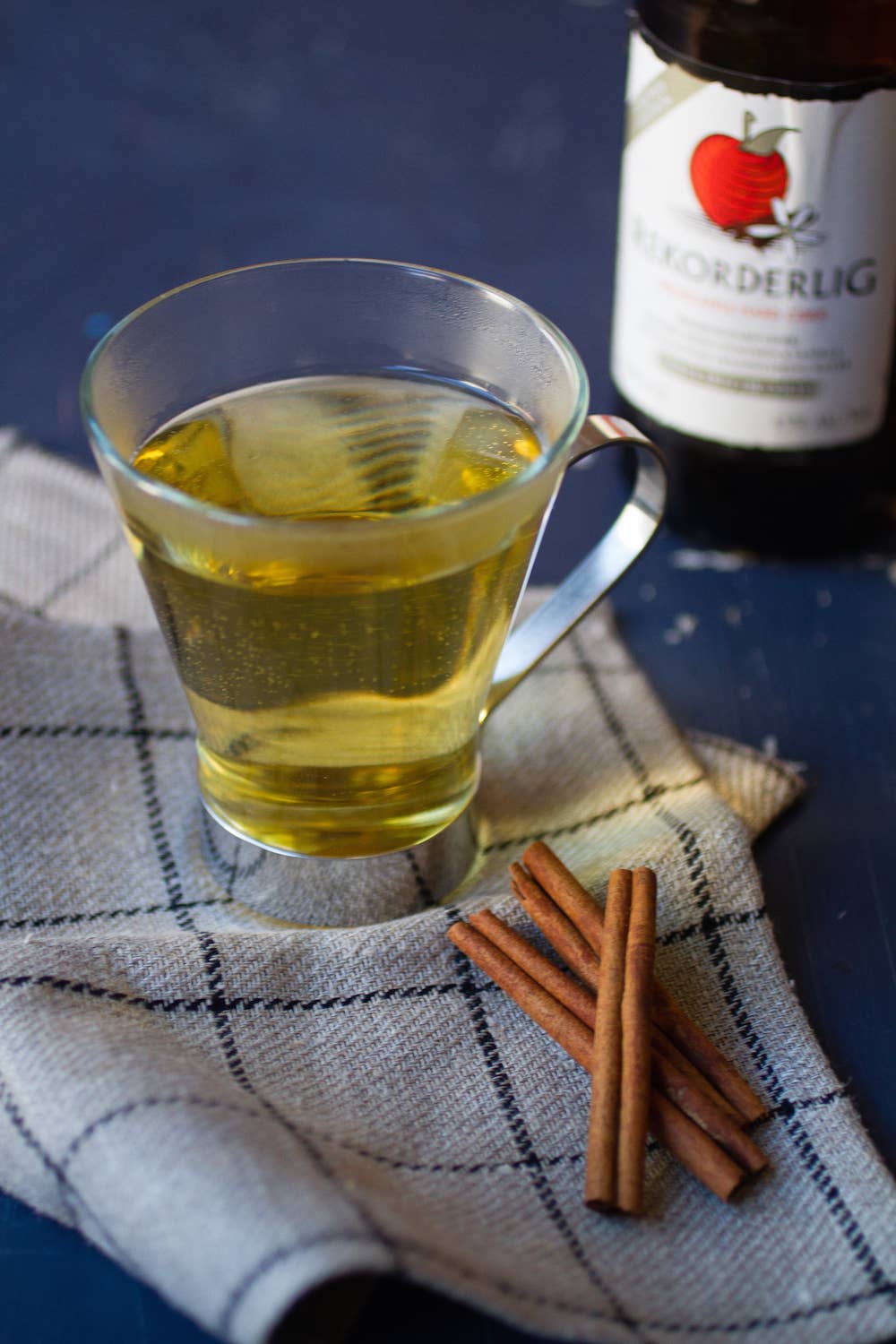 Drinks
A Cider to Drink (Hot or Cold) All Winter Long
This Swedish hard cider is the most versatile bottle around
When I learned that pubs all over England serve hard cider warm, ladled by bartenders from large urns behind the bar, jealousy set in. As I settle into the middle of another New York City winter, I could use one of those mugs. Here, though, I'm hard-pressed to find hard cider served any way but chilled.
While hot cider has yet to catch on in New York's bars, hard cider's popularity is gaining momentum; my love for it has become much more respectable among fellow drinkers. And thanks to similar resurgences in the U.K., New Zealand, and South Africa, those of us with a taste for hard cider are no longer limited to Bulmer's and Woodchuck. New imports range from funky Normandy cidre to tannic fermented English ciders.
The one bottle I discovered recently that gave me pause was Rekorderlig, a hard cider brewed in Sweden by a fourth-generation, family-owned brewery. While Sweden is more often known for fruity, sweet ciders, Rekorderlig's Spiced Apple Hard Cider is surprisingly mellow and rich. And most importantly: It can be served hot or cold. Its initial bite of sweetness is rounded by a dry undertone. The vanilla flavor stands out when served on ice, while the cinnamon grows bolder when warmed on the stove. I find it perfect with winter dinners, either as a chilled aperitif, or as a steamy digestif.
Rekorderlig hard cider, $4.99. Find stockists here.