Spiced Indian Cake Balls (Roti Laddu)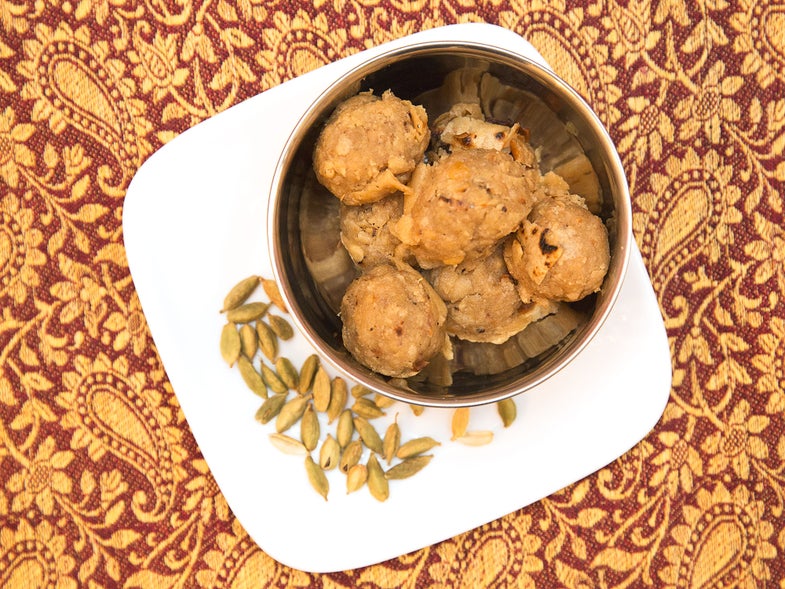 This buttery confection is a quick and simple treat commonly given to small children in India. Clarified butter (ghee), jaggery, and spices are kneaded into dry leftover roti to make a rich, shaggy dough that is then pressed into snack-sized balls.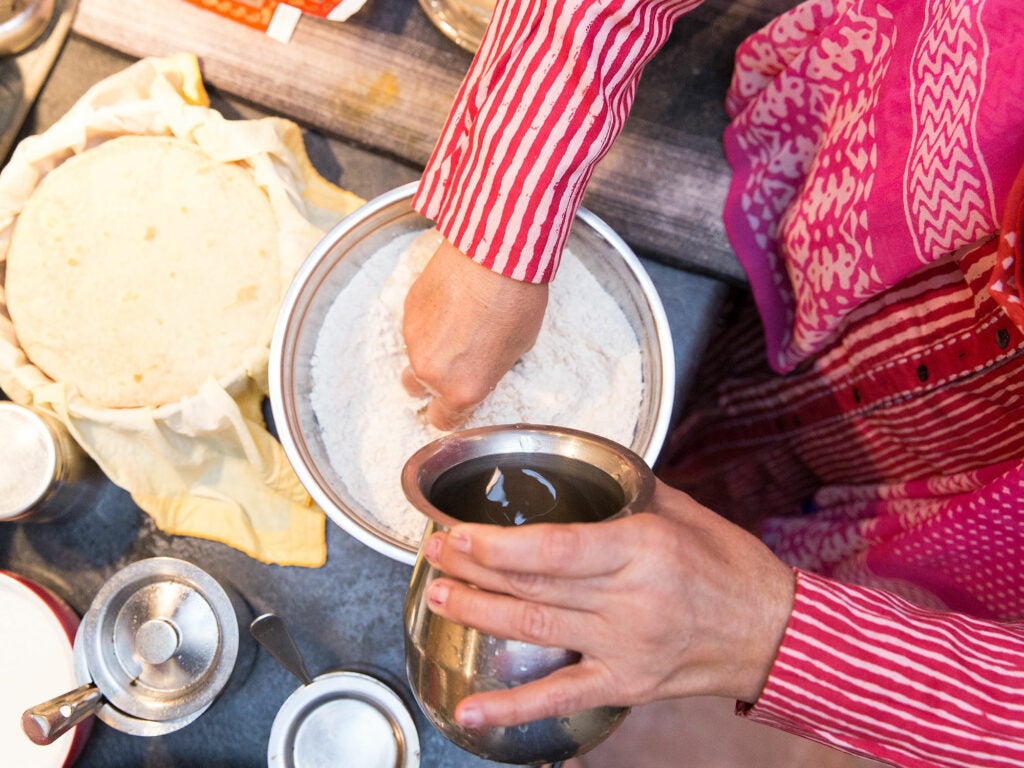 Breathe new life into old roti with lentils and spices
Featured in: How an Indian Home Cook Uses Up Leftover Flatbread
Yield: makes 6-7
Time: 15 minutes
Ingredients
5 7-inch roti, roughly torn
3 tbsp. melted ghee
1⁄3 cup (1 ¾ oz.) crumbled jaggery
1 pinch ground cardamom
1 pinch ground nutmeg
Salt
Instructions
In a medium bowl, combine the roti, ghee, jaggery, cardamom, and nutmeg. Use your hands to knead, twist, and tear the mixture into smaller and smaller pieces until the ghee starts to soak into the roti and the jaggery begins to liquefy slightly. When the roti have broken down and have become soft and doughy, taste the mixture. Season with a pinch or two of salt, then squeeze and press the mixture into 6 to 7 golf ball-sized balls, about 1 ounce each. Serve immediately, or cover and store at room temperature up to 3 days.