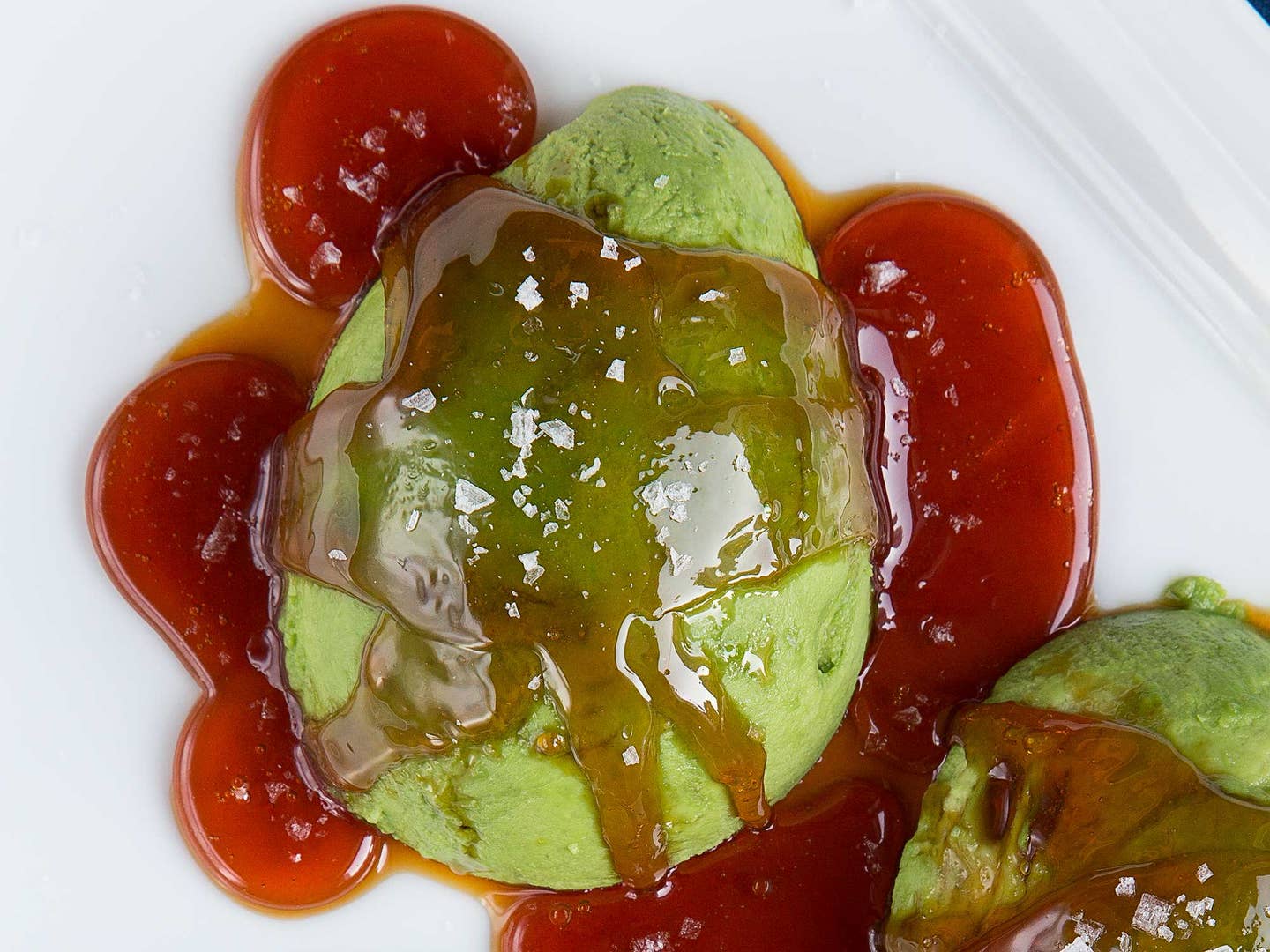 Techniques
Smother Your Avocados with Salted Caramel
Sounds odd? Sure, but this three-ingredient dessert is magic
Sometimes you think to yourself, "what the hell, why not?" This "dessert" is one of those thought-experiments I never thought would work that actually produced something wonderful. Because even though there's plenty of produce in season right now, I love this treatment as a last-resort kind of meal when all you have for breakfast is some ripe avocados, and you don't feel like venturing out in the cold snow on the weekend.
Looking for a new partner to pair with classic salted caramel, I turned to the avocado. With its buttery texture and creamy yet mildly "green" flavor, it works magically with bittersweet caramel and large flakes of sea salt. It's almost too simple to be a recipe, but that also makes it a delicious surprise.
Caramel-covered avocados are good on their own, but even better on top of vanilla ice cream, mashed on your breakfast toast, or hell, chopped up and served on tortillas for a guacamole that'll make everyone who eats it look around in confusion—but then go back for another taste of the strange.