Avocados with Salted Caramel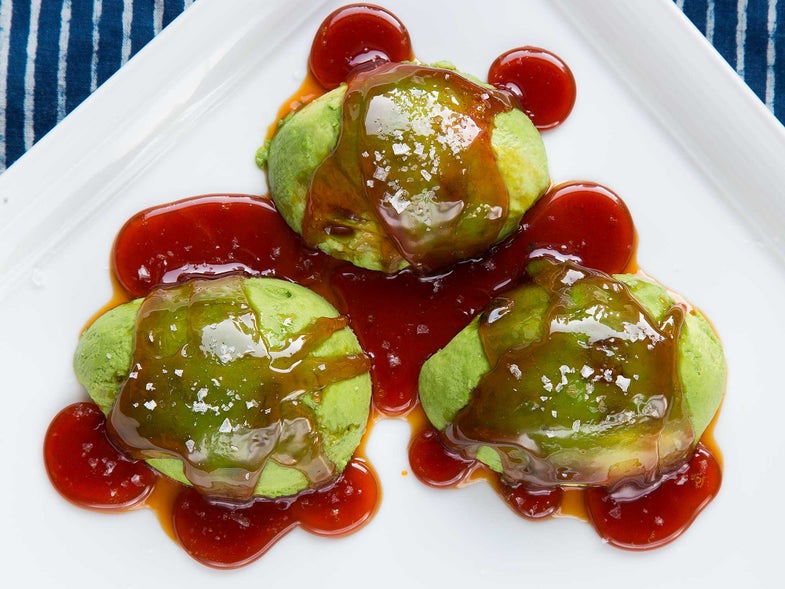 Salty, bittersweet caramel meets buttery avocado in this quick treatment, perfect for dessert or as a snack served atop toast or ice cream.
Featured in: Smother Your Avocados with Salted Caramel
Yield: serves 2 to 4 people
Time: 10 minutes
Ingredients
2 ripe avocados
1⁄2 cup sugar
Flaky sea salt
Instructions
Arrange the avocado halves, cut side down, on either 2 or 4 serving plates. Pour the sugar into a small nonstick skillet, and heat over medium-high. Cook the sugar, shaking the skillet occasionally until the sugar dissolves into an amber caramel. Immediately, drizzle the hot caramel over the avocados and sprinkle with sea salt. Let the caramel cool and harden, then serve.