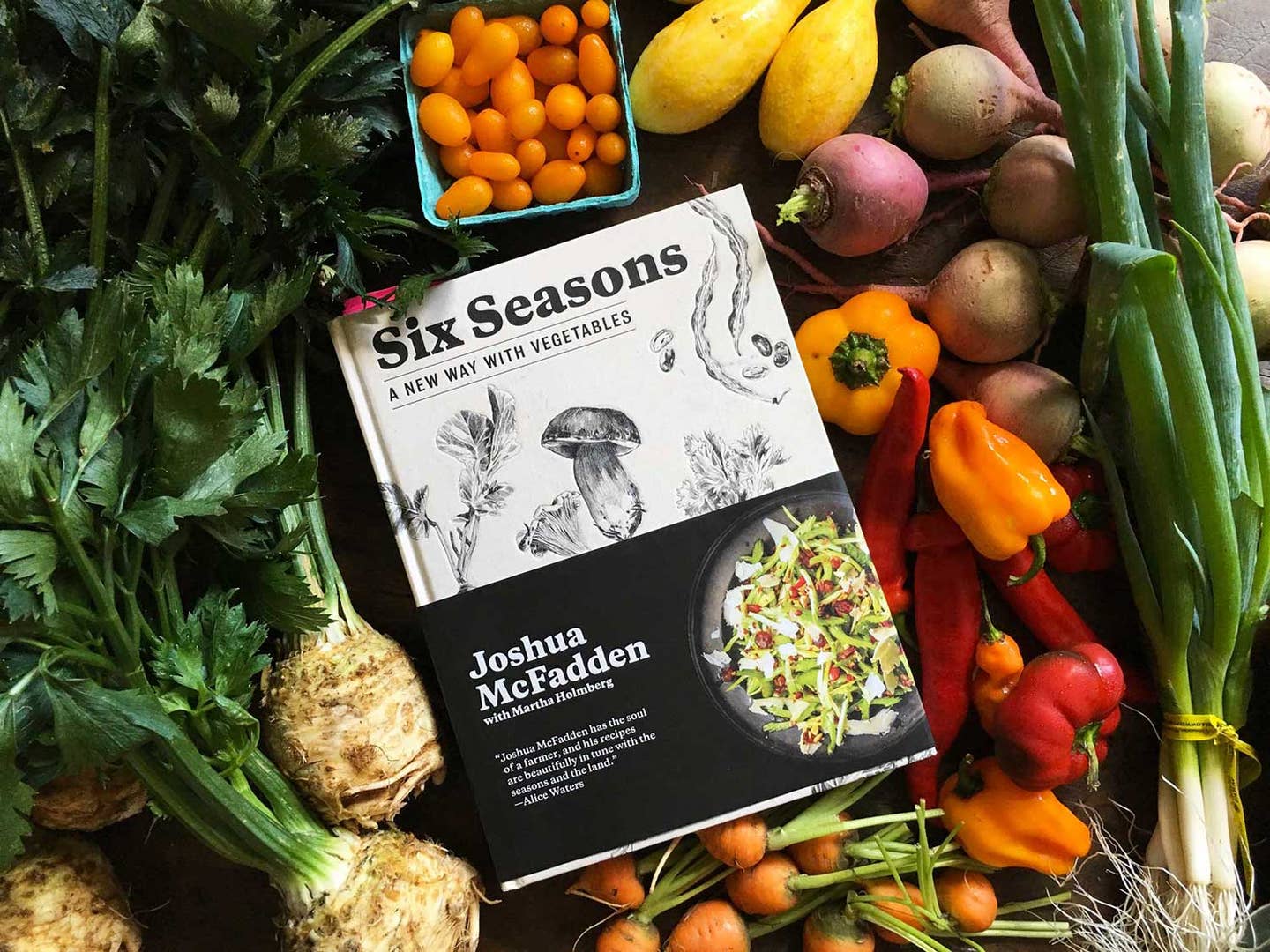 Shopping & Reviews
Cook Your Way Through Six Seasons, the September Cookbook Club Pick
Get ready to eat all the seasonal produce
I had a feeling I'd like Six Seasons, but I had no idea how much I'd truly love it. Or how much I'd learn from it, or what kind of impact it would have on my cooking in general. This book came out last May, and I still haven't put it up on a shelf—it lives close at hand, because flipping through it is one of my favorite things to do.
Admittedly, I'm an easy target for this book: I'm crazy about produce and I don't think there's anything better than talking to and buying ingredients from a farmer. This is why I respect and admire the author, Joshua McFadden, the chef and owner of Ava Gene's in Portland, Oregon. His appreciation for farmers is remarkable, and I wish all chefs took his "aggressively seasonal" approach to sourcing ingredients. Knowing he's worked on a farm and that he's very serious about supporting farmers, and having eaten his food, I was definitely going to give this book a chance.
There are several produce encyclopedia-type books in my collection, because I love that kind of thing, but none are as fun or lively as Six Seasons. This is the ideal book for getting people to support local farmers and to eat seasonally (which is my number one priority). It tells you how to pick and store vegetables, and then without ever being unapproachable or precious or boring, how to make them super delicious.
There's a lot to love about this book, especially the voice in it. The "Words to Cook By" section is a great introduction to the person behind the book. He's clearly a serious cook, but he's also someone who loves cooking and wants to help other people love cooking, too. He's very smart, but he's also flexible and fun.
Check Out More From Saveur's Cookbook Club
And McFadden decided not to give us any fussy techniques or super restaurant-y recipes. In the introduction, he says that a lot of the recipes in the book are served at the restaurant, but "the techniques and ingredients are mostly quite ordinary." And the next line is key: "You'll need to do some prepping and cooking and seasoning, but the soil and rain and sun will have done the rest for you. Embrace the seasons and good cooking will follow." Yes to all of this.
I've never been disappointed by a recipe of his, and I've made quite a few from this book. I'm looking forward to cooking through it with everyone!