Recipes
Poppy Seed-Topped Semolina Cake with Coconut (Shwekyi Senyinmakin)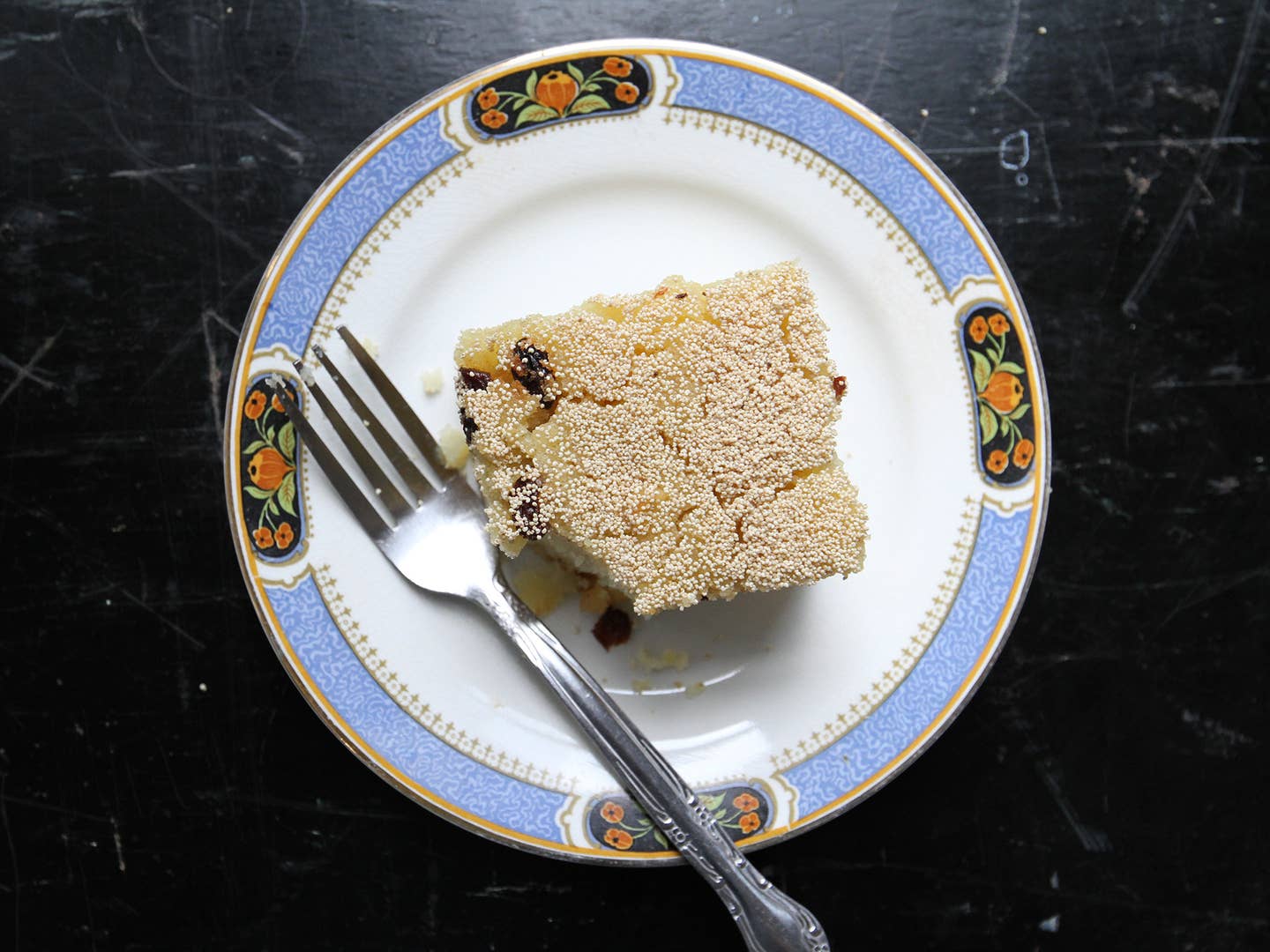 This sticky-sweet cake, made with semolina flour and coconut milk, is commonly served at holidays and special occasions in Myanmar.
Ingredients
1⁄2 cup canola oil, plus more for greasing
2 1⁄4 cups semolina
2 1⁄2 cups coconut milk
2 1⁄2 cups sugar
2 tsp. kosher salt
2 eggs, beaten
1⁄2 cup raisins
2 tbsp. white poppy seeds
Instructions
Step 1
Heat oven to 400°. Grease a 9" wide and 3" deep round cake pan; set aside. Heat semolina in a 6-qt. saucepan over medium until lightly toasted, 10-12 minutes. Add oil, coconut milk, sugar, salt, eggs, and 2 1⁄2 cups water; cook, stirring constantly, until the mixture comes away from the side of the pan, 10-12 minutes. Add raisins and cook 2 minutes more. Spread evenly into prepared cake pan; sprinkle with poppy seeds and bake 45 minutes. Cool, then slice into squares to serve.