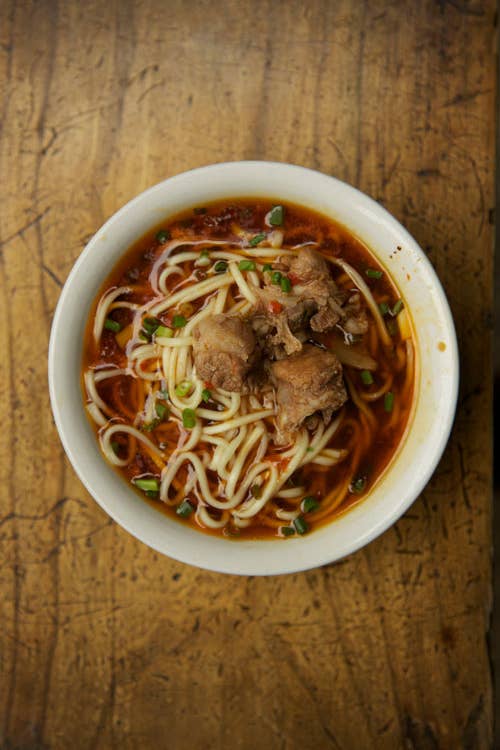 Recipes
Make a Double Batch of This Sichuan Soup and Have Leftover Pork for Days
Make this spicy noodle dish tonight
We're in love with this noodle soup from Chengdu noodle shop owner Ma Yingjun. The savory, ginger- and black-vinegar-scented broth is plenty meaty thanks to slow-braised pork shoulder, and tender noodles add additional heft.
The way we see it, if you're going to make this dish once, you should make it twice—in bulk, that is, with double the amount of broth and pork shoulder to save for a rainy day. The broth freezes well in pint containers for near-instant soup later, and the pork is great stir-fried with greens or tossed into fried rice.
If you're new to Sichuan cooking, this recipe may have some ingredients you're not used to buying. See Matt Gross's article Flavors of Sichuan for information on hard-to-find ingredients.