Recipes
Slow-Cooked Broccoli Rabe (Cime di Rapa Fritte)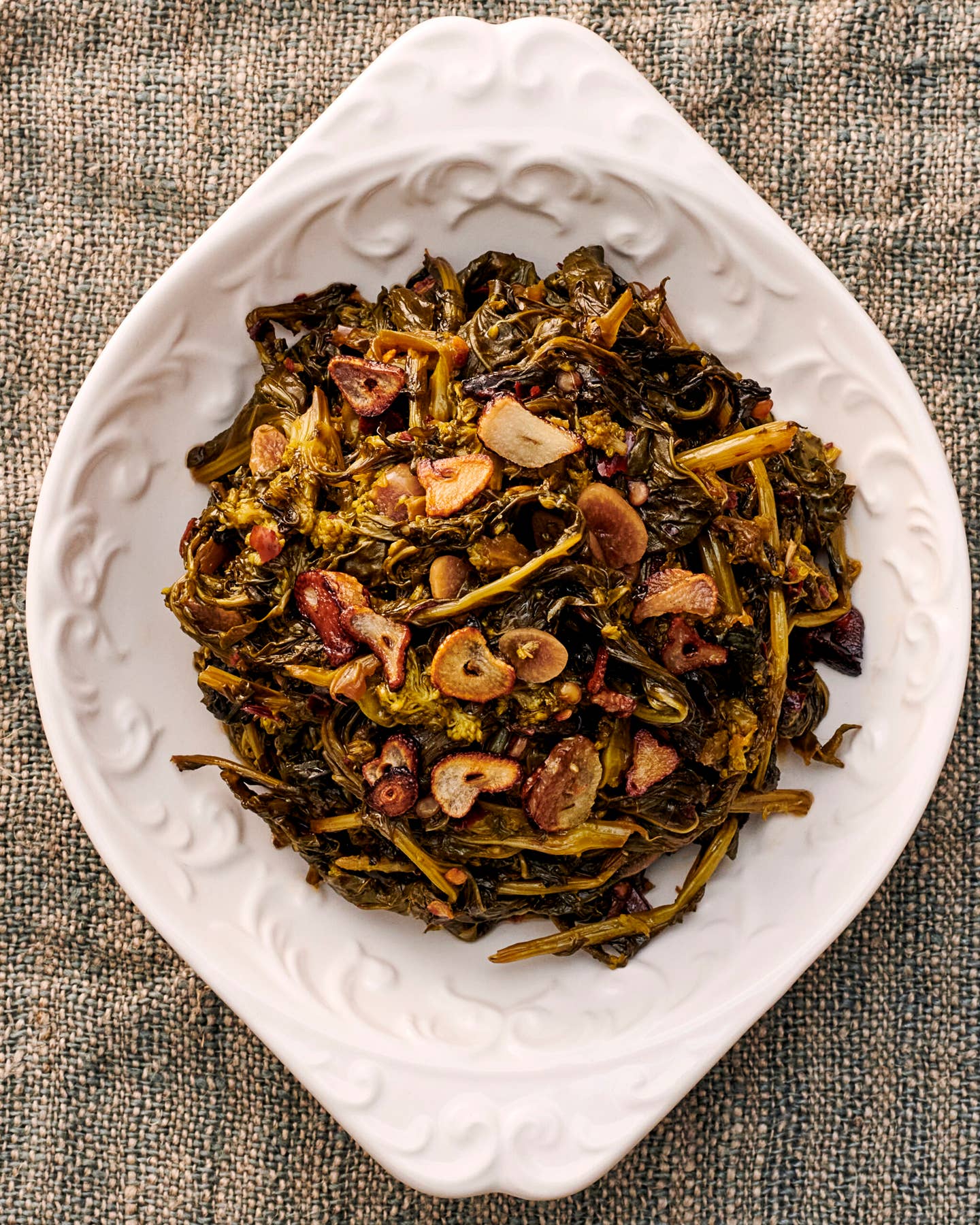 Notoriously bitter and tough, broccoli rabe becomes mellow and supple when cooked slowly in a bath of water and olive oil. Simply seasoned with garlic and chile flakes, this Italian home-cooking classic is true comfort food. This broccoli rabe recipe first appeared in our October 2011 issue along with Lesley Porcelli's story The Soft Approach.
Ingredients
1 1⁄4 cups olive oil
1 1⁄2 tsp. crushed red chile flakes
12 cloves garlic, thinly sliced
2 1⁄4 lb. broccoli rabe, thick stems removed, cut into 2" pieces
Kosher salt and freshly ground black pepper, to taste
Instructions
Step 1
Heat 3⁄4 cup oil, chile flakes, and half the garlic in a 12" skillet over medium-high heat, and cook, stirring occasionally, until garlic is lightly browned, about 2 minutes. Add broccoli rabe and 1⁄2 cup water, reduce heat to medium-low, and cover skillet; cook, stirring occasionally, until very soft, about 1 hour and 15 minutes.
Step 2
Meanwhile, place remaining oil and garlic in a 1-qt. saucepan over medium-high heat. Cook, stirring occasionally, until garlic is crisp and golden, about 5 minutes. Drain, and set garlic chips aside.
Step 3
To serve, season broccoli rabe with salt and pepper and top with reserved garlic chips.