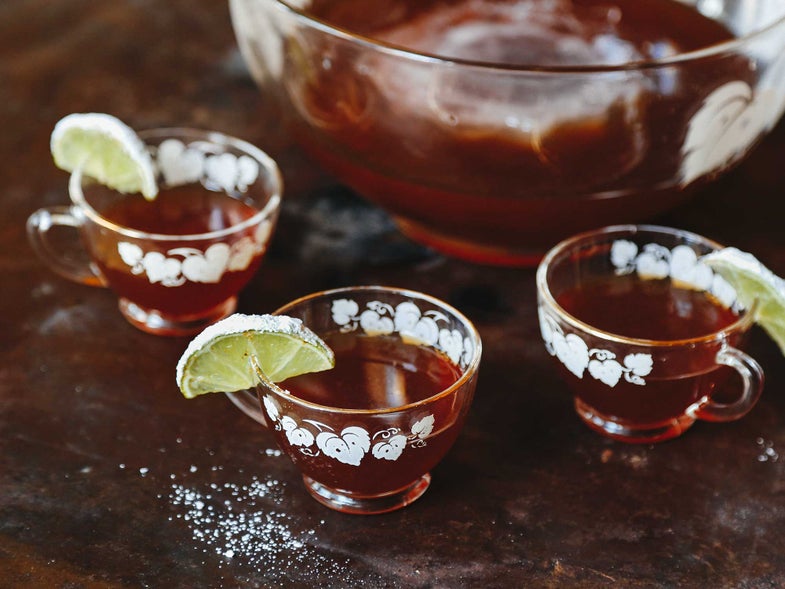 This is nothing more than a sherr-ified large-format Margarita. Unexpected but natural lovers—oloroso sherry and tequila—are married together with lime, sugar, and a splash of Averna for a rich, autumn sour spiced up with nutmeg.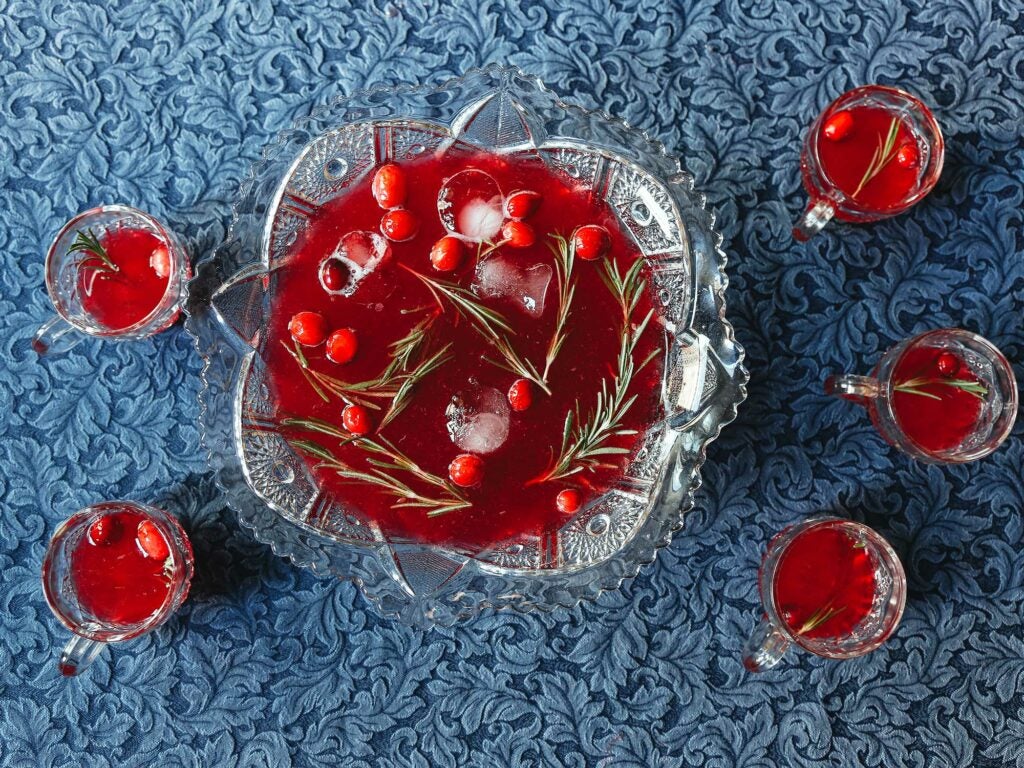 Spanish Lovers' Punch
SAVEUR's Leslie Pariseau whips up a sherri-fied take on a large-format tequila. It's rounded out with a splash of Averna for a rich autumn sour, spiced up with nutmeg.
Yield:
makes 8-10 cocktails
Time: 15 minutes
Ingredients
3⁄4 cup fresh lime juice
3⁄4 cup simple syrup
1⁄4 cup Averna
1⁄2 cup oloroso sherry
1 1⁄2 cups blanco tequila
Candied or sugar-dusted lime wedges, for garnish
Grated nutmeg, for garnish
Instructions
Combine lime juice, simple syrup, Averna, sherry, and tequila in a large punch bowl. Add large cubes of ice or a few generous scoops of ice, then garnish with lime wedges and grated nutmeg.