Drinks
Spiced Apple Cocktail (Epice & Pomme)
Serves

makes 1 cocktail

Cook

5 minutes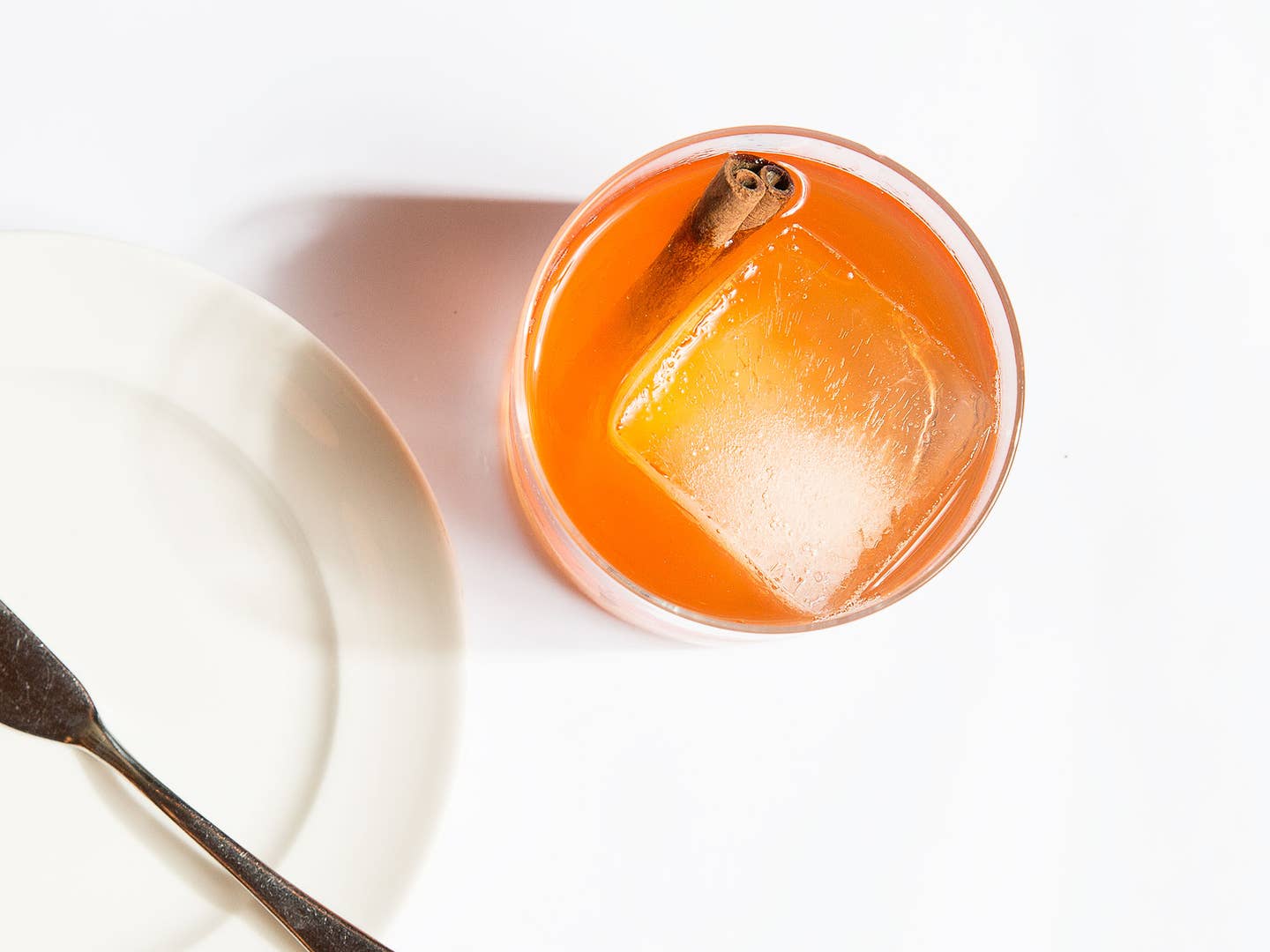 This spiced apple cocktail is easy to make in big batches—and just as easy to drink.
Ingredients
1 1⁄2 oz. bourbon, preferably Buffalo Trace
1⁄2 oz. Aperol
1⁄2 oz. Calvados
1⁄4 oz. allspice dram
Cinnamon stick, to garnish
Instructions
Step 1
In a tall glass filled with ice, combine the bourbon with the Aperol, Calvados, and allspice dram. Stir to combine, then strain into a chilled rocks glass with one large ice cube. Garnish with the cinnamon stick before serving.