Techniques
Andy Ricker's Pantry Guide to Perfect Pad Thai
Missing your Thai restaurant stand-by? To replicate the real-deal at home, stock your pantry with these essentials.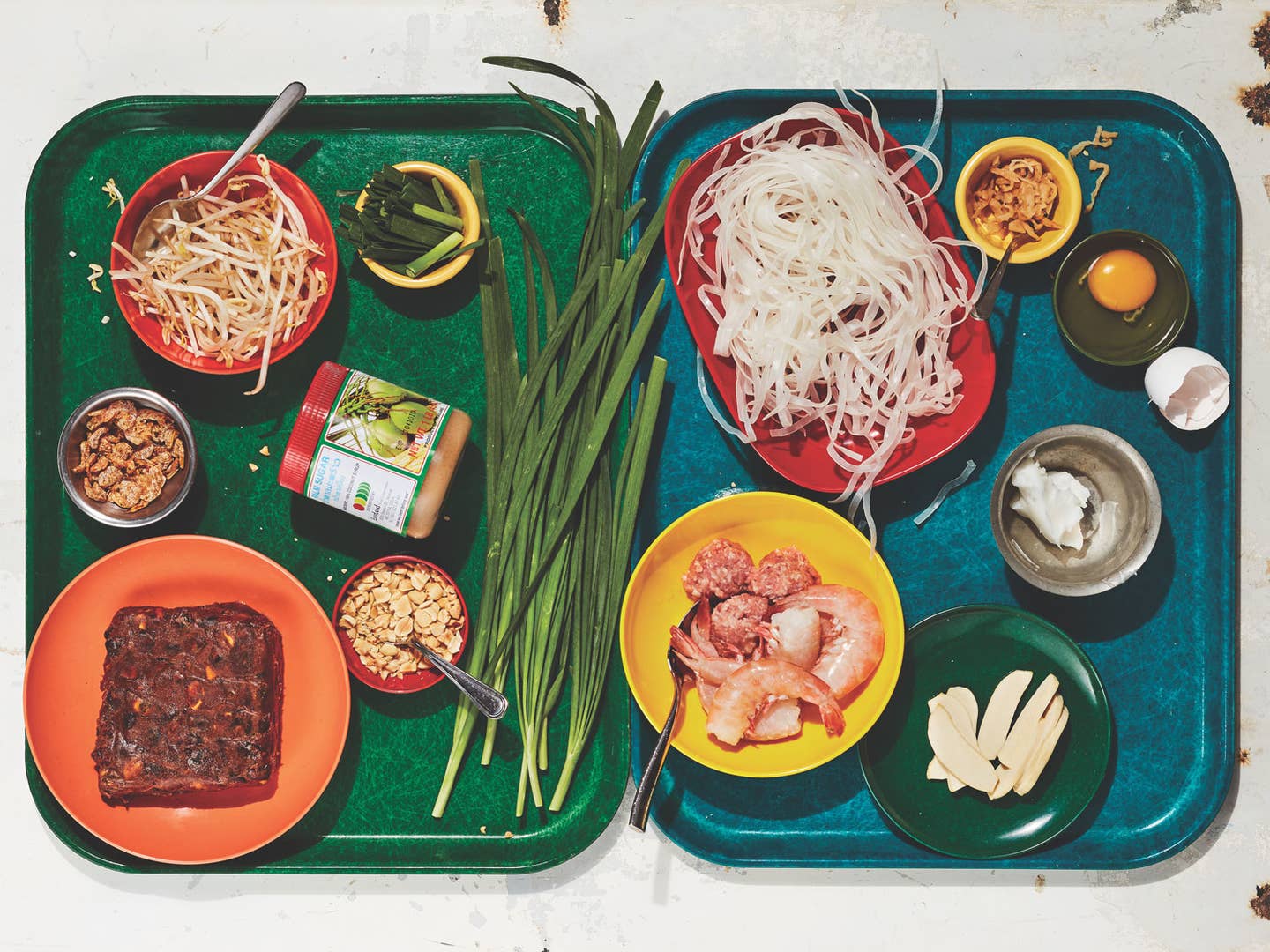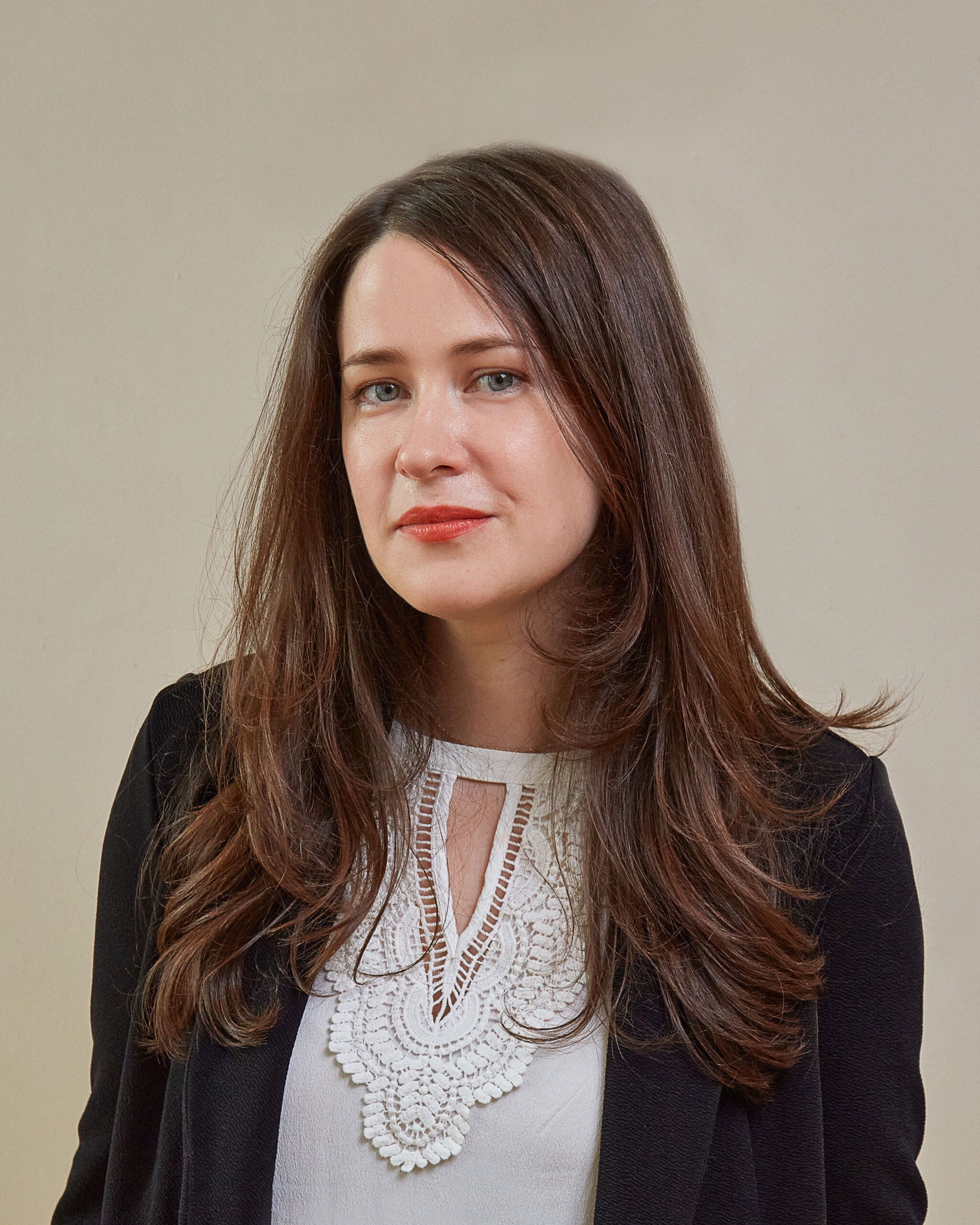 ---
This tangy pulp made from the tamarind fruit lends acidity and dark sweetness to pad thai sauce. It is available in a variety of forms. Look for it in a block like this one at Asian and Caribbean markets. Fresh paste should be soft and pliable.
Kung Haeng (Dried Shrimp)
Found readily in Asian markets or online, medium-size versions of these dried shrimp (about the size of a pencil eraser) are ideal for pad thai. After a quick soak and toasting in a dry wok, they take on a satisfying chew.
For freshness and crunch in an otherwise soft and sweet dish, add a generous handful of sprouts to the noodles in the final minutes of cooking. A few more raw sprouts, sprinkled on after plating, add an extra layer of cooling crispness.
While these New World groundnuts are not particularly popular in Thai cooking, they are a key textural component of this dish. Buy unsalted, roasted peanuts, and chop them coarsely by hand. Ricker goes a step further: He sifts the dust off after chopping, saving it for satay sauce.
Similar in flavor to maple sugar, this rich and butterscotchy sugar is made from the sap of the coconut palm. Look for a soft and scoopable version, which is available in small tubs, and be sure to buy 100 percent palm sugar. Lesser versions are cut with cheap refined sweeteners.
Consider serving something astringent to nibble on between bites. Fresh bitter herbs like thinly sliced fresh banana blossoms, bai boa bok (pennywort), and long stalks of kuay chai (flat garlic chives) are all palate cleansers commonly served with pad thai.
Just about any combination of meat, seafood, or vegetable proteins can be added to pad thai. Pork should be very fatty and either coarsely ground or hand-minced. Ricker recommends using pressed tofu, which will hold its shape through even the most vigorous stir-frying.
Wide Sen Lek (Semi-Dried Rice Noodles)
Fully dried noodles may be easier to find, but semi-dried are faster-cooking and have a more delicate texture. After a quick soak, the water still clinging to them when you add them to the wok is enough to finish cooking them during stir-frying.
Pork lard is the most common cooking fat used for pad thai in Thailand. Buy a freshly rendered, non-hydrogenated version from your butcher. For pork-free, seafood, or vegetarian versions, a neutral vegetable oil such as canola, corn, or rice bran makes a fine substitute.
Hua Chai Po (Salted Radish)
Look for a Thai brand of shredded or "stripped" salted radish packaged in vacuum-sealed bags. It adds saltiness, a fruity sweetness, and fermented notes. The vegetable retains a lot of salinity, so be sure to soak the pieces in cool water for 10 minutes and drain well before using.