The Best Splatter Screen for Frying Pans
Prevent sauce stains and grease burns with our favorite splatter screens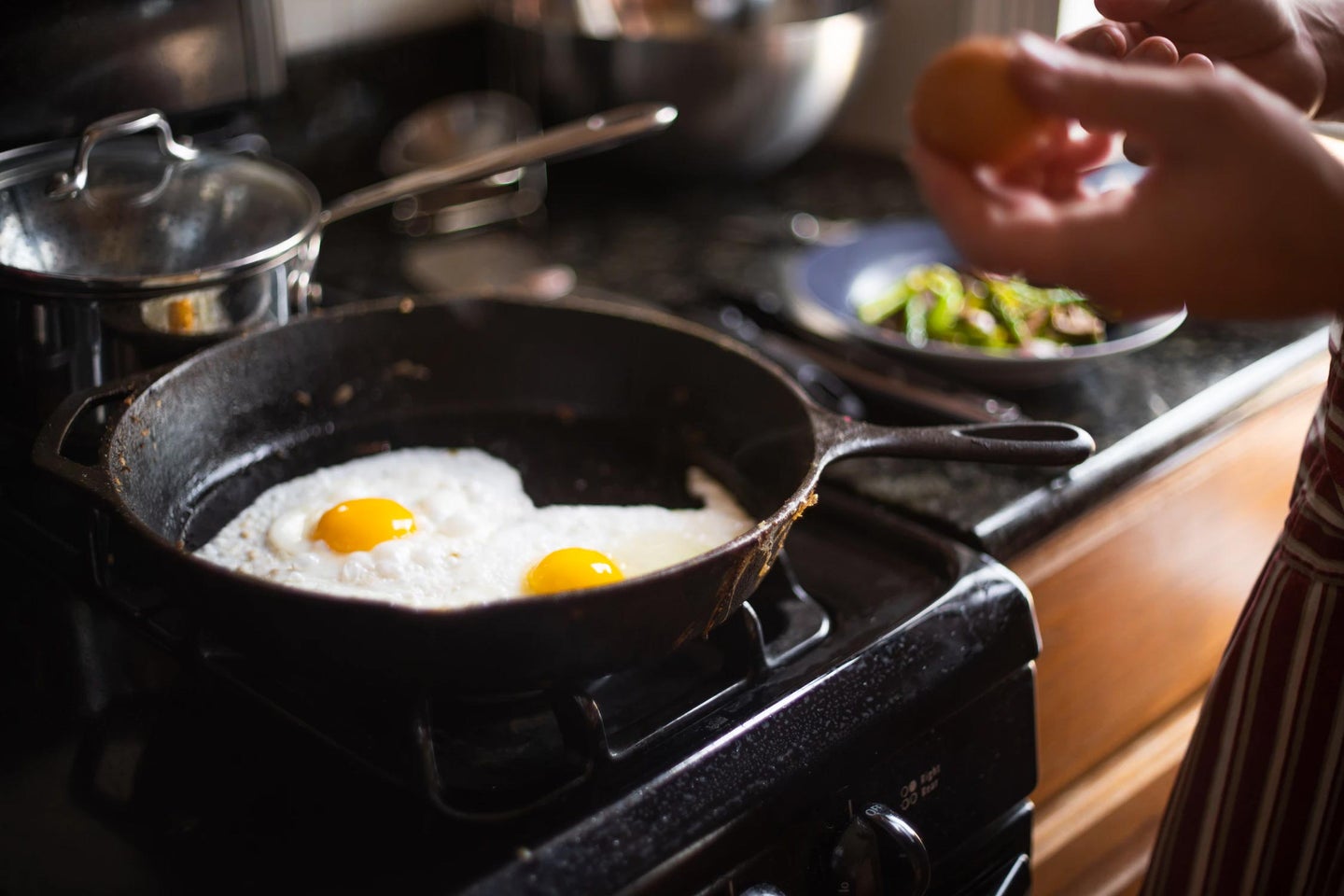 Choosing a splatter screen for your frying pan is key to ensuring your kitchen remains clean and hazard-free. If you spend any real time in the kitchen, one inevitability is that there will always be a task that makes a mess, whether it's frying chicken, searing steak, or simmering soup. Here are a few ways we like to protect ourselves from injury and keep our kitchen clean in the process.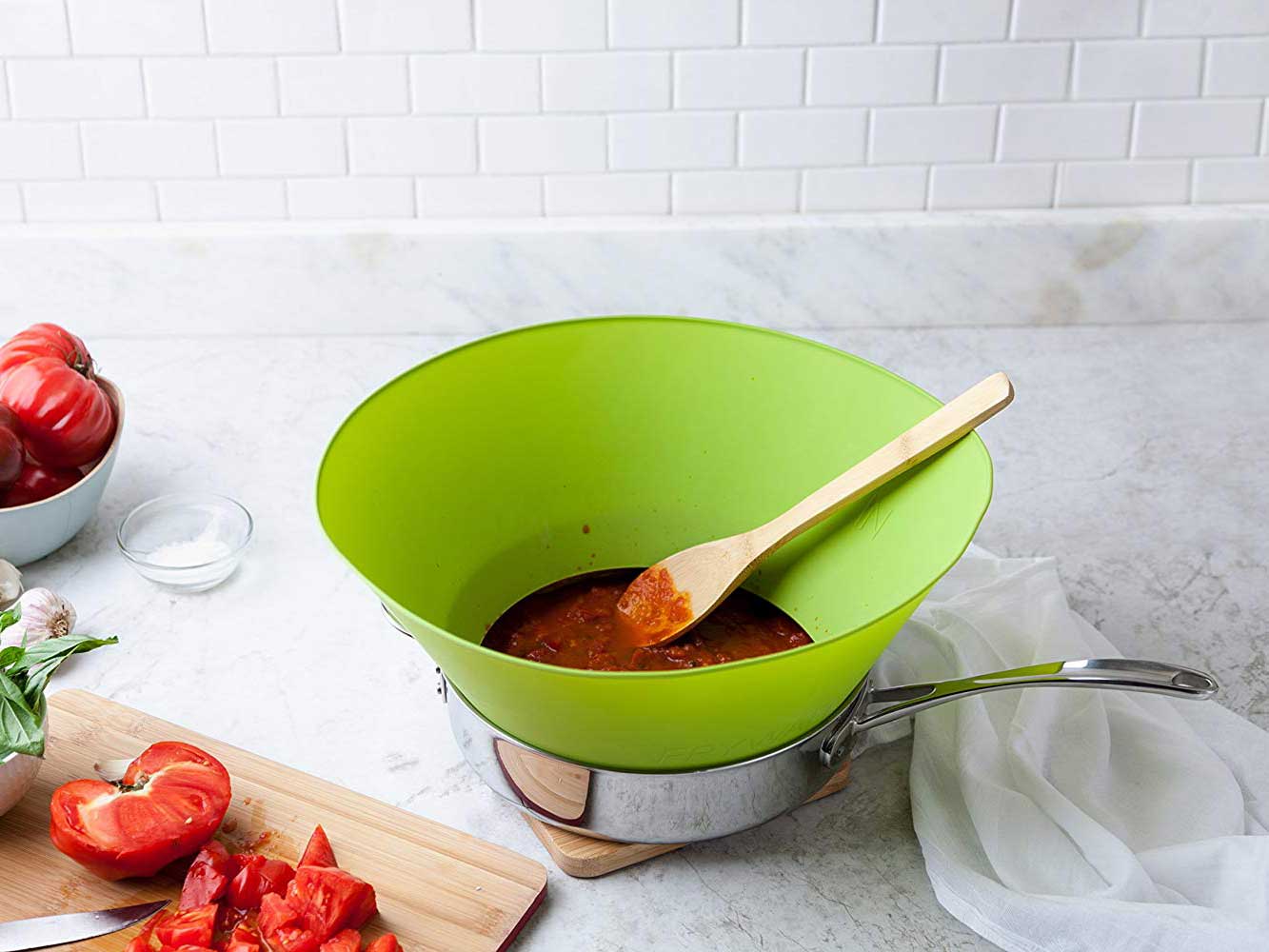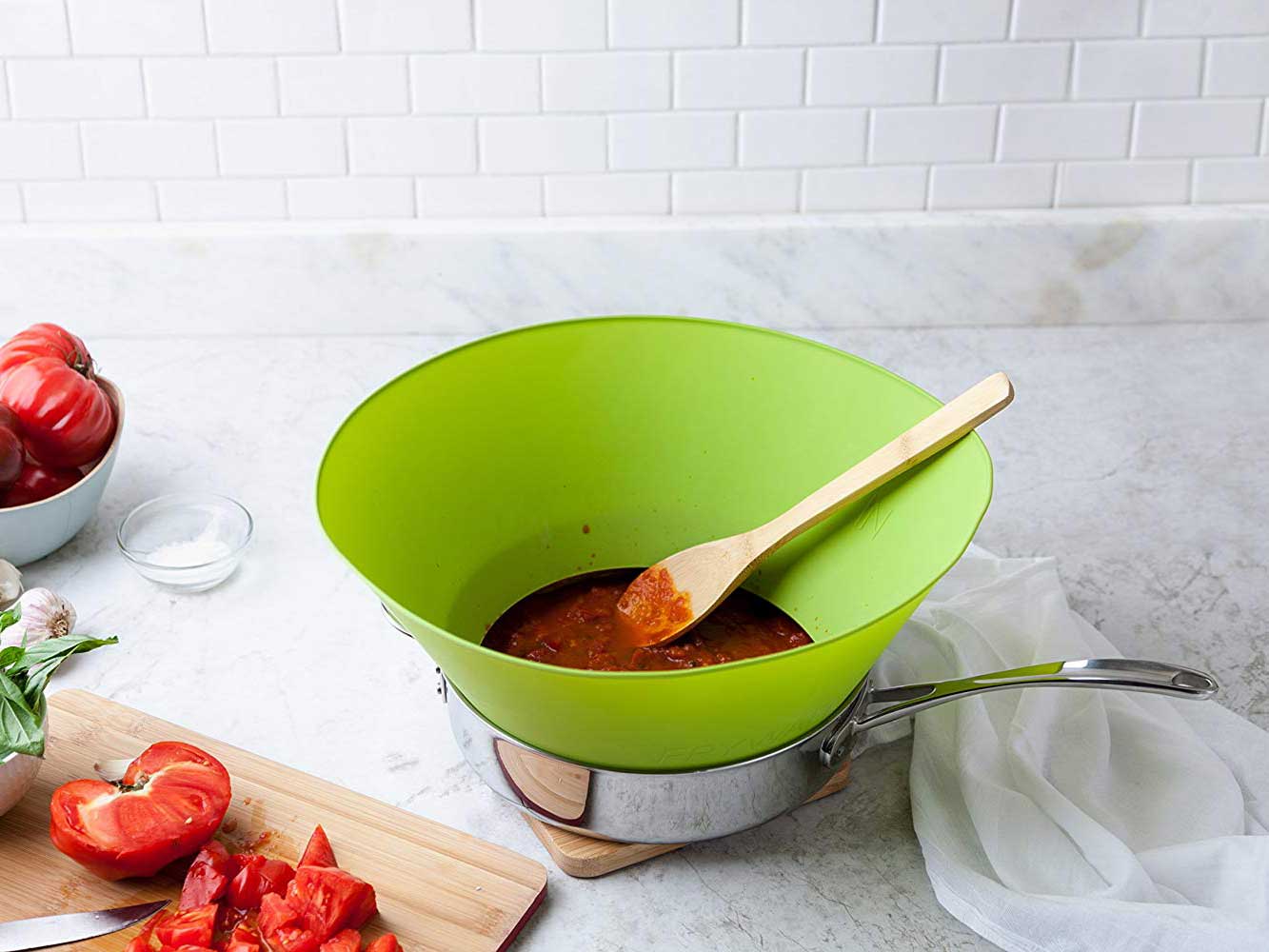 This protective screen is inserted into the rim of the perimeter of the pan. Frywall
Check Price
While it's been awhile since Frywall's stovetop splatter guard had its moment on "Shark Tank," it's still a must-have for home cooks. It couldn't be easier to use: simply choose the diameter you need (it comes in 8, 10, 12, and 13 inches), then place the silicone around the perimeter of the pan. It'll prevent splatters without obstructing access to whatever it is you're cooking. Bonus: it's dishwasher-safe and can be rolled up for compact storage.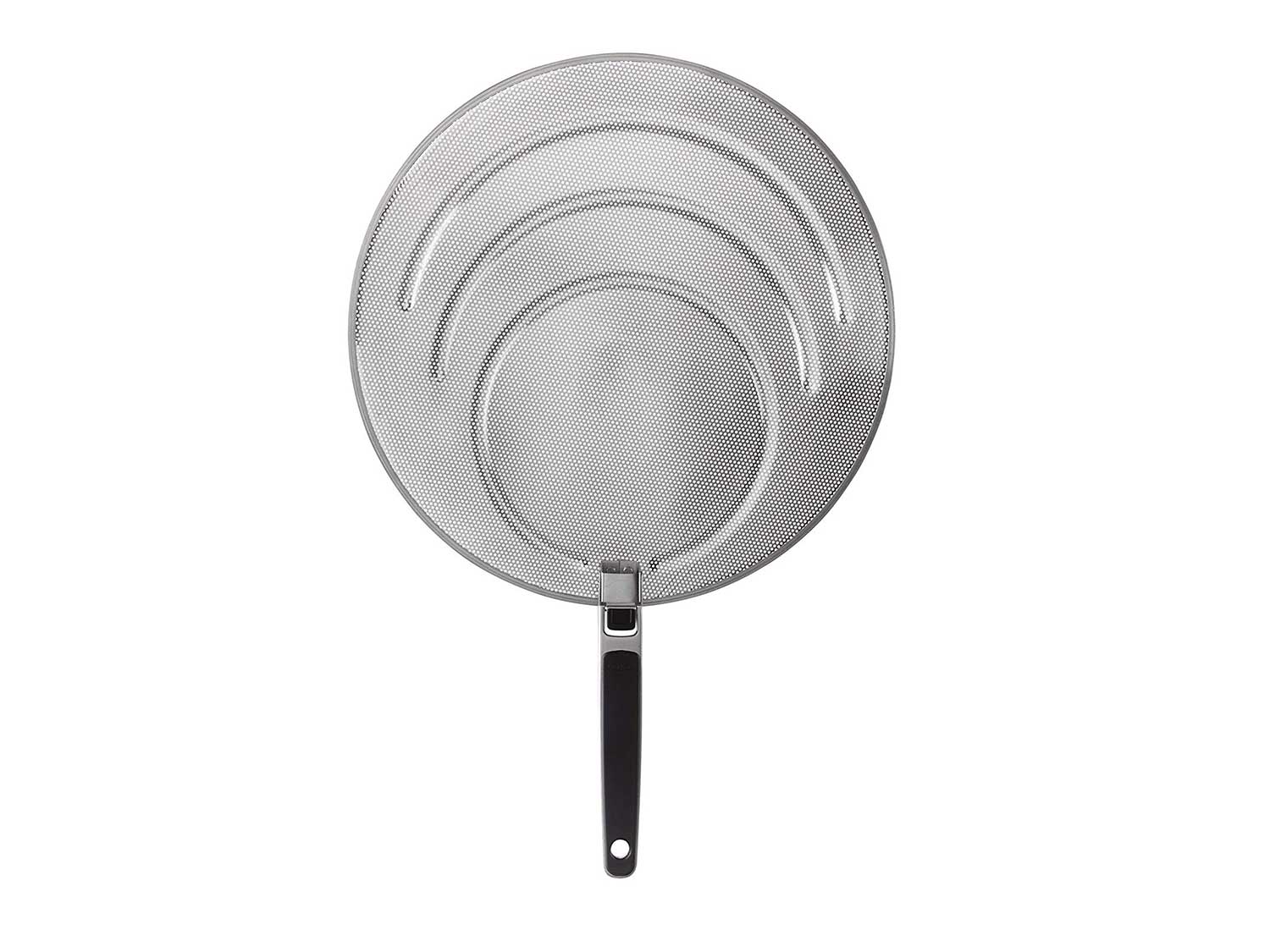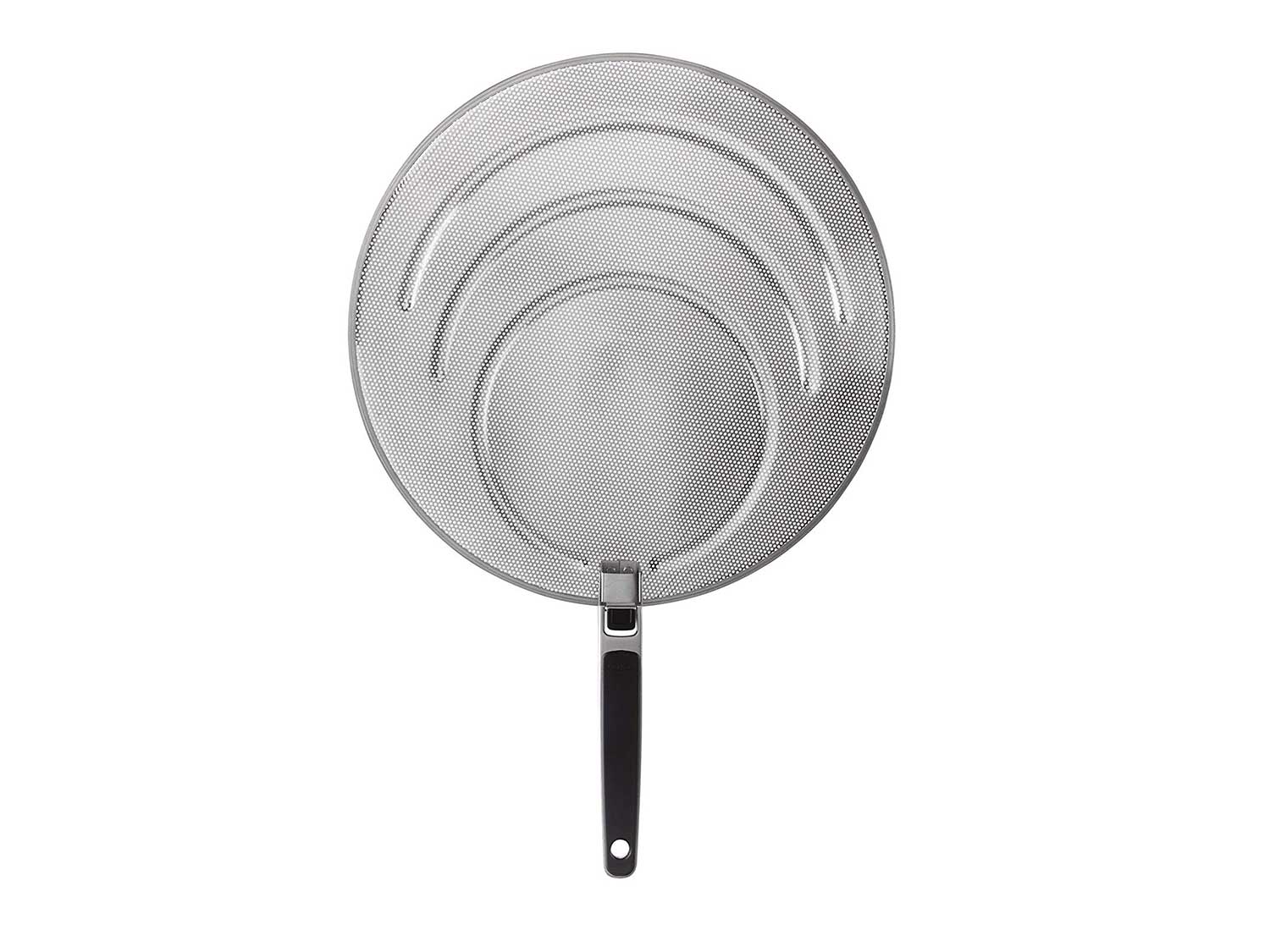 Not only does the guard handle conveniently nest over the frying pan handle, but it also folds for easy storage. OXO
Check Price
For a more traditional splatter screen, look no further than this version from OXO. Made of perforated stainless steel, it allows for the food to breathe and prevents condensation. The splatter guard fits pans up to 13 inches wide, and features a fold-in handle for easy storage.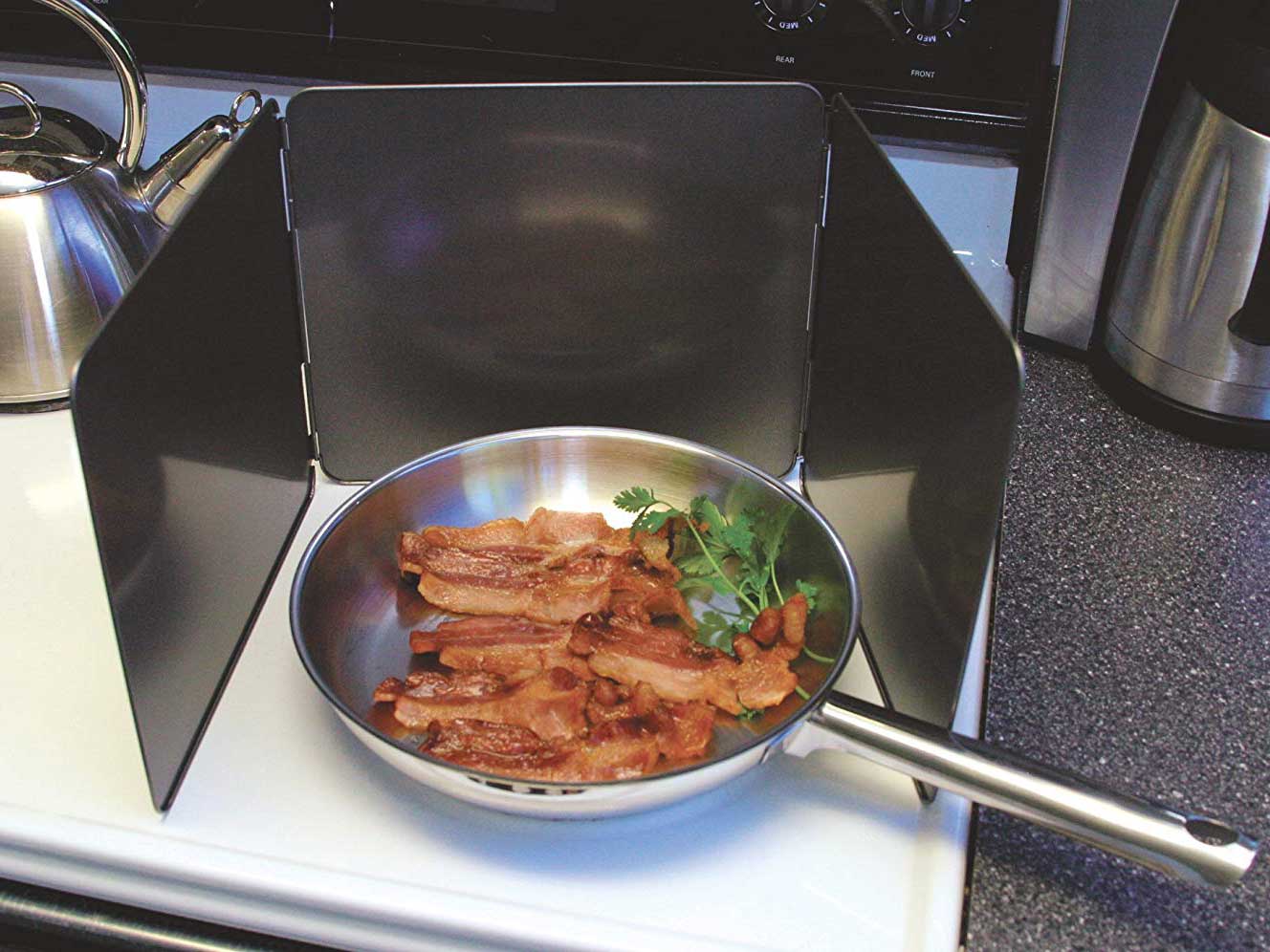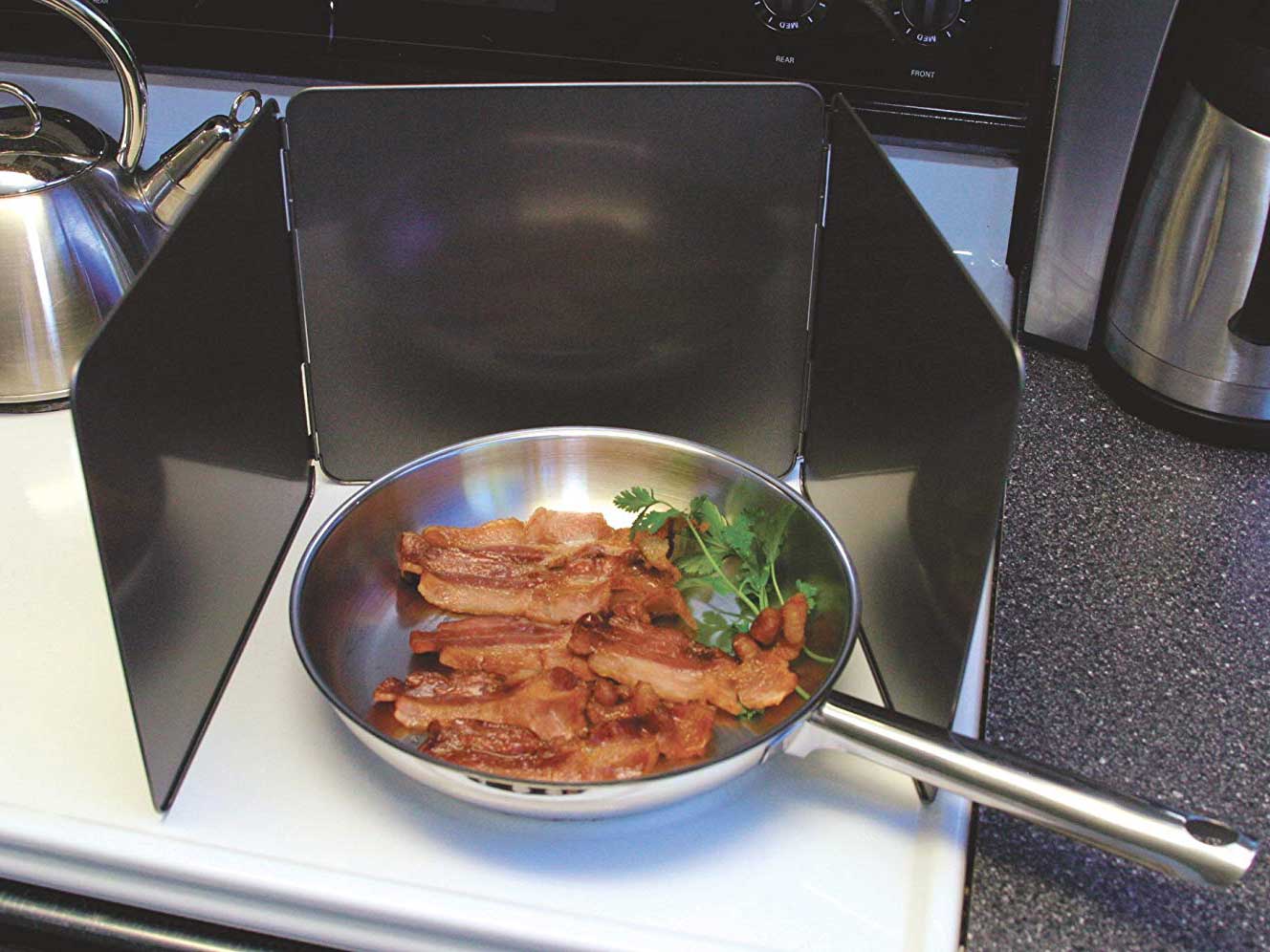 This screen acts as a tri-fold boundary for grease and sauce that would otherwise splash onto your kitchen surfaces. Norpro
Check Price
If you're looking for even more splatter protection, Norpro's nonstick splatter guard's tri-fold standing screen is the way to go. Unfolded and positioned around the pot or pan, its tall panels will protect the backsplash, walls, counters—anything in the vicinity of the stove. The splatter guard's nonstick finish makes for fuss-free cleanup, and you can fold the panels down for storage.