The Best Oatmeal to Take Breakfast Up a Notch
Make the perfect porridge, bake the best cookies, nail down breakfast on the go.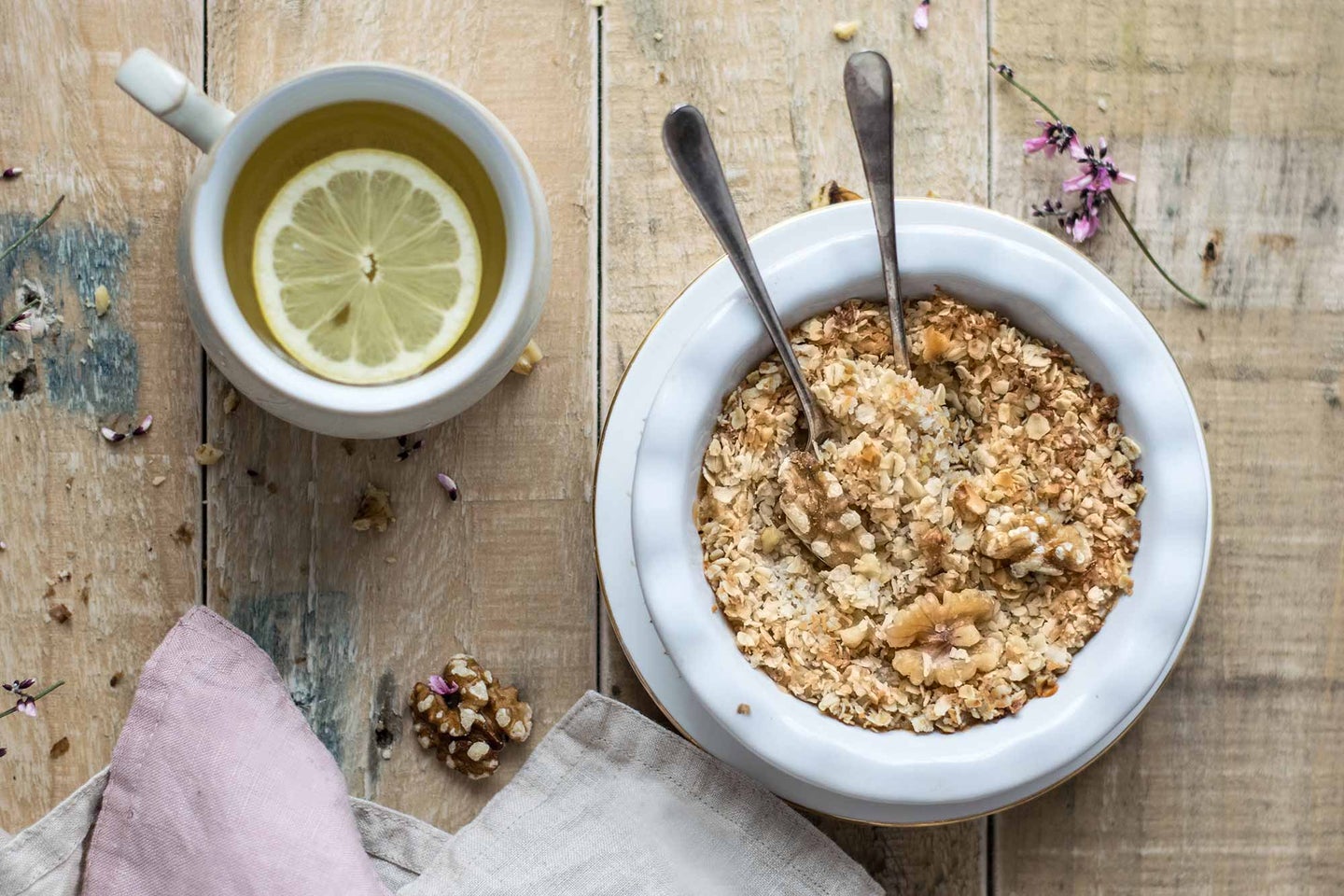 We may earn revenue from the products available on this page and participate in affiliate programs.
The humble oat can take on many forms: You can whip it into creamy Irish oatmeal, throw it into a protein-packed smoothie, toss it in your tote bag and eat it on the go, or bake it into scrumptious oatmeal cookies. To make it all happen, however, you'll need the right oats. When in doubt: Buy extra — these pantry staples are so simple and versatile, you're bound to use them up in no time.
Steel cut oats are whole groats (hulled oat kernels) sliced down with a sharp metal blade. They're the heartiest, homiest, and least processed kind of oats on this list and make thick, nutty oatmeal that holds toppings well. They take some time to cook — 20-30 minutes or less if pre-soaked — but are totally worth the wait. The Irish oatmeal giant's variety has been a kitchen standard for more than 150 years and comes in an ornamental tin you'll want to keep on your countertop.
Rolled oats are steamed whole groats flattened into flakes. They're fluffier and cook quicker than steel cut oats and are popular picks for easy, nutritional breakfasts, including overnight oats and morning smoothies. Northerly sustainably farms and processes their own rolled oats and ships them directly to consumers, donating three servings of food to hunger relief organizations along the way for every bag sold.
When time is of the essence, these tried-and-true quick oats (very thin rolled oats) deliver breakfast in a blink of an eye. They're not as mushy as Quaker's individually packaged, pre-cooked instant varieties (with none of the additives) but are ready in roughly the same amount of time.
If you're looking for healthier version of instant oats, these sprouted quick oats are a good bet. Sprouting oats can make them easier for your body to digest and can increase the availability of their nutrients.
Whether you're fixing granola, making oat muffins, or gearing up to bake the ultimate oatmeal cookie, you'll want a nice big bag of tasty rolled oats, with oats ideally uniform in size so they bake evenly in the oven. These kiln-toasted, whole grain oats fit the bill nicely.
These oatmeal cups are an effortless choice for breakfast on-the-go (or at your work desk). They come in a few fun flavors, have flax and chia seeds to keep you satisfied for longer, and are ready in three minutes with just a bit of hot water.