Shopping & Reviews
The Best Popcorn
From stovetop to pre-popped, our favorite popcorn for all your snacking needs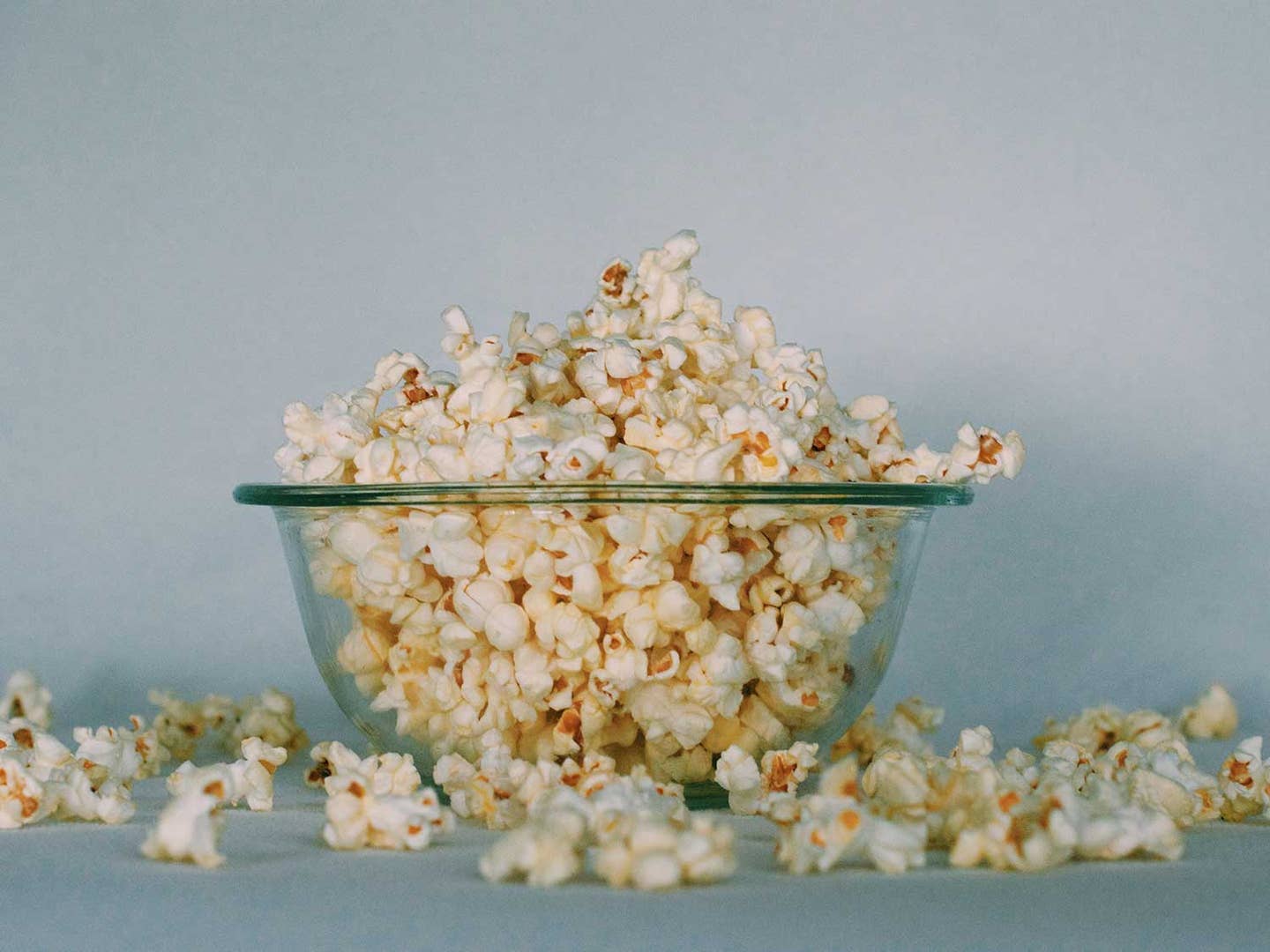 Stovetop, pre-popped, savory, and sweet, we found the top popcorns for snacking and sharing. Here are our picks we suggest keeping around the house for your snacking pleasure.
For Creative Cooks
Popcorn purists and creative cooks alike will appreciate this plain popcorn that can be prepared on the stovetop or in the microwave. Because it's not flavored—with anything—you can add your own butter or oil, then go wild with seasonings.
For Movie Night
There's no shame in the microwave popcorn game—especially when it's made with ghee (clarified butter) and sea salt. Unlike other brands, this butter tastes light and fresh, not greasy and stale. Plus, it makes your house smell amazing (as long as you don't burn it!).
Carnival Favorite
A state-fair staple, kettle corn is the ultimate sweet-and-savory snack. Lightly salted and not too sweet, this one also happens to be somewhat healthy (for something cooked in sugar, anyway), with only 140 calories in each single-serving bag.
For a Quick Snack
More satisfying than chips, this savory white-cheddar popcorn tastes fresh because it is. Though it's packaged like other shelf-stable snacks, it's meant to be "enjoyed by" sooner than later, and the pre-portioned bags help keep your next serving from going stale.