Go Make This Magical Stuffed Meatball Soup
Saffron broth, chickpeas and chestnuts, and a funky fruit filling—this soup has it all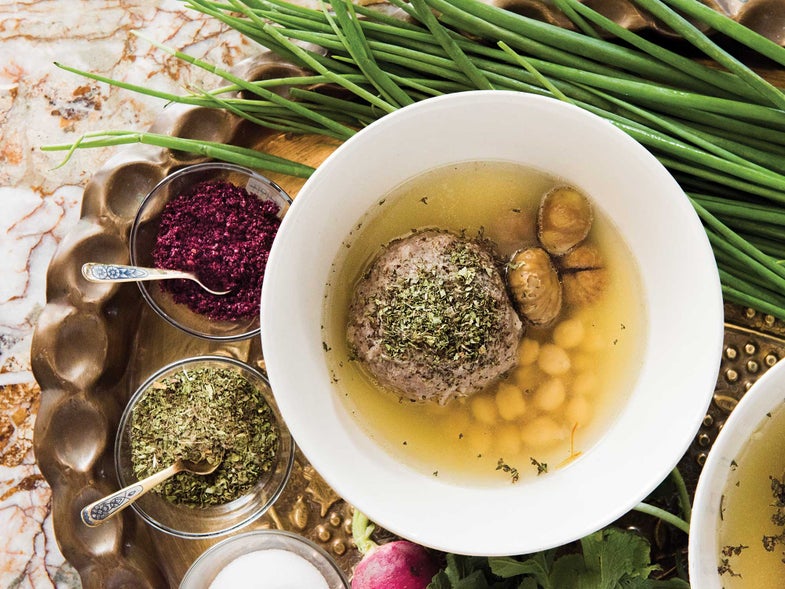 A bowl of saffron-stained broth with chestnuts is tasty enough on its own, but in this recipe from Azerbaijan, it also comes with a giant, juicy meatball. But not just any meatball—this extra-large monster is stuffed with a filling of raisins, apricots, and prunes cooked in butter to give a sweet, complex heft to a ground lamb mixed with rice to keep it tender.
It's a hefty bowl but not heavy—garnishes of red onion, mint, radish, and scallion keep it fresh. The saffron and chickpeas are subtly earthy, just the thing to go with the delicate taste of chestnuts. Make this once and you'll find yourself craving it as much as a bowl of pho or ramen.
Frankly, it's worth making this recipe for the broth alone. Same for the meatballs, which would also be nice in a braise. But they make magic together. Just one more meatball dish to add to our global tally.