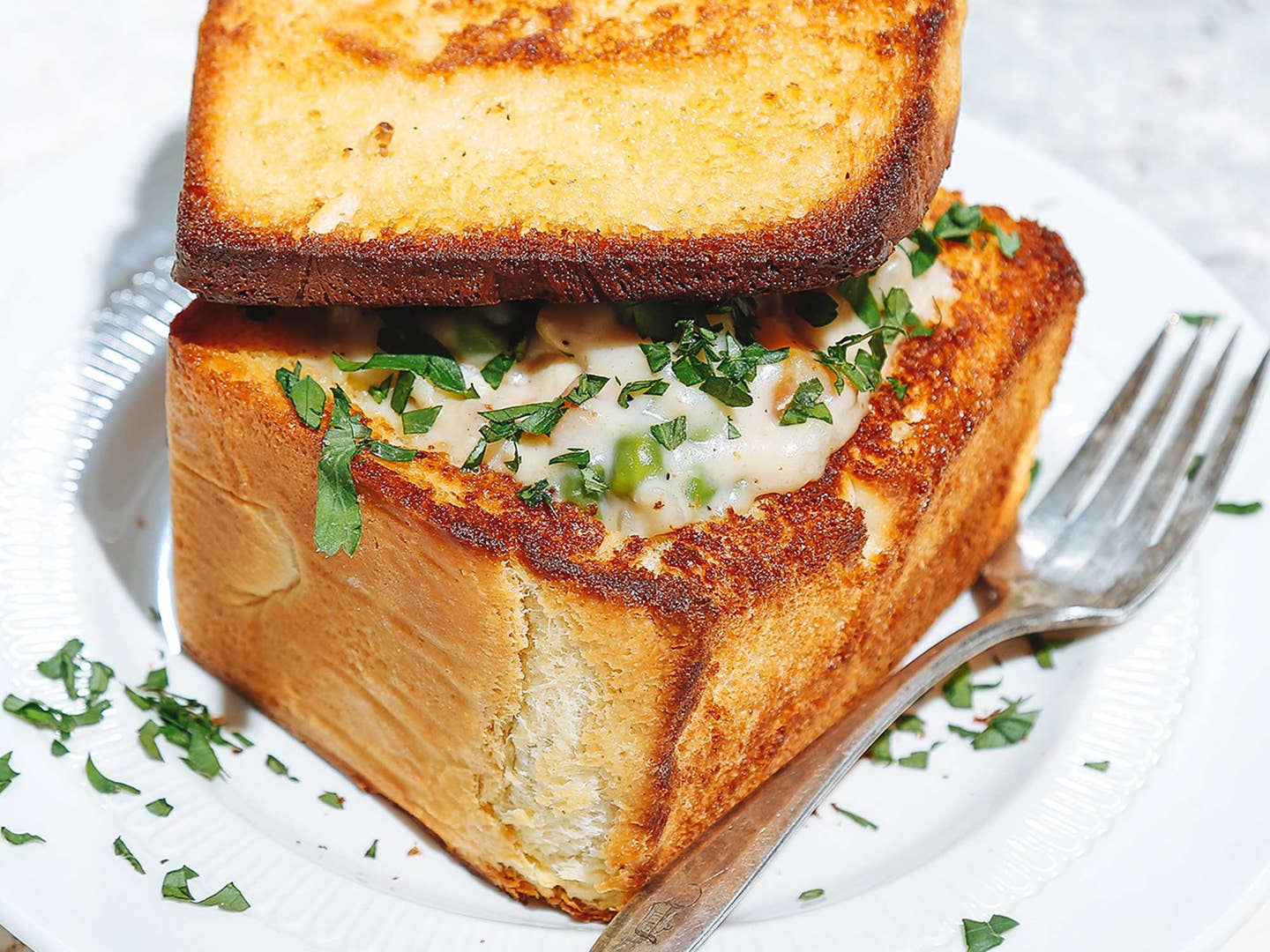 Recipes
Taiwan's Coffin Bread Perfects the Art of the Bread Bowl
Think of it as the ultimate pot pie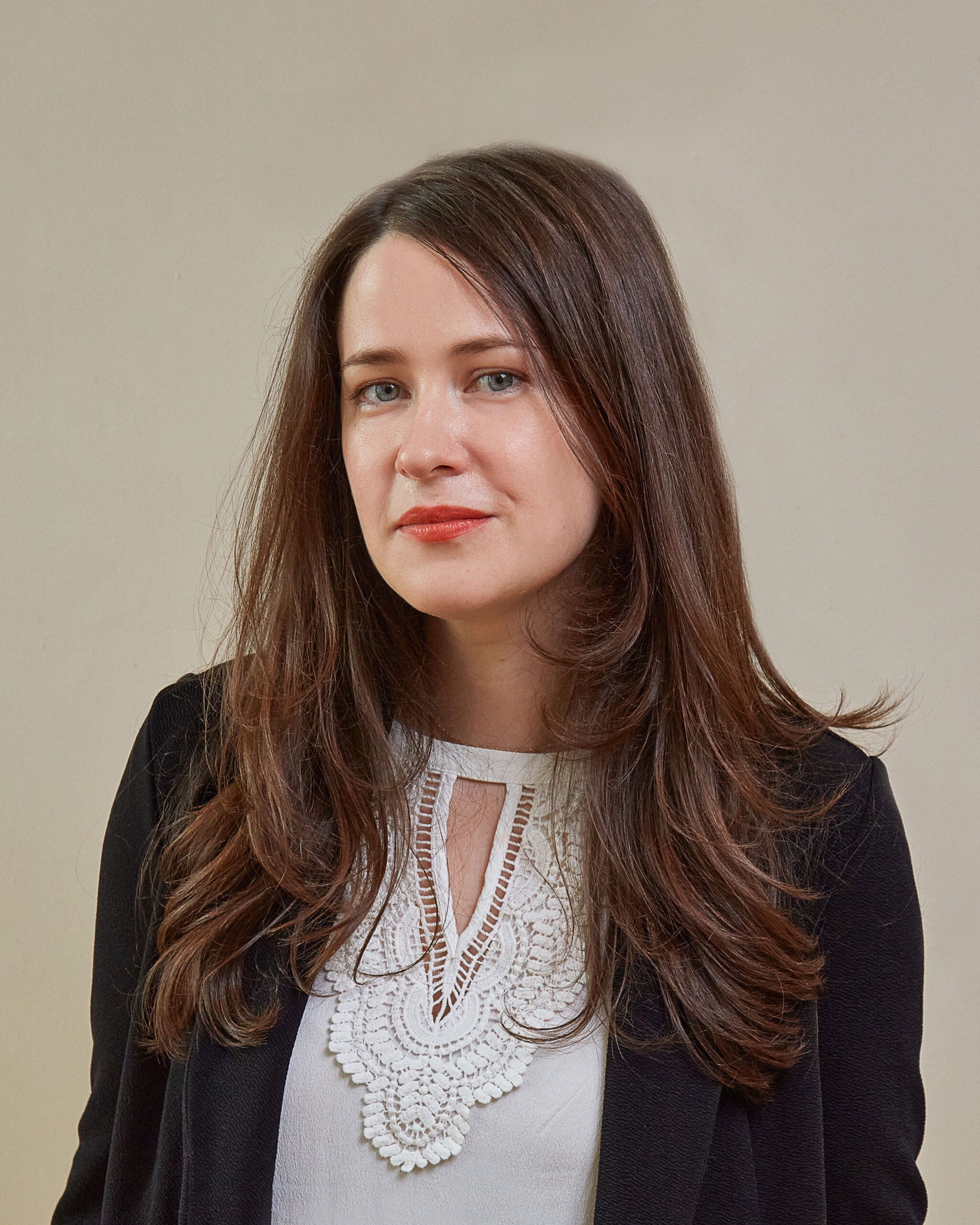 ---
Imagine a pot pie with more crunch, more buttery crust, more fun. That is coffin bread.
A night market specialty of Tainan and Taipei since the 1940s, coffin bread consists of a thick slab of white bread that's hollowed out and toasted or fried to make a crunchy little box. Inside the "coffin" goes a creamy stew of chicken, seafood, tripe, or mushroom, which is then topped with a lid of more toasty bread. To the Western palate, it recalls both pot pie and the chowder-filled bread bowls of Fisherman's Wharf and (gasp) Panera Bread. Guilty pleasures to be sure, but pleasures nonetheless. Especially if you just baked a loaf of this extra-fluffy white bread.
This version combines homespun Yankee pot pie with the toasty Taiwanese container. Our test kitchen intern Liz Chin whipped up a classic chicken blanquette with loads of fresh herbs, white wine, and fennel, while I brushed our own homemade milk bread with butter before toasting it in the oven to a sturdy, golden coffin. If you're too short on time to bake your own white bread, ask your local bakery for an unsliced white sandwich loaf and cut it down to size.
The result is both cozy and refined: pretty and polished pot pie for two, with no pie or biscuit dough required.