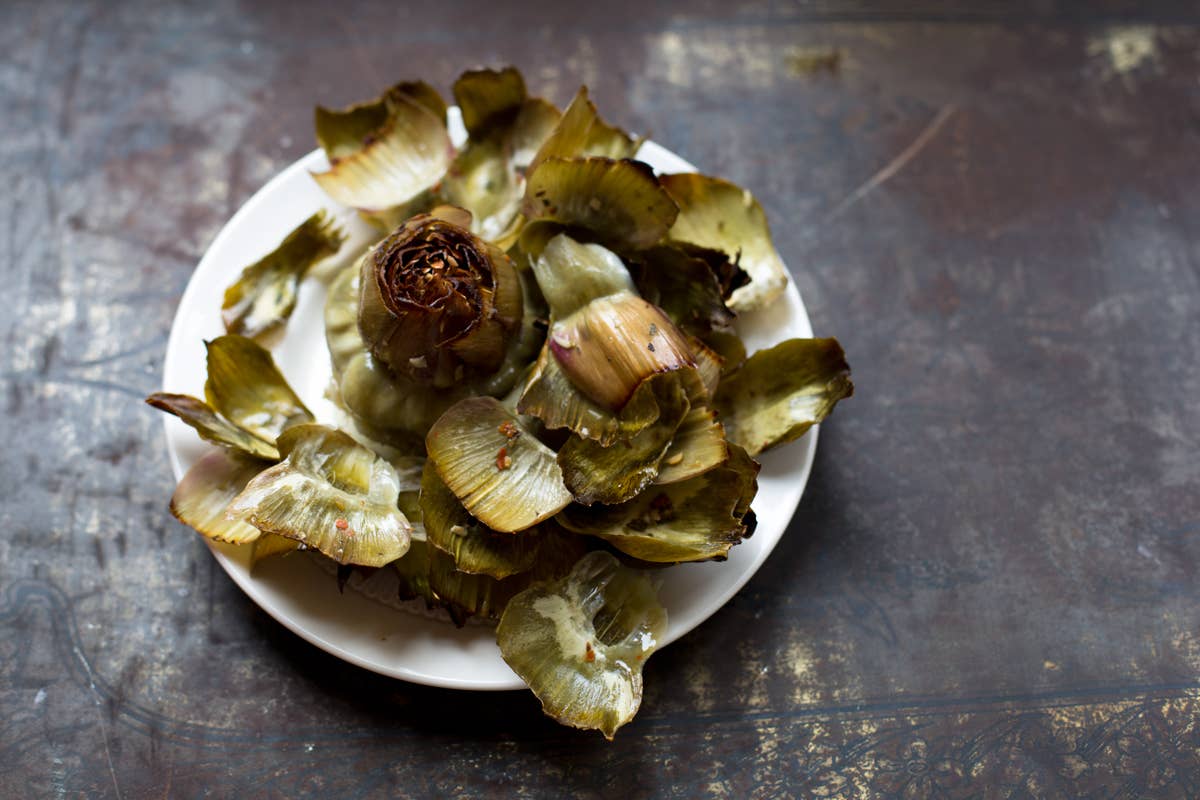 Techniques
Basics: How to Prep an Artichoke
Trim the leaves and remove the choke to get at the good stuff
In our Basics series, we tackle the simple kitchen tasks; no job is so small that it doesn't deserve to be done perfectly.
Artichokes are fascinating vegetables. Thistle buds on the brink of bloom, they house within them tender, herbaceous morsels that make their prickly leaves and dinosaur-scale exteriors worth handling. Fortunately, we have a few tips to make quick work of the prep, so you can get to the good part:
Start by trimming the tips of the tough outer leaves.
Cutting about an inch off the top, removing the remainder of the spiniest leaves and exposing the insides.
Remove the furry, inedible choke from the interior with a spoon.
The smooth divot beneath the choke is the heart, and you can peel away the leaves after cooking to get to it. Hearts can be used in any number of ways: marinated, fried, in dips, salads, or as pizza toppings.
The heart extends down through the woody stem, so if you're planning on keeping the hearts, you can peel away the outside of the stem with a vegetable peeler instead of removing it.
Steam whole artichokes and serve with your favorite dip; the meaty part at the base of each leaf is perfect dipped in drawn butter or an aïoli.