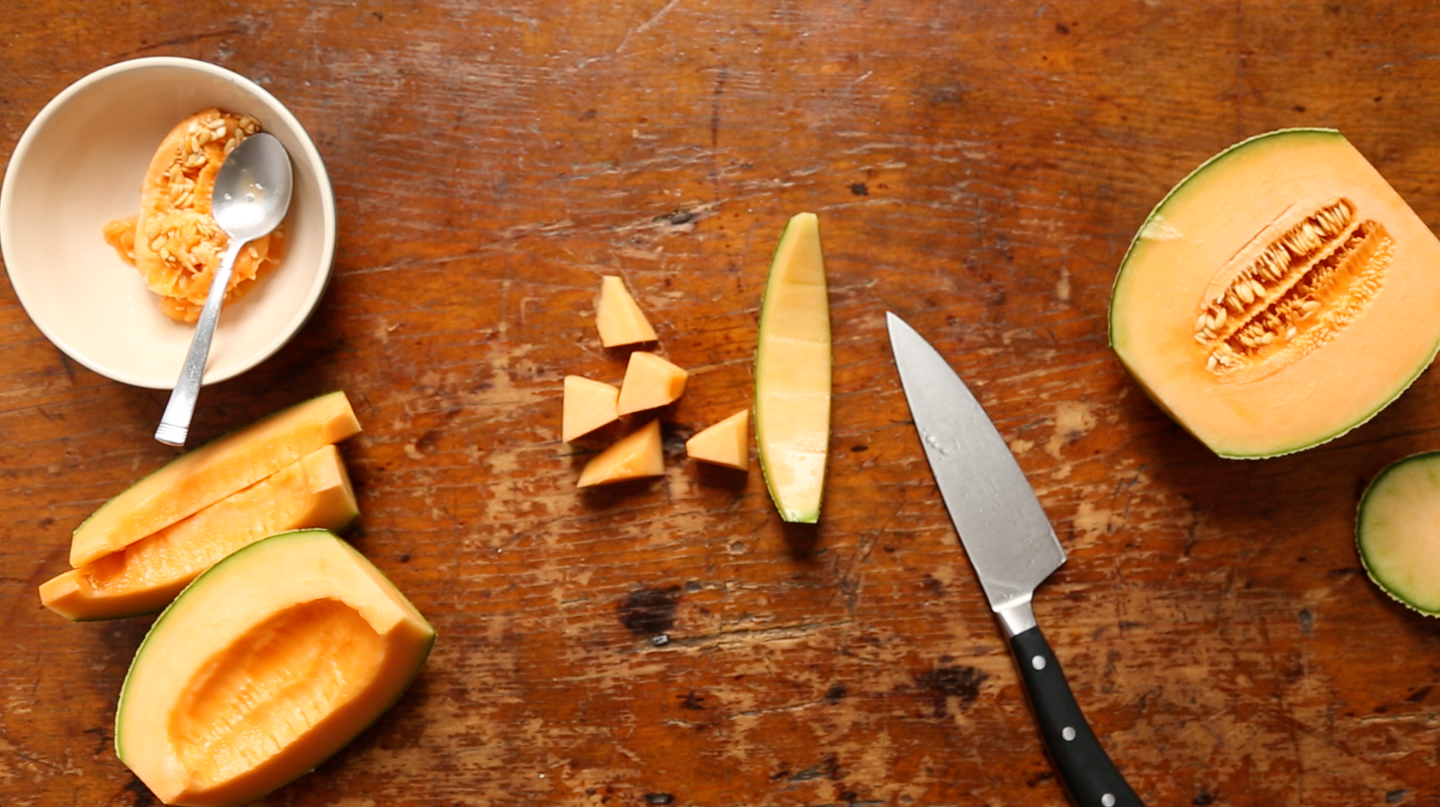 Techniques
Video: How to Cut a Melon
An easy way to cut and remove the rind from cantaloupe, honeydew, charentais, and other melons
In our Basics series, we tackle the simple kitchen tasks; no job is so small that it doesn't deserve to be done perfectly.
A simple bowl of perfectly ripe cut melon is one of summer's perfect snacks. Here's a quick way to cut and remove the rind and seeds from cantaloupe, honeydew, charentais, and other melons.
First, lop off the top and bottom of the melon, and then cut it in half. Use a metal spoon to scrape out the seeds and pulp, then cut each half into wedges. Make a series of vertical cuts in each slice, about an inch apart, making sure not to cut through the rind. Then carefully slice horizontally along the inside of the rind to remove the fruit from its skin. You can then add the cut melon to fruit salads and smoothies, dress it with a little honey and a sprinkle of salt for a dead-simple dessert, or just eat it immediately—because a ripe melon really needs no embellishment.