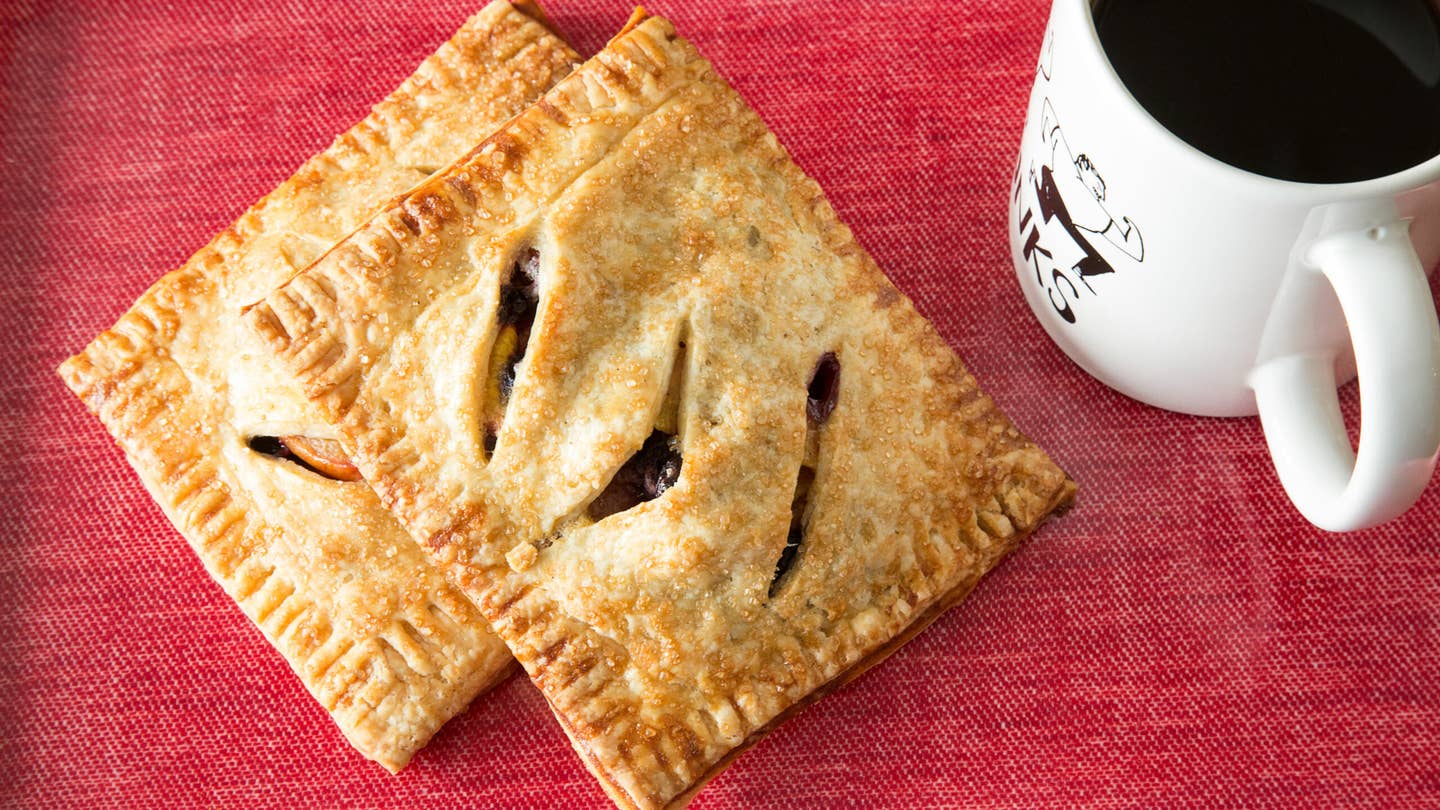 Techniques
Video: Ovenly's Nectarine and Blueberry Hand Pies
Get your rulers ready for your new favorite summer treat
Erin Patinkin and Agatha Kulaga, the dynamic baking duo behind the Brooklyn bakery Ovenly, know a few things about sweets. So when they came by the SAVEUR test kitchen in the heat of the summer to show us how to make their nectarine and blueberry hand pies (which they call "hot tarts"), we pulled out our rulers and butter.
At just the perfect size, hand pies have a warm crust that envelops a sweet, fruity filling, and they're perfect for when you're craving pie but want something portable and petite. Take them on-the-go for breakfast or serve them after dinner, eat them hot or cold—these treats are all about versatility.
Once Patinkin and Kulaga have mixed the nectarines, blueberries, flour, sugars, and vanilla seeds, the filling is ready to go. To prepare the crust, roll out the dough on a lightly-floured surface until thin and even. The trick to symmetrical, rectangular hand pies is using a ruler to cut the edges of the dough; this ensures straight, even lines. Next, they add the filling to one end of the rectangular dough and using their fingers, they dab some water on the edge of the dough to help seal in the fruit filling. Once they have folded over the dough so that the filling is completely covered, they press the two edges together with their fingers and then use the tines of fork to crimp and fully seal the edges. Next, they trim their pies for even, straight lines. Before placing the pies in the oven on a silpat baking mat, they finish them just as you would a pie—with a brush of egg yolk and a sprinkle of sugar.