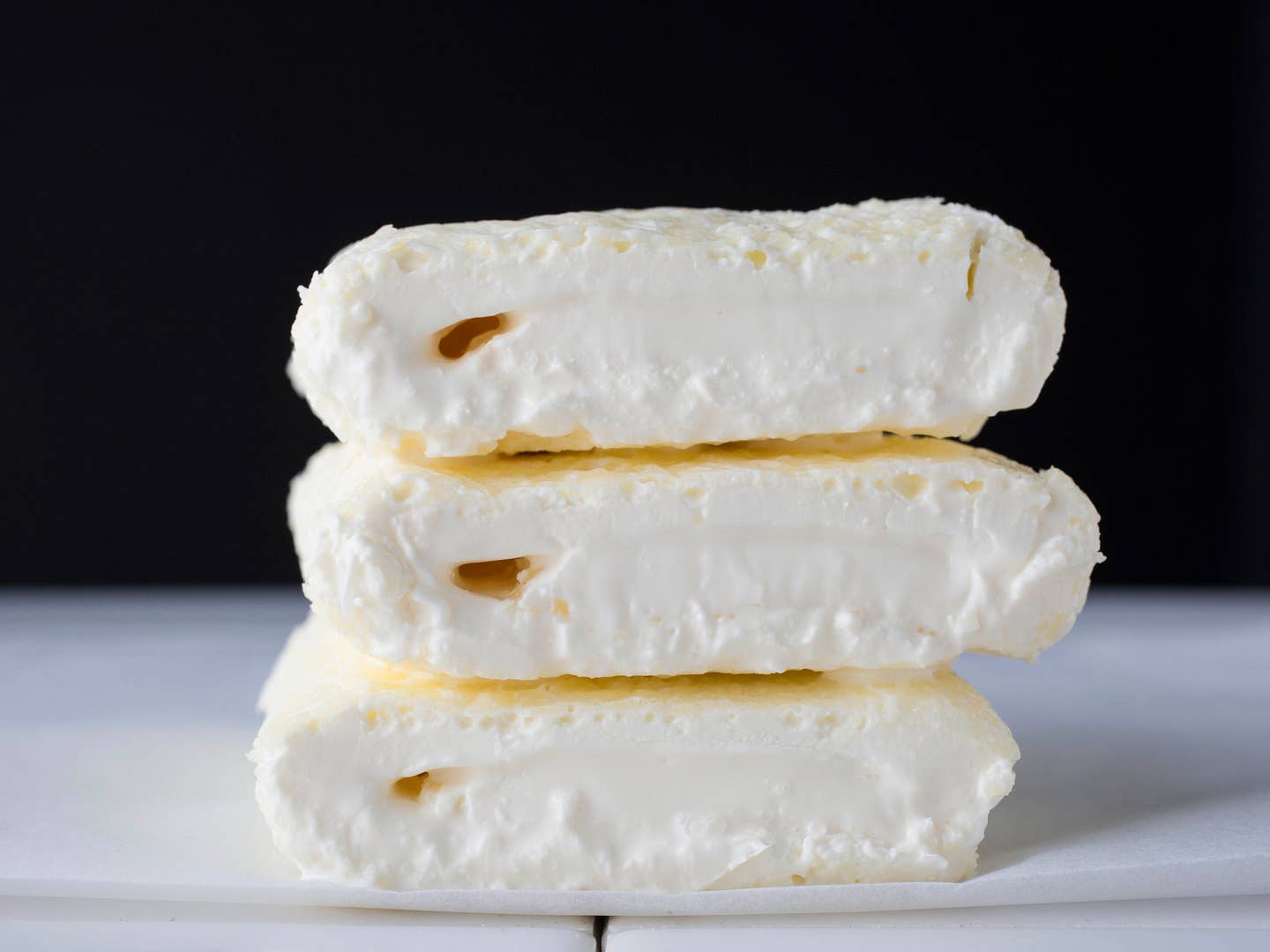 Techniques
What the Turk is Kaymak?
A clotted cream by any other name
While English clotted cream and Turkish kaymak may be culturally distinct, they're actually very similar. Both are made from whole milk cooked until the curds rise to the top. Kaymak curds are denser, and are sold rolled up like a jelly roll; just break them apart and drizzle with honey to serve. Clotted cream curds are sold in a heap, ready to spread. Use both instead of butter on warm toast or with macerated fruit and cookies for dessert.