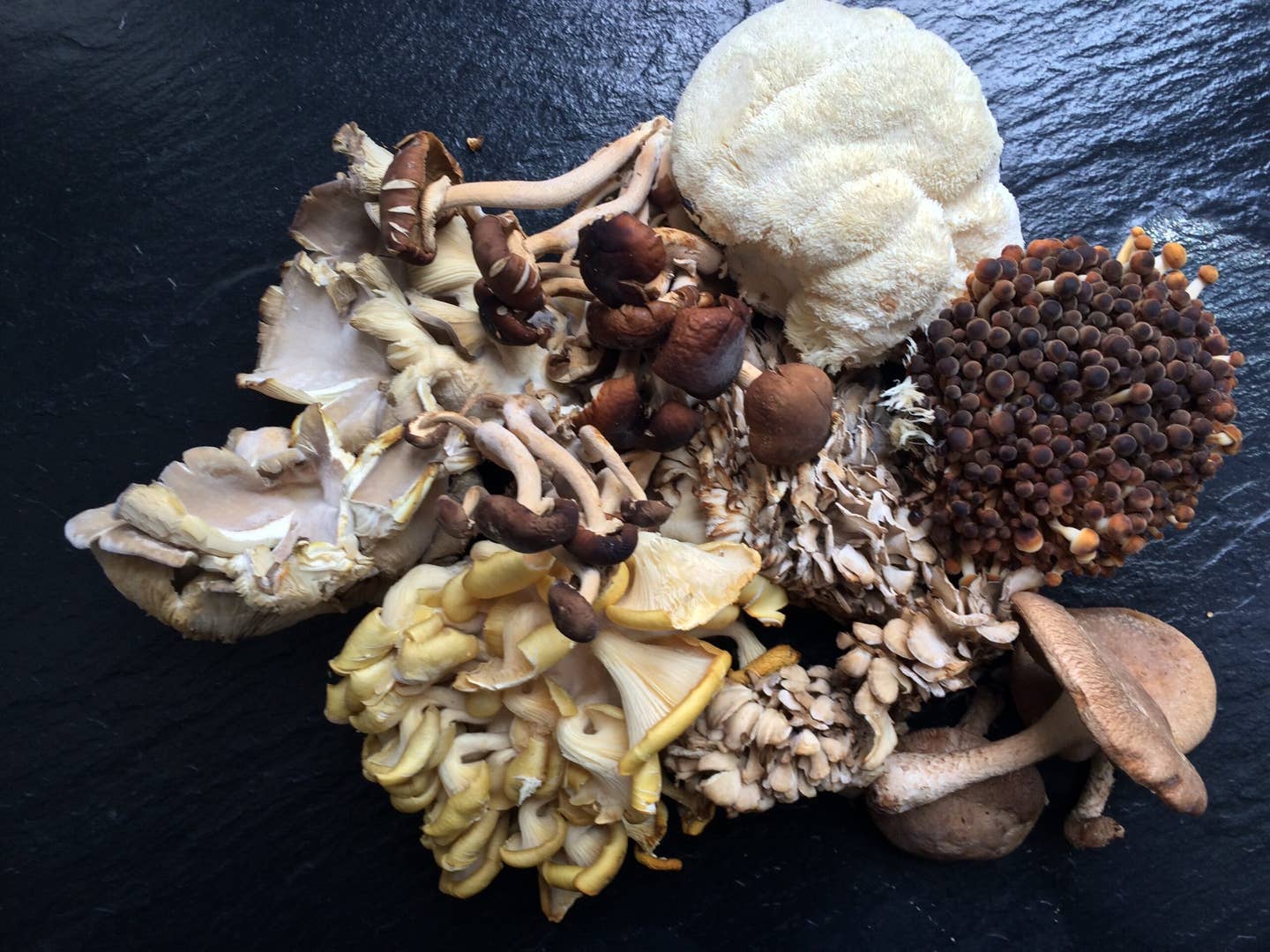 Techniques
What We Learned This Week: June 22-26, 2015
Exciting varieties of mushrooms, how to grill squid, and the best way to carve a ribeye
While testing recipes from José Andrés, we learned that we have been making and slicing ribeye the wrong way. Here's how the chef does it: He grills his ribeye using indirect heat and then just before it's done, quickly sears it on the hottest part of the grill. The resulting ribeye is juicy, tender, and with the perfect amount of char. After resting, chef Andrés doesn't just start slicing: He first removes the spinalis of the rib-eye, the fat cap that runs along the edge. Once the cap is removed, he can cut out the eye, the center circle of juicy meat. Then he trims off any remaining fat and connective tissue, and slices it up.
For this year's SAVEUR Cookout, test kitchen director Farideh Sadeghin and I prepared one of our favorite grilled dishes, Thai Charred Squid. Not only is it delicious, but it is a super easy dish to prepare in advance. Make the sauce the night before, so all you have to do is grill and garnish the squid when your guests are ready to eat. One cool technique we learned while testing this dish is scoring the bodies of the squid halfway through. This creates more surface area to char. While we love it with this sweet and spicy Thai sauce, try grilling squid before adding to pasta or tossing in an salad.
Associate web editor Marian Bull gave the test kitchen the greatest gift this week: a case of assorted gourmet mushrooms. While we saw a familiar face in shiitake, we were introduced to some new ones. From the top left going clockwise, there were: grey oyster, pioppino, lion's mane, golded enoki, shiitake, hen of the woods, and lemon oyster. Grey and lemon oyster mushrooms have the same flavor profile as the standard oyster variety, but with different colors making them perfect to mix into a beautiful mushroom medley. Pioppinos have a stronger umami flavor, giving it a an almost porky taste when cooked. Lion's Mane mushrooms, or pom-pom mushrooms, are globular in shape, with a texture similar to seafood when cooked, making them a common substitute for meat in vegetarian dishes. While we often cook with enoki mushrooms in testing Asian dishes, the golden variety are slightly thicker, resulting in a chewier texture. We learned that hen of the woods mushrooms are just another name for maitake mushrooms (we thought they looked familiar). They were all so beautiful that we will be developing a recipe to highlight them all coming soon!
We love pizza here at SAVEUR. So needless to say, we were very excited to test a calzone recipe this week. However, these were no regular calzones: These were deep fried calzones. The results were crispier and done in a fraction of the time it takes to bake the traditional version. Until this recipe gets posted, feel free to use this method to fry any calzone: Heat 2" of oil in a 6-qt. dutch oven to 350°, and fry calzones in batches until golden brown, 4-5 minutes.
A little rain didn't stop us from having an amazing SAVEUR Summer Cookout this past Tuesday at the 79th Street Boat Basin in New York City. There were delicious dishes from talented chefs including Andrew Carmellini, Chris Shepherd, Alex Guarnaschelli, and Scott Conant. One of my favorite bites were the Strawberry Lemon truffles from Momofuku Milkbar's Christina Tosi (the mini versions of this incredible layer cake). In them, she uses life-changing "milk crumbs." She makes a dough with powdered milk, bakes it, crumbles it, coats the pieces in white chocolate, and layers them in the cake and sprinkles them on top. Crunchy and sweet, the milk crumbs are the perfect contrast in flavor and texture to the tart strawberry frosting and lemon cheesecake filling. They are also tasty just on their own!
These herbs may look familiar, but they are actually alternative varieties to their more common counterparts. Starting from the top and going clockwise, we have Thai basil, lemon balm, and lemon thyme. This Thai basil has a strong anise flavor that makes it perfect for Asian dishes, such as Thai curry. Lemon balm is from the mint family, but gives a stronger hit of lemon than it does mint. Try using it in cocktails next time you need to muddle mint to add a refreshing twist. The last herb we used was lemon thyme, combining the classic savory notes of thyme with citrus. We love rubbing it on roast chicken, as well as making simple sirops for cocktails or desserts.