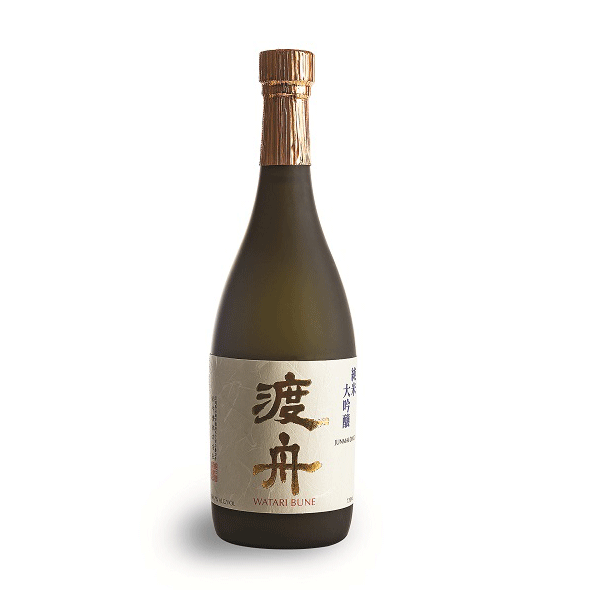 Drinks
Meet the 3 Female Sake Brewers Running Japan
In a predominantly male-run field, women are brewing standout sakes
Sake is a celebratory drink—but it's also an everyday drink, something to relax with. That's the collective agreement between Miho Imada, Miho Fujita, and Yoshiko Sato, three female sake brewery owners in Japan. They all produce junmai sake (made from only rice, water, yeast, and koji, the mold that ferments the wine) from different varieties of sakamai rice across the country—in Hiroshima, Niigata, and Ishikawa, respectively. Despite the variance between their sakes and production methods, they all believe that sake is something that people should drink as casually as the world drinks table wine. You don't have to understand sake to enjoy it, they say. You just have to drink it in the way you like it best.
When it comes to pairing sake with food, it's less about finding perfect matches to cut through certain flavors, as is often the case with wine, and more about harmonizing sake's texture and umami with food. In Japanese, there's a famous proverb, "nihonshu wa ryori wo erabanai," which translates to "sake doesn't get into fights with food." Slowly but surely, people in the US are realizing that they can drink sake in places other than Japanese restaurants.
Out of the approximate 1,300 sake breweries in Japan, not many are female-run, and only 20 of them have female tojis, or brew masters, who are in charge of the physical act of making the sake. There are some incredible sakes coming out of three woman-run breweries—all the more reason to pour yourself an ochoko. Here's a quick introduction to each sake maker and her respective brew:
Miho Imada of Imada Brewery (Hiroshima)
Miho Imada is one of the few women who's not only a brewery owner, but a toji as well; this dual responsibility is rare. In Hiroshima, tojis are particularly highly esteemed for junmai ginjo, which is a specific type of junmai sake-making method that was born in Hiroshima that results in an extra-light, crisper junmai sake. It's why ginjo is part of Imada's philosophy—it kickstarted Hiroshima's economy, and therefore brings prestige to the city.
The method is extremely labor intensive: Imada starts with very soft water (Hiroshima's is softer than most) and ferments the sake low and slow, which brings out light, fruity flavors and bright aromatics. "I like to honor Hiroshima and keep it on the map," she says. "That's what keeps me going."
Sake: Fukucho "Moon on the Water"
"Clean, with a hint of ripe cantaloupe and black licorice; a dry finish"—Imada
Yoshiko Sato of Kaetsu Brewery (Niigata):
Sato presents her junmai ginjo called Kanbara, or "Bride of the Fox," while wearing a fox-patterned shirt. This might imply an obsession were it not for Tsugawa, Niigata's annual Fox Bride Festival. Every May, a "fox bride and groom" dress up as foxes and much sake is consumed to celebrate Edo-period marriage traditions.
Born into a sake-brewing family, Sato says she started drinking the rice wine a little earlier than most, and she later married a man who also came from sake makers. Today, the two run Kaetsu Brewery in Niigata, the most famous prefecture for sake; with around 90 breweries, it's Japan's own wine country. They use Gohyakumangoku rice and do everything by hand (a rarity), which gives their junmai ginjo sake a flavor that's deeper than most others in the region.
Sake: Kanbara "Bride of the Fox"
"Nose of grilled nuts and ripe honeydew, with crisp, long finish"—Sato
Miho Fujita of Mioya Brewery (Ishikawa):
Fujita was Living in Tokyo and driving marketing for Hot Wheels, the American toy brand, until a death in the family in 2003 caused her to move to Hakui in Ishikawa prefecture and take over Mioya Brewery. After having lived in a city with over 13 million people, moving to one with 24,000 was a slight adjustment, as was working in a field she knew very little about. But today, alongside toji Toshi Yokomichi and three other staffers, Fujita makes her junmai sake with notohikari sakamai rice, and the name of her sake, Yuho, means "Happy Rice." It also refers to Hakui's supposed numerous UFO sightings.
"We don't think about what foods pair well with our sake because we want to make sake that you want to drink all the time," Fujita says. Her sake is less aromatic and more rustic, with a nutty, spicy rich flavor and rich texture.
Sake: Yuho "Eternal Embers"
"An elegant aroma of cantaloupe; round with a clean finish"—Fujita