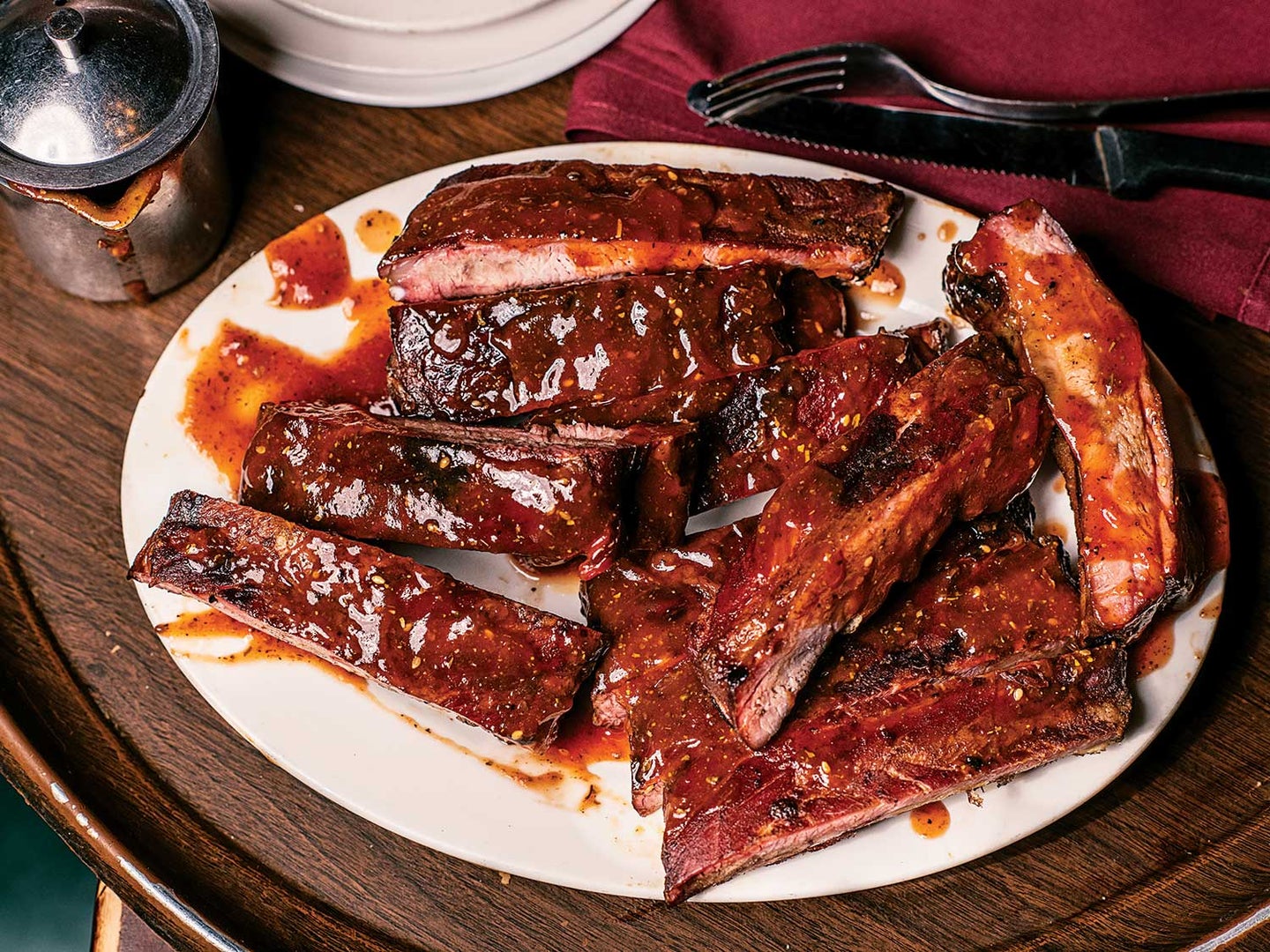 Fusing American and Middle Eastern flavors, this tart and spicy sauce contains plenty of dried mint and za'atar—a spice blend made from thyme, sesame, sumac, and salt. Dried mint is often stemmy, so to achieve a fine powder, rub the leaves through a dry, fine-mesh strainer. At Jamil's in Tulsa, Oklahoma, this sauce is served on the restaurant's 4-hour-smoked ribs and smoked bologna.
Featured in: The Last Lebanese Steakhouse in Tulsa
Equipment
Za'atar Barbecue Sauce
This American-Middle Eastern hybrid is spiked with hot sauce and spiced with mint and za'atar, a flavorful blend of thyme, sesame, sumac, and salt.
Time: 10 minutes
Ingredients
1½ cups ketchup
¼ cup apple cider vinegar
¼ cup Frank's Red Hot sauce
¼ cup powdered dried mint
¼ cup Worcestershire sauce
¼ cup za'atar
Instructions
In a medium bowl, add the ketchup, vinegar, hot sauce, mint, Worcestershire sauce, and za'atar. Whisk well to combine. Use immediately, or transfer to an airtight container and refrigerate for up to 2 weeks.