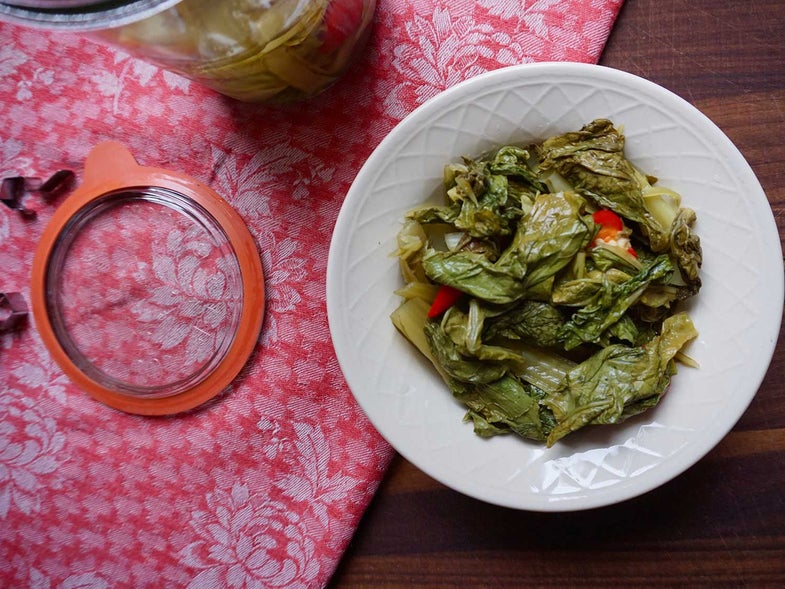 Japanese, Chinese, and Korean cooks are masters of the art of pickling, and pickled greens and other vegetables are often served as an accompaniment to spicy meat dishes.
Yield: makes 1 quart
Ingredients
2 tbsp. sugar
1 tbsp. salt
1⁄4 cup white vinegar
1⁄2 lb. Asian mustard greens
3 red or green serrano chiles, split lengthwise
Instructions
In a small saucepan, combine 2 cups water, sugar, salt, and vinegar. Bring to a boil over high heat, then remove from heat. Cool slightly.
Using a paring knife, trim stems of washed mustard greens from leaves. Cut stems into 2″ pieces and place in a 1-quart measuring cup. Coarsely chop enough greens to fill the measuring cup when added to stems and packed down gently.
Pack stems, leaves, and chiles into a clean glass 1-quart jar. Pour hot liquid onto greens, making sure that the stems are completely submerged. Cover and refrigerate for at least 3 days before serving.