Layer Cakes
There's nothing quite like a fluffy, towering layer cake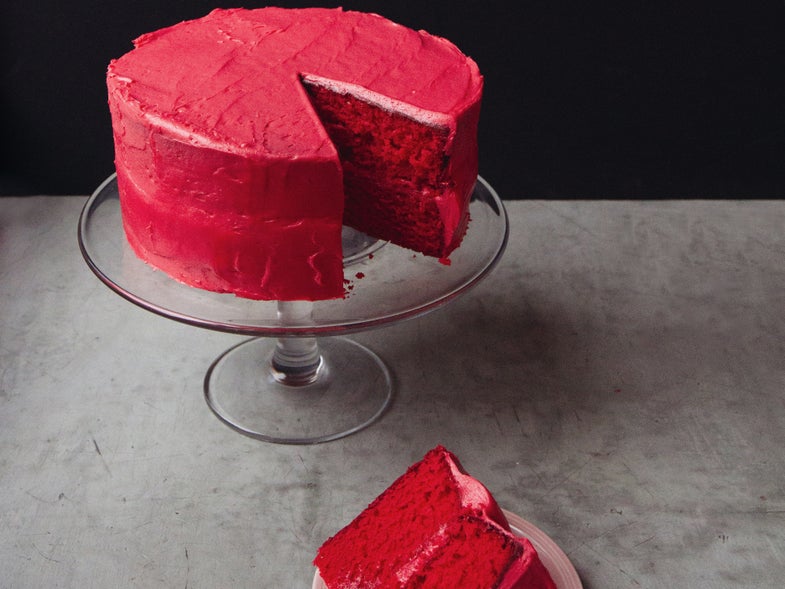 From lemon to coconut to German chocolate, there's nothing quite like a fluffy, towering layer cake. It only takes a little extra effort to build up a single-tiered cake, and the result feels so much more festive. These layer cake recipes are perfect for birthdays, special occasions, or just everyday desserts. See 4 tips for baking layer cakes »
We love coconut. Smothering a moist yellow cake with a coconut meringue is decadent enough, but adding coconut milk and desiccated coconut to the batter certainly doesn't hurt. Coconut's sweetness pairs well with other flavors—it's a vital ingredient in a classic German chocolate cake, and we like to sprinkle it onto a walnut carrot cake with a cream cheese frosting.
Texturally, even a great cake can be a little one-note. Nuts and dried fruits are great for mixing things up. Our pecan cream cake takes chopped nuts and adds them directly to the cake. Lane cake, on the other hand, spreads the add ons between the layers—it's filled with an icing containing raisins, coconut, and pecans before being capped with a billowy meringue.
It wouldn't be a cake collection with a little chocolate overload. Our Very Moist Chocolate Layer Cake is a simple, old-school crowd pleaser. The cake itself has a glorious, velvety crumb and is swathed in a rich chocolate icing.
Find a cake for any occasion in our collection of layer cake recipes.