Siggi's Icelandic Skyr
Thick and tangy, the traditional yogurt of Iceland is simple and satisfying.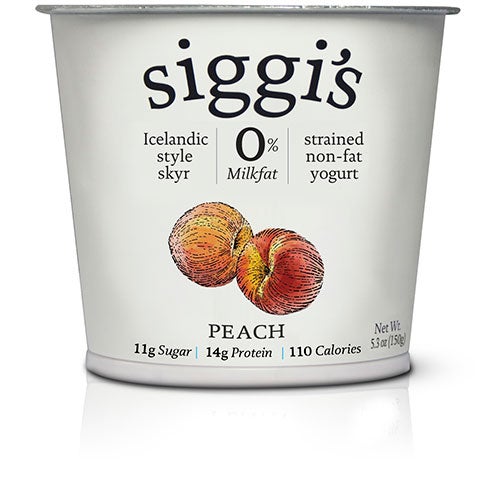 We may earn revenue from the products available on this page and participate in affiliate programs.
Thick, tangy, and packed with protein, Siggi's Icelandic Skyr is perhaps best described as the creamier cousin of Greek yogurt. Although Siggi's has garnered many accolades for its health benefits, I found myself drawn to its subtleness. Often, fruit-flavored yogurts are the amalgamation of cloyingly sweet syrup and a multitude of artificial ingredients. Refreshingly, Siggi's is not. The flavors, such as orange ginger and coconut, are elegant and made simply from milk, natural sweeteners, and fruit. The packaging—clean, unfussy, and well designed—is a direct reflection of the contents inside. Although most of the varieties are fat-free, its lush, creme fraiche like richness makes the skyr feel indulgent. Serve it topped with chunks of fresh fruit, dolloped on to soup for a velvety touch, or my personal favorite—straight out of the container, with a sprinkle of homemade granola.
Siggi's Icelandic Skyr, $2-3 at Whole Foods, Wegman's, and other grocery stores.