Three Twins Ice Cream
Bright, inventive ice cream flavors from a San Francisco creamery.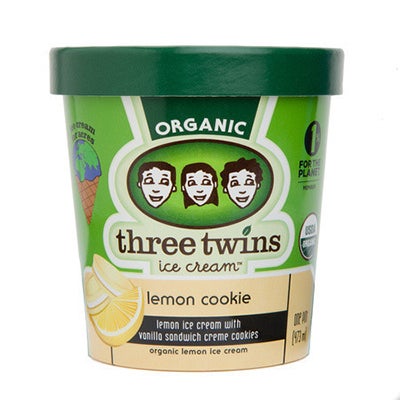 The day I moved to San Francisco from New York City in May 2010, it was overcast and drizzly. Our new apartment was frigid, and I spent that first week huddling near the electric fireplace. Then, one afternoon, the clouds parted, and I made my way outside. There, across the street, I saw a tiny ice cream shop called, curiously and charmingly, "Three Twins." I ordered a lemon cookie scoop. The flavor was fresh and tangy, with a light crunch from vanilla sandwich cookies stirred into the base. My cup and spoon were compostable, the ingredients organic and local, and one percent of the cost of my scoop was donated to land conservation initiatives—hello, San Francisco. Over the next few years, I grew to love the cookies and cream, sea salted caramel, mint confetti, and Madagascar vanilla flavors, too. When I moved back to New York, I was sorry to leave Three Twins, but thrilled to discover that they mail order to all 50 states. This time, their ice cream—and their new ice cream sandwiches—would come to me.
Three Twins Ice Cream, $45 for a 4-pack of pints or $2.50 per ice cream sandwich at threetwinsicecream.com